Building an experience, brick by brick
By Retail4Growth Bureau | January 05, 2023
The Levana Roof Top Restaurant in Lucknow, designed by 42MM Architecture, with its vintage aura and distressed look, is a homage to the Mughal and French Architectural heritage of the city.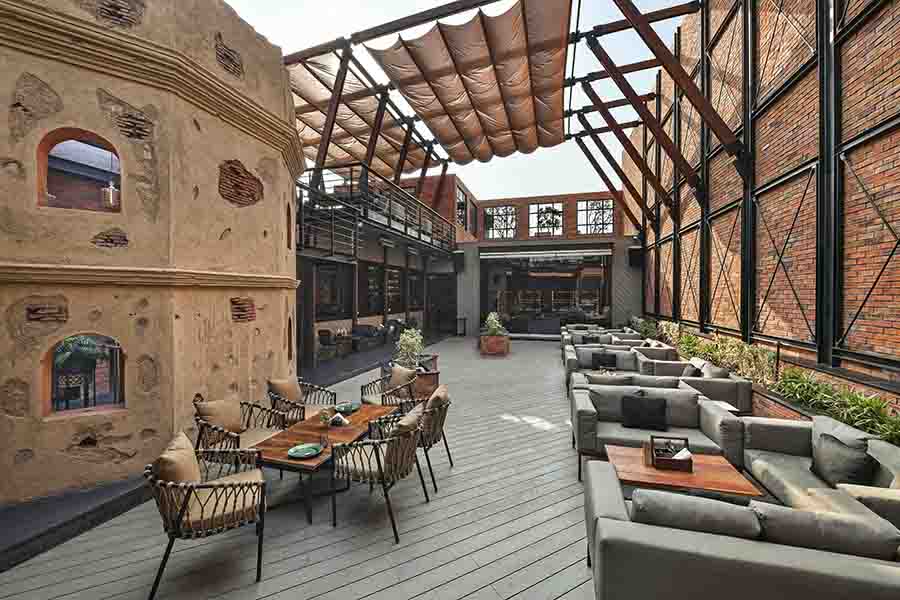 Restaurants are among the most conducive spaces to unleash spatial creativity and are among the segments that have seen some innovative design narratives.
New Delhi-based architectural firm 42MM Architecture has completed a design project for restaurant, in Lucknow, designed as a homage to the Mughal and the French Architectural heritage of the city. The restaurant is located in Hazratgunj, a 200-year-old market street in the heart of the city. "It is one of the most contextually opulent city zones," shares the design team.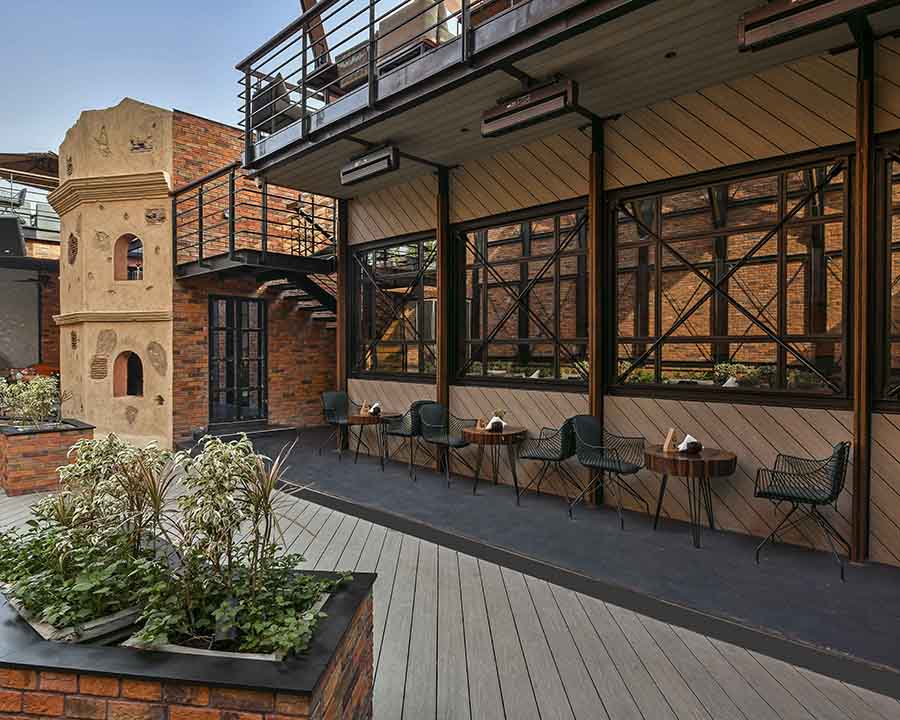 "The site is induced with layers of contextuality that Lucknow bears. Investigating the different iconic structures, the designers consciously subject the elements and style of a French structure commonly known as Lucknow Residency onto the site. This added a layer of singularity and set the tone for the aesthetics as well the structural characteristics like the imposing metal structure, vintage industrial joinery details, and venerable and distressed skeleton," they add.
The restaurant sits as a backdrop to a 30' high wall that conveys a restored structure, while the wall itself is brick cladded and held together with imposing metallic columns and tie bars. The distressed and broken look adds to the character of the space.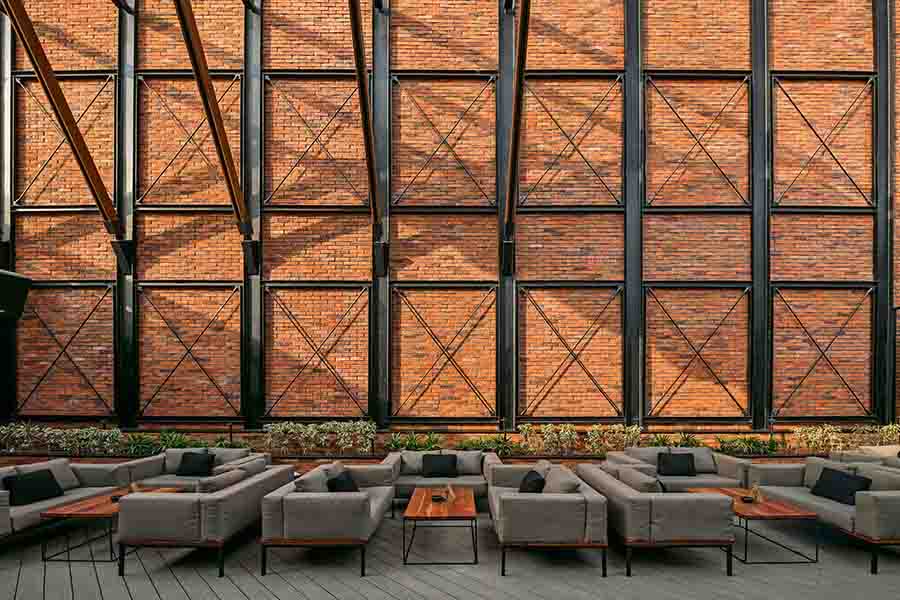 The terrace looks into the open courtyard that features a monumental truss, and one of the striking elements is the Floating Glass box with a glass roof, which serves as the convertible dance floor.
Adding to the vintage feel is the wall area in the reception space, which mimics an existing structure of the Lucknow Residency. The material palette, as the team informs, largely constitutes brick tiles, metal, wood and concrete, while the lights are carefully curated to compliment the industrial touch. Overall, the interior space has been crafted to showcase and reflect the city's architectural heritage and history.