Daawat steals the show at Reliance's Annapoorna Festival
July 21, 2016
Daawat Rice created a widespread shopper connect programme at Reliance outlets with special regional treatments to certain brands.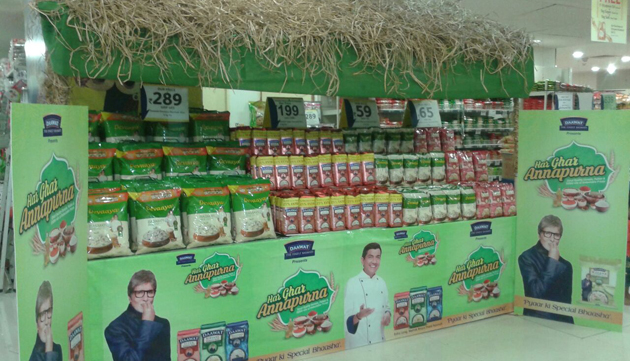 LT Foods - owner of Brand Daawat recently held activations in 500 + Reliance stores (Reliance Smart and Reliance Fresh) for the Annapurna festival from 1st July-14th August . Executed by Delhi-based Axiom Visual Communications, all brands of Dawaat rice have been showcased through branding of banners, Drop Downs, Bay Breaker, Trolleys, Category Gate Arches, Baskets, Glass Facades etc.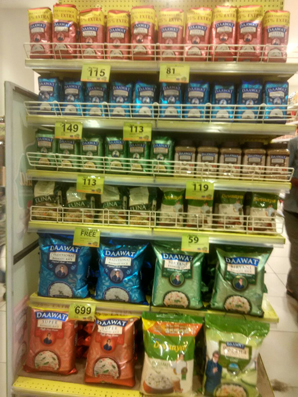 Rohit Kumar, Manager, Trade Marketing, LT Foods - owner of Daawat Rice, explained, "Last year, during Reliance Annapoorna Festival, we received a huge footfall along with finding the record that although Daawat Mid Range / Rozana range are already giving good volumes in modern trade and stand alone stores, our premium and speciality range need to spread more awareness. The current shopper connect program is dedicated towards featuring the premiumness of the brand too." Axiom was also briefed to highlight the range of rice with regional specification. "For example, in southern India, we highlighted the Biriyani rice in comparison with other varieties," Kumar added.
Speaking on the execution process, Dhaval Shah, Managing Partner, Axiom, mentioned, "From recce to execution, the process was meticulously planned. The team at Daawat and Reliance were very proactive and provided us with all help to make this exercise successful. I trust that the choice elements would help them to stay longer in shoppers mind and would stay even after the Annapoorna festival is over." On responses received so far and expected turnover, Kumar said, "The response is positive as we have seen around 20-25% hike in off-takes of our speciality range including Daawat Brown Rice, Traditional and Biryani range . Following this, we are expecting minimum 40-45% hike in our overall off-take during this event."