Design that radiates modernity in conventionalism
By Retail4Growth Team | September 09, 2020
Designed by Pencilbox, Bangalore based multidisciplinary firm, the new window design for Vasundhara Jewellers attract eyeballs amidst the hustle-bustle of Pritam Pura, Delhi.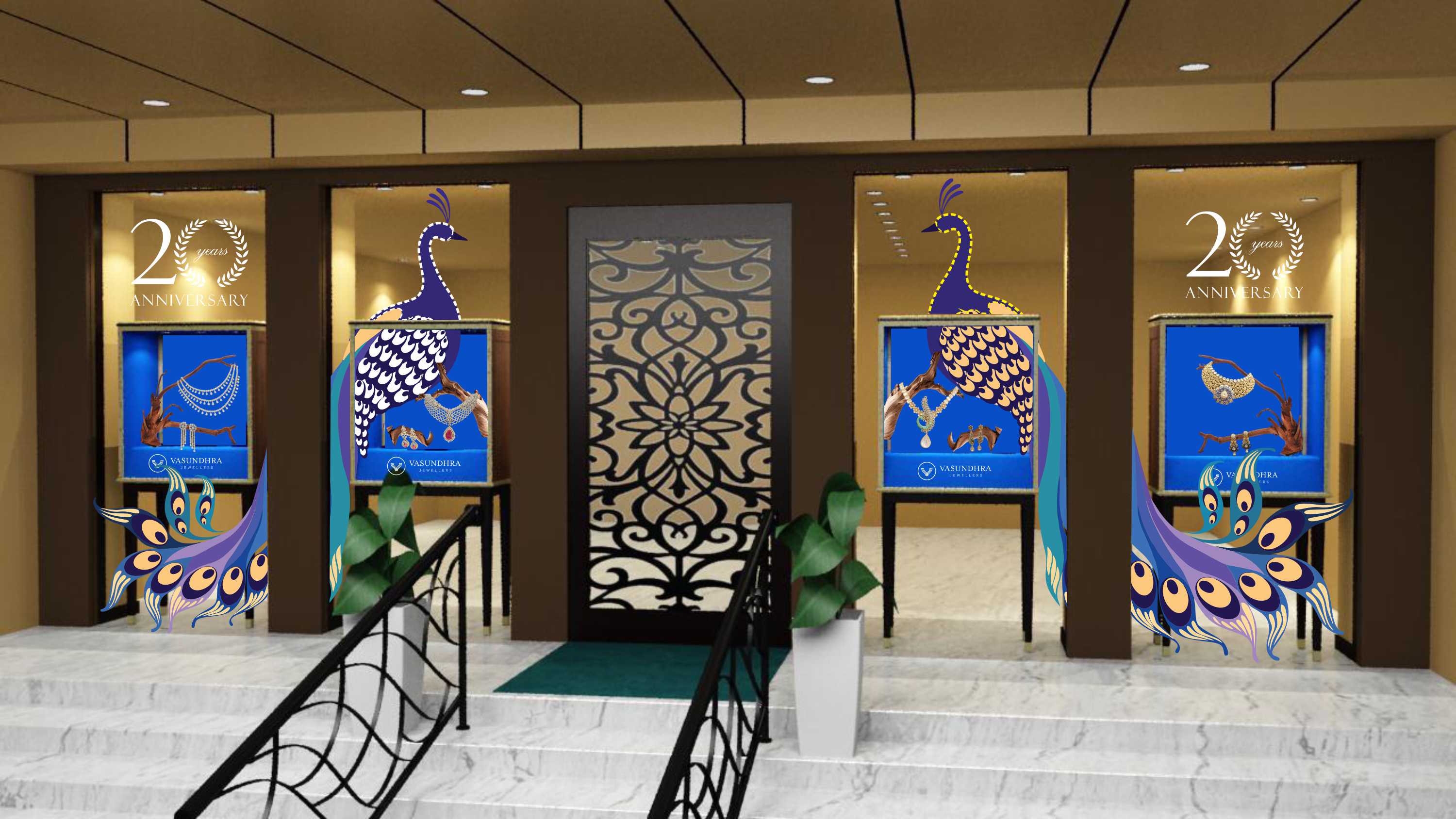 The Bengaluru-based multidisciplinary firm, Pencilbox's latest window design for Vasundhara Jewellers in Delhi reflects grandeur and sheer brilliance. On account of approaching festivities and the store's 20th anniversary, Vasundhara Jewellers, situated on the Service Road, a High street location, in Pritam Pura, New Delhi aspired for a visually-appealing, traditional and festive window display that can give strong competition to the festive designs implemented by brands located on the same street.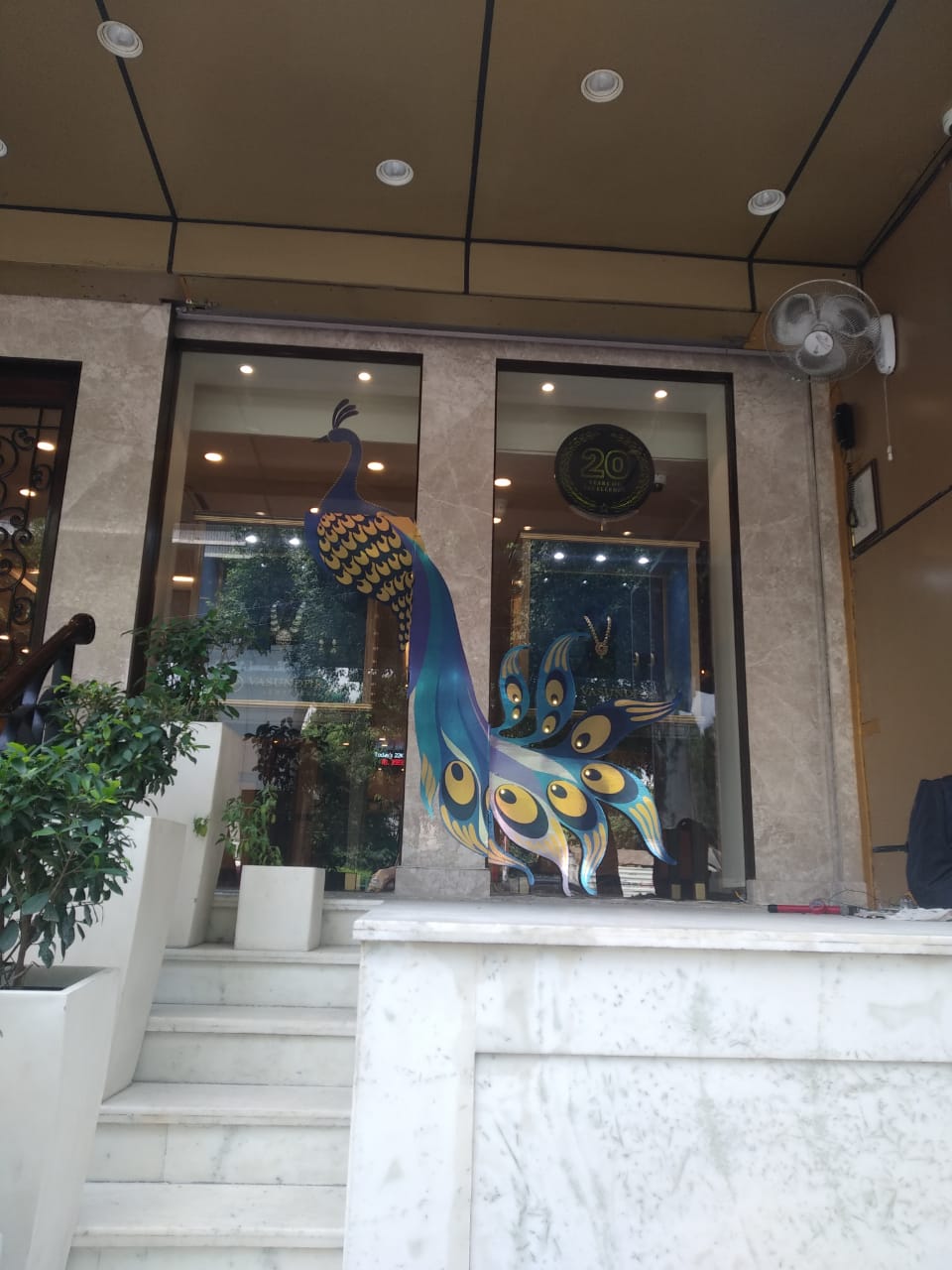 Anuraag Singhal, Founder, Creativist & Visual Merchandiser – PENCILBOX stated, "We chose Peacock as the main design element because it has a lot of significance in the Hindu culture. Peacock feathers are also linked to a more spiritual context, creating an exceptional impression on people viewing the window."
Majority of the design is executed through print media. The use of foil printing along with beautiful embellishments of silk thread on the feathers elevated the splendor of the display. MDF and strips LED's were applied to illuminate the magnificence of the design post-dusk.
"We used multi-level integration to install the Peacock to attract more eye-balls. The first part is set-up on the top of the shadow box, the second part is pasted on the window glass pane from inside; the third part is installed on the outer Column of the Façade; and the Fourth part is placed inside the store, on the floor," Anuraag added.
The biggest challenge for the firm was to carry out an unconventional design that increases foot-falls and blazes distinctively in spite of all the main-street chaos. The ideation, design and execution had set a benchmark for innovative Jewellary windows.
Prakhar Jalan, Director, Vasundhra Jewellers Pvt. Ltd. exclaimed "We hired Pencilbox to design the VM for the 20th anniversary of our store for which they did an amazing job. They captured the essence of our brand very well and had a huge impact on the success of the campaign."
The firm overcame all barriers and was successful in accomplishing idiosyncrasy of design in collaboration with Okhla-based HG Graphics. Their shrewd art-work and on-spot rectifications emancipated the rigidness of the mainstream conventionalism, leaving behind happy clients.