Electric car brand NIO's new Delivery Centre is all about sleek lines & smooth movement
By Retail4Growth Bureau | February 27, 2023
Housed inside a former factory in Shanghai, and designed using the template of a lifestyle space, the building has been newly renovated to become a local landmark, thanks to a striking louvered facade.
China's electric car brand NIO recently converted a factory site in Shanghai into a swanky delivery centre, designed by Kokaistudios', which exudes the vibe of a warm home space.
At over 12,000 sqm, this NIO delivery centre is reportedly the brand's largest and is located on the site of a former factory in Jiading district. As well as building a new and iconic facade, Kokaistudios' renovation extended to creating welcoming, functional interiors for the facility's ground floor public space.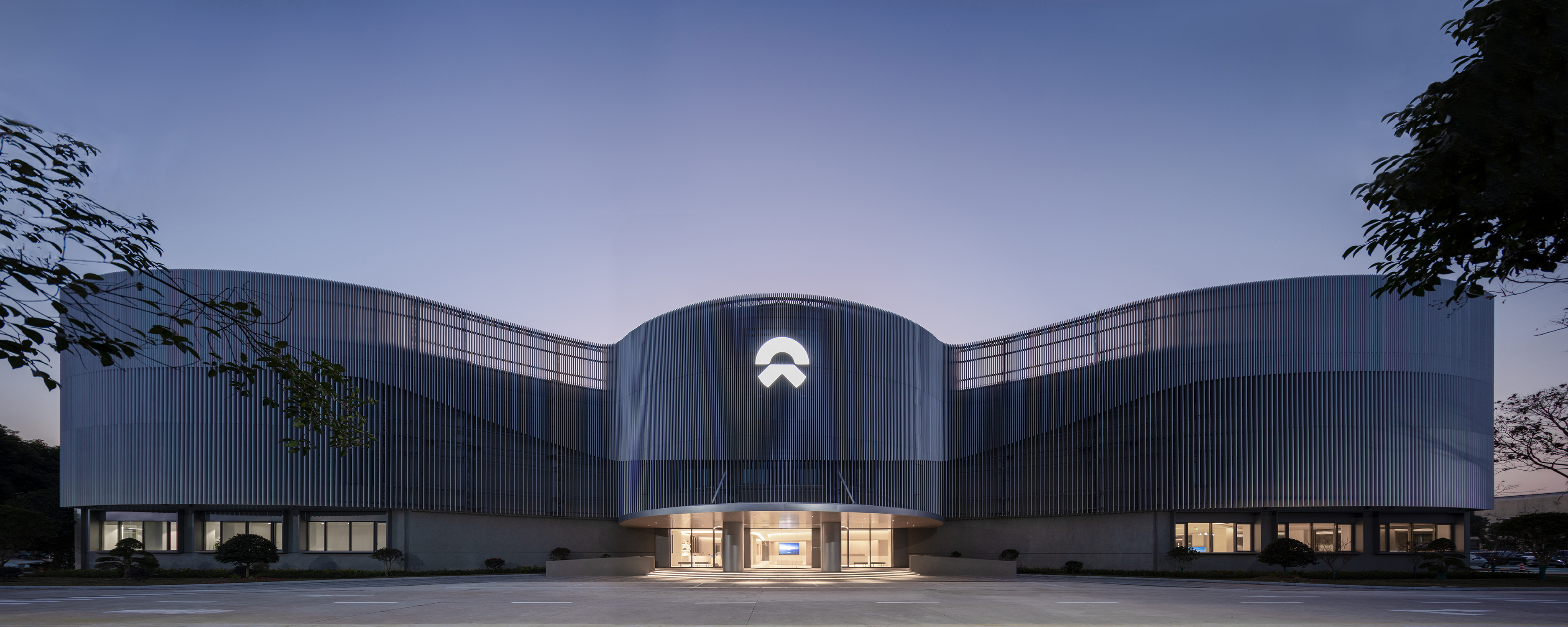 "Dynamic, open, and with a strong focus on hospitality, interiors are in keeping with a design template developed for NIO by Kokaistudios last year, and debuted at NIO House in Jinan. In Shanghai, these elements combine to transform a previously unremarkable industrial site into an eye-catching brand beacon, all the while delivering on NIO's user-first concept," says the design house.
Creating a unified flow and elegance
The former factory's building comprises three linked volumes. The first houses offices, while the second two combine a reception, waiting for area, and lounge to become a site of imagined ceremony: this is where visitors become initiated into the NIO brand, becoming users of not only NIO's electric vehicles but also its broader lifestyle concept. Behind these connected buildings is an expansive warehouse, which now serves as a car delivery area.

The most striking element of Kokaistudios' renovation is a bright silver facade. A system of vertical aluminium profile louvers follows the curved 'bridges' that connect the three buildings, resulting in an undulating exterior and unified flow that appears to move with the viewer.
Effectively an open screen masking the linked volumes behind, it affords plentiful natural light into both the office and visitor area. Highly visible from the street, the facade transforms the building into a local landmark, all the while resonating with NIO's brand identity of purity and elegance.
As Kokaistudios informs, further modification to the buildings' exterior includes smart boxed window frames. Clad in aluminium panels and surrounded by concrete coloured plaster, they are consistent with the system of materiality devised for NIO spaces. Cementing the building's strong first impression and further amplifying the delivery centre's frontage is a redesigned visitor entrance. Sitting in the middle of the three connected buildings, it boasts a large canopy as well as a ramp for full accessibility.
Home-like warm space
Overall, a home-like warm and hospitable ambience was created with an airy space, and a soft play area aimed at the delivery centre's youngest visitors (the 'Joy Camp'), reinforcing the delivery centre's strong lifestyle focus. Besides, an adjacent lounge invites parents to take a break while keeping an eye on their children.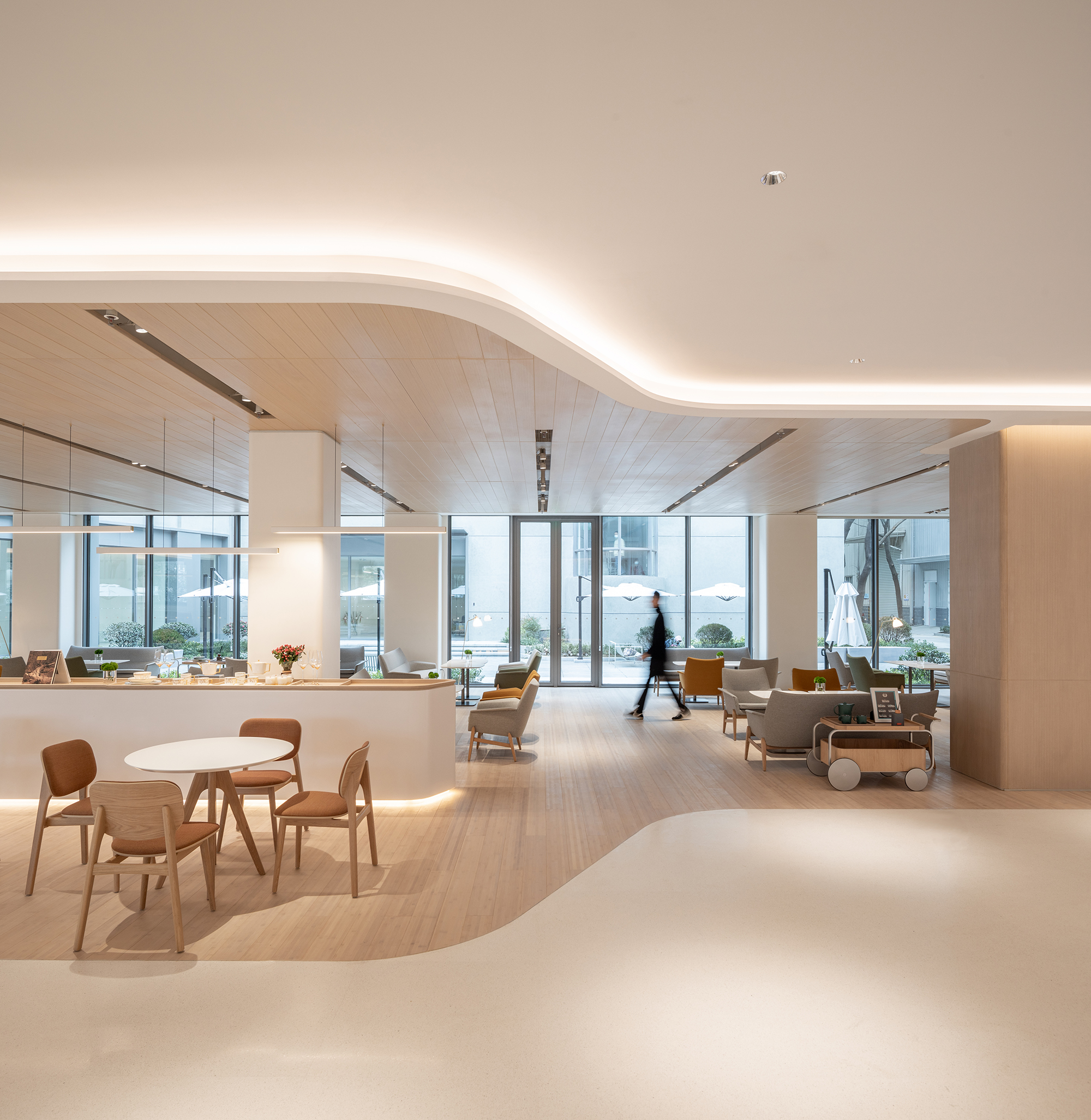 The visitor navigation has been designed to integrate brand information and relaxation. As Kokaistudios informs," The space has been designed with volume and flexibility in mind. A busy facility with high foot traffic, elements such as noise absorption ceiling panels, as well as terrazzo floor, tailor the space for its purpose. The bamboo wood floor and wood veneer wall cladding give a warm and natural touch to the space. The lounge also boasts plentiful seating and occasional tables to comfortably accommodate high visitor numbers. Custom-made furniture follows smooth, while simple lines match the silhouette of NIO cars themselves."
Realized in just seven months, the NIO Delivery Center has fast become a landmark in Jiading district thanks to its distinctive facade, shares the Kokaitstudios statement. "Not only is it highly visible from the street, but it also evokes the sleek lines and smooth movement of the electric vehicles themselves. Inside, the delivery centre stays true to Kokaistudios' redefined design template for NIO spaces. The interiors are reflective of NIO's brand principles - pure, human, progressive, sophisticated - by way of instruments including a muted palette, nature-inspired materials, multimedia displays, and a palpable focus on comfort," it sums up.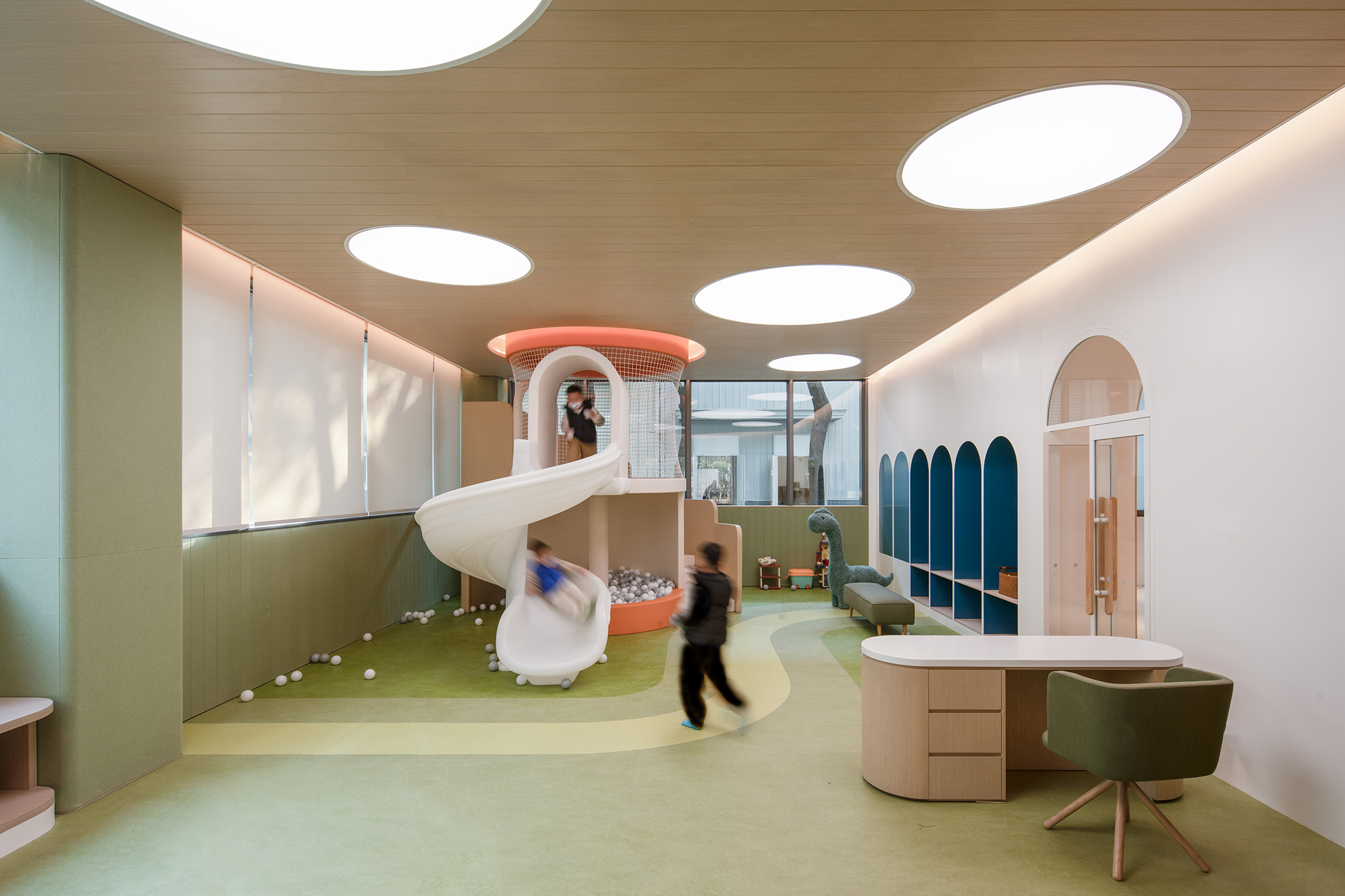 Project information:
Project name: NIO Delivery Center | Shanghai Jiading Nanxiang
Location: Shanghai, China
Service scope: architecture facade renovation + interior design
Facade renovation area: 5,800sqm
Interior design area: 1,270sqm
Date of completion: January 2023
Client: NIO
Design Company: Kokaistudios
Chief Designers: Filippo Gabbiani, Andrea Destefanis
Architecture Design Team: Chang Liu, Jingning Ji, Ian Hsu, Kia Wei
Interior Design Team: Suzy Zhang, Alba Wang, Yan Song
Photography: RAWVISION studio
Text: Frances Arnold
Media Contact: Jacqueline Chiang
Email: Jacqueline@kokaistudios.com