Enticing the Millennials, Gallery M MISSHA, Seoul
By Satarupa Chakraborty | September 28, 2018
Spread across approx. 5500 sq ft and two levels, Gallery M MISSHA in Seoul, is a refreshing take on cosmetic retailing. Designed by Seoul-based Betwin Space Design, the space intends to make sense to the millennials by featuring interesting display zones, open spaces like gallery and delightful interplay of colours.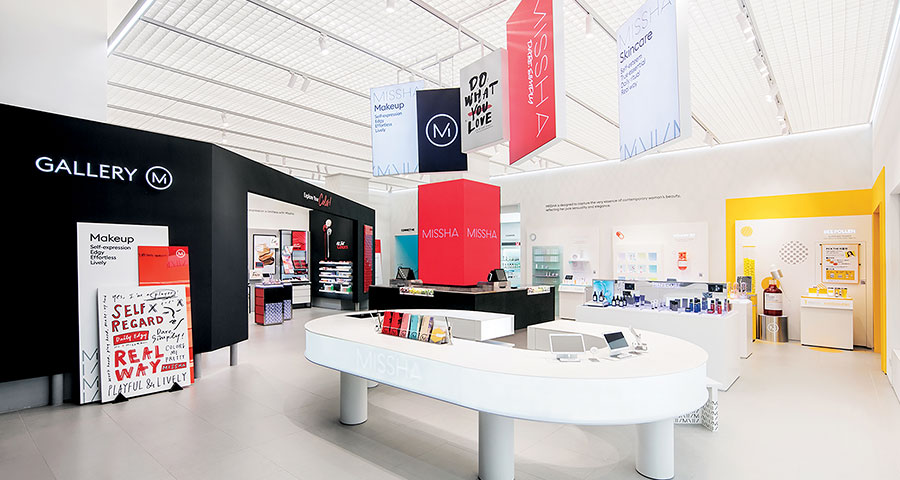 A departure from the conventional image of the brand MISSHA, the "Gallery M" flagship-concept store in Gangnam, Seoul is a bold and confident transition to provide new and exotic experiences through its powerful identity. The store opened its doors to appeal to the millennial generation.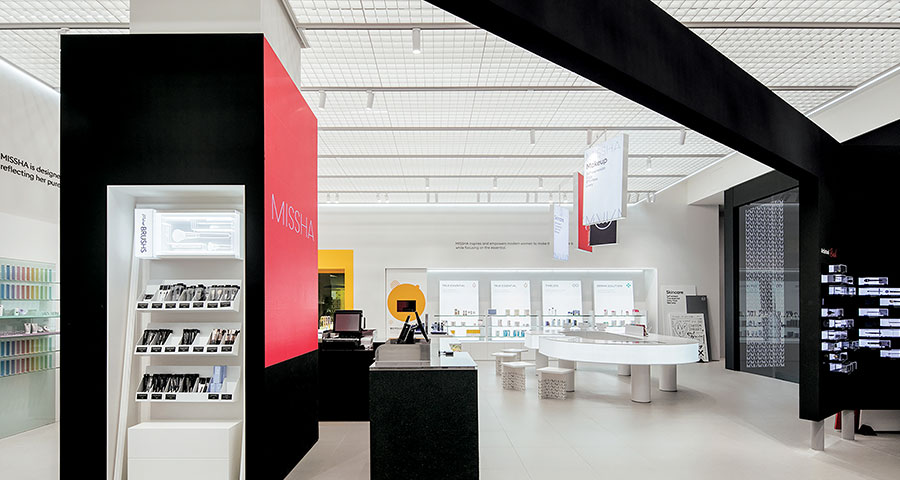 The whole new "Gallery M MISSHA" concept store is the first flagship store by the MISSHA brand, and it is a space to attract the millennial generation that pursues new changes and fun experiences. Through this concept store, MISSHA will get closer its customers and provide special experiences. Just like a gallery, visitors may experience the brand and freely visit distinctive and exotic spaces and services. As soon as you step in by watching the promotion of the Gallery M through the show window, you will meet a new display, unlike other cosmetic stores, and curators in each zone for your own professional consultation. At the private make-up space, you may try make-up by yourself or may find colours and textures for your own skin to own the moment.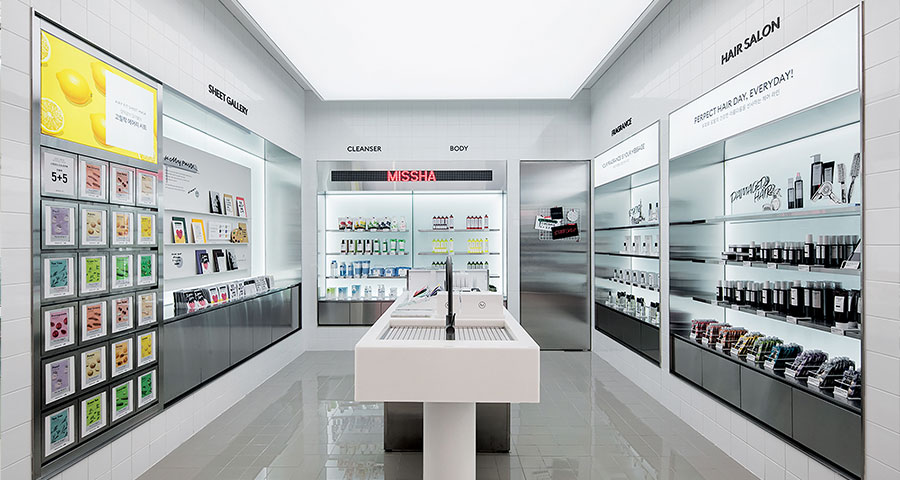 Besides, the sense of domain divided by partitions like a gallery and stories of various tones and manners of each zone and joys of finding them will let you have special services. On the staircase toward the second floor, one may select the colours and walk along the path to complete your own space. On the second floor, containing collaboration with various artists every week and every month to show new contents, there are fresh juicy zones to hold the style for the Millennial Generation, the one-of-kind imprinter service, artist collaboration zone, lecture halls by famous beauty artists, and other various spaces.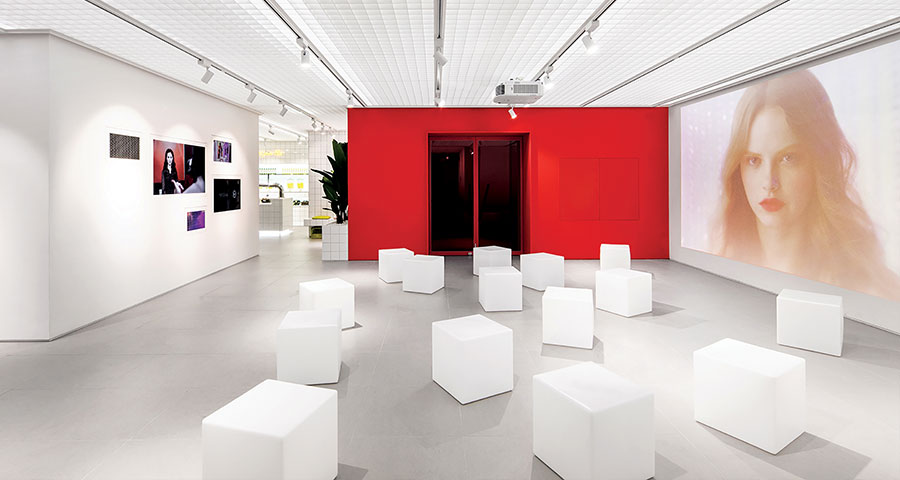 The formal title of this flagship store is "Gallery M." The company explained that this space holds the meaning of the space holding "MISSHA, the space holding beauty, and the space making you to be the centre." Moreover, the company used the term gallery to reveal that each space designed under each concept of product by MISSHA displays its products like artworks.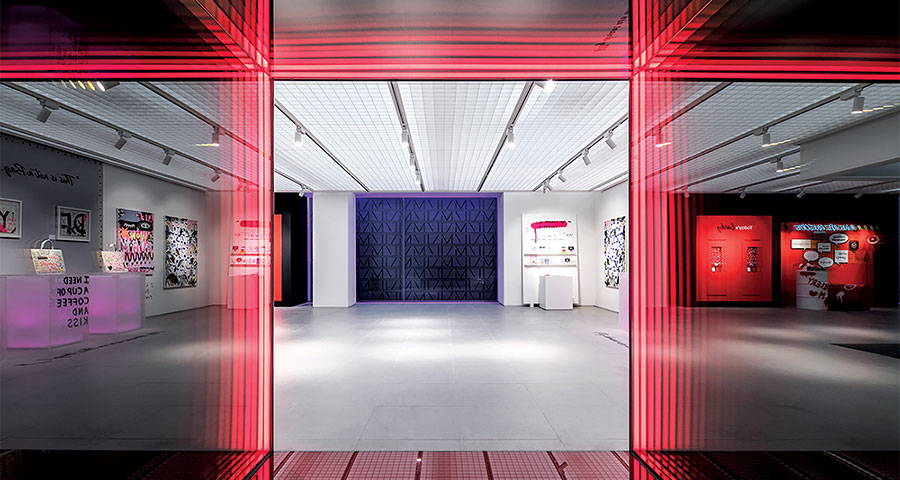 Hwa-Woo Oh and Jung-Gon Kim, Designers, Betwin Space Design
With Gallery M MISSHA, as the cosmetic retailers wanted to break away from the conventional design of their existing stores to appeal to their millennial customers, we visualised it as a space where one can find their own beauty. The whole store celebrates and values interactive customer experience.
Design: Betwin Space Design
Lighting: DM Lighting
Tiles & Flooring: Youngjintim
Glass: Glassco
Hardware: Hafele Korea
Carpet: Rugmarket
Acrylic: Acpia
Photographs: Yong-jun Chai