Gini & Jony renovates retail design concept and VM
By Satarupa Chakraborty | October 01, 2018
Gini & Jony has recently renovated their store design concept by adopting an open façade store approach while adding thematic props, hanging lighting fixtures and internationally-designed mannequins placed in unusual places.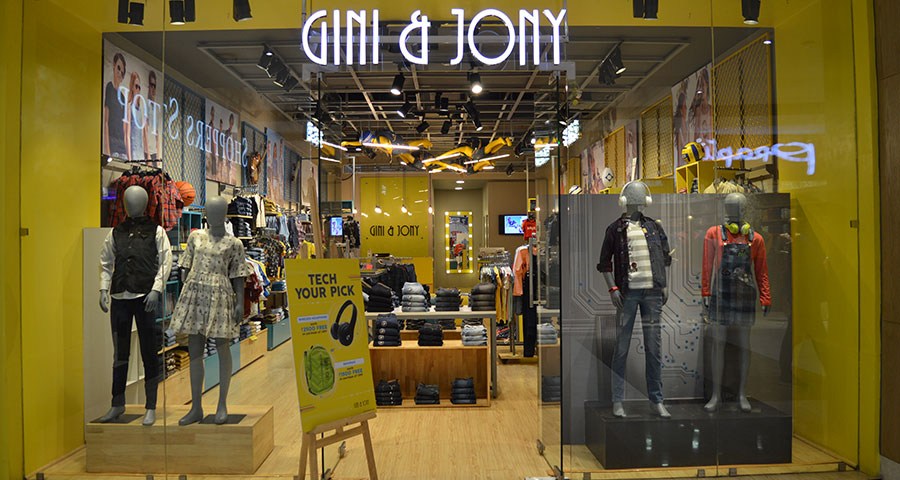 The 35-year-old Indian kids wear brand Gini & Jony has recently innovated their retail design and visual merchandising. With a current network of 172 EBOs, 57 FSOs, 419 LFS and 700+ MBOs, the brand has also disclosed their plan to open 70+ EBOs, 10+ FSOs, 30+ LFSs in next 2 years. The brand will soon launch their accessories collection. The latest design concept has been commissioned in consultation with Pune-based design agency Studio Mars.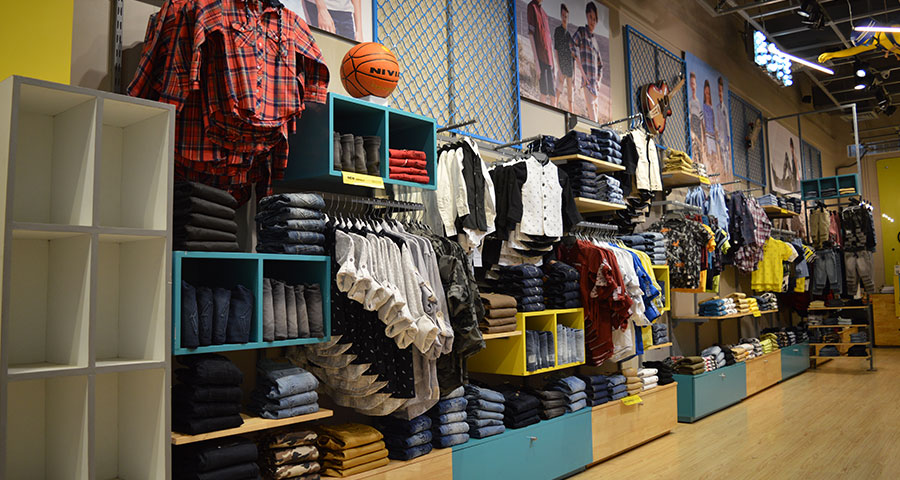 On the new design concept, Sailesh Lakhani, Vice President, Gini & Jony, said, "The store was internationally designed in an open-façade format to ensure clear visibility to create excitement in kids to walk in. The design also includes internationally-designed mannequins with static ones on the window while mannequins have also been placed on the ceiling in flying position. The boys' and girls' walls have been separated from each other for the ease in shopping. Thematic props like guitar, skateboard etc have been added to trigger the playful moods of the kids. Hanging lights are used to light up the store while also creating a visual perspective of the lights."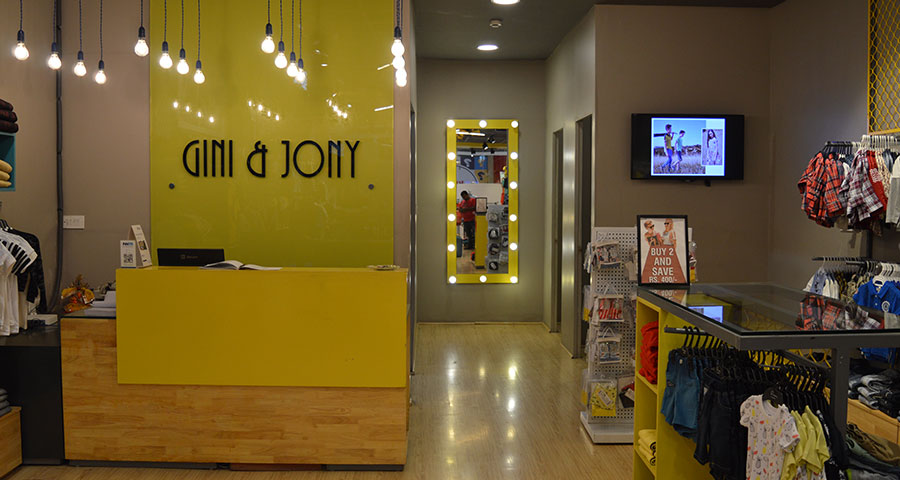 The new concept, rolled out in a few stores, will soon be taken to all existing and upcoming stores.