Hunka Hunka Town strikes a retro pop chord
By Satarupa Chakraborty | November 27, 2018
The 2065 sq ft, themed restaurant in Chandigarh is designed by Delhi-based architectural firm Group DCA.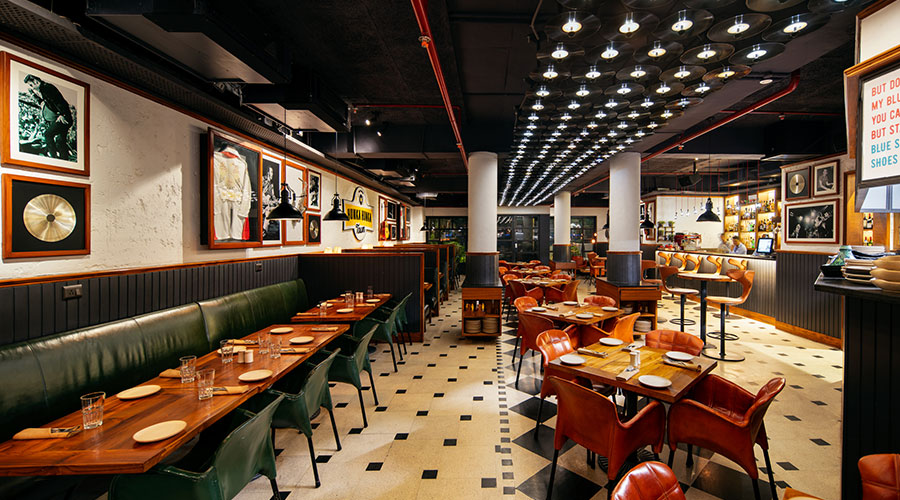 Set against the very urban backdrop of central Chandigarh, Hunka Hunka Town is a tribute to the pop culture of the sixties and seventies. This small theme-based restaurant was designed by Delhi-based architectural firm Group DCA. The design focuses on bringing alive the pop trends of the sixties and seventies and was executed based on very specific client requirements.
With a retro ambience that portrays old school rock, the place has managed to resonate well with the young and the hip crowd.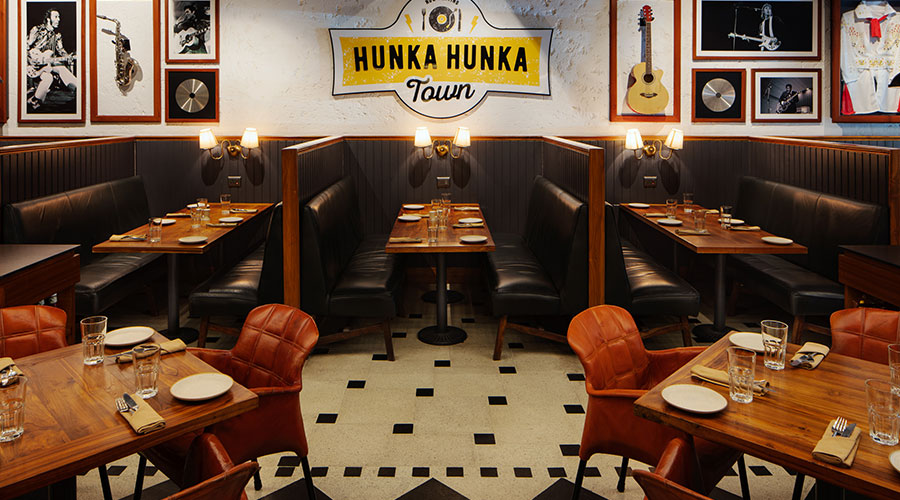 The challenge while designing the space was to establish 'a connect' – recreating a spatial experience based on the core philosophies of the sixties in the twenty-first century, according to Group DCA. This required much more than just architectural expertise. The design involved an understanding of utilizing contemporary sensibilities to create an aesthetic that is archaic and contextual to a past time.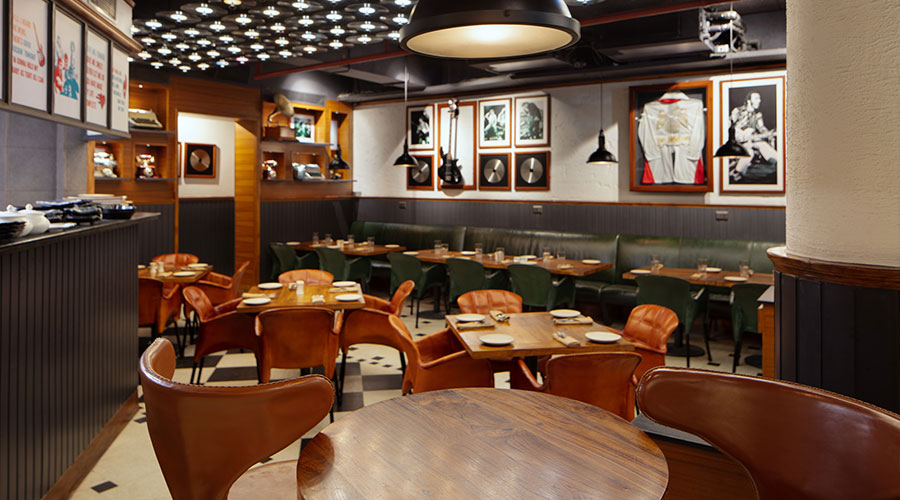 Visualized as a social experience for millennial consumers, the whole ambience of the restaurant lends an immersive form of nostalgia. One instantly perceives the shift in ethos upon stepping into the space – from the straight and streamlined city of Chandigarh to the chic and classy ambience of Hunka Hunka Town.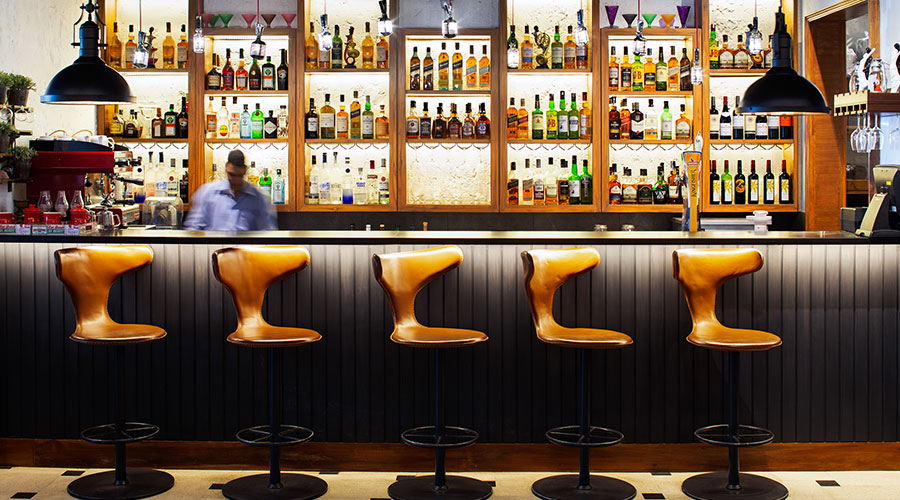 A chequered terrazzo chessboard floor and a predominant black and white theme transports you to the ages when monochrome was the new trend. The central seating features a long series of lighting fixtures arranged in parallels; the custom-made fixtures are made from old vinyl recordings especially sourced to provide a unique aura. Being the most prominent visual element, these fixtures provide just the right element of nostalgia to the restaurant.