India Circus: A vibrant showcase of ethnic sensibilities
By Satarupa Chakraborty | February 27, 2019
"India is a powerhouse for design influences, but the moment you put it on an exotic status, the whole positioning accentuates," says Krsna Mehta, Founder of décor and lifestyle brand, India Circus. The brand was an aspirational, commercially-successful e-commerce venture until Godrej & Boyce, part of the diversified Godrej Group, expressed interest in the brand. VM&RD finds out what happened next.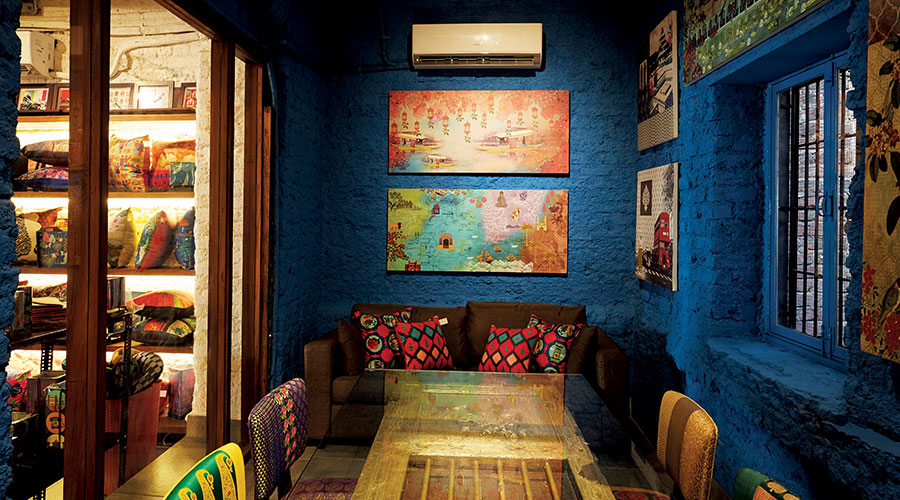 The Click to Brick journey
India Circus was founded in 2011-12 by designer Krsna Mehta, thanks to his 'ardent interest in India' and India as a muse happened during his long years of working with brands like Good Earth, Bombay Store and Zeba which got translated into an online retail identity, selling quirky home décor and fashion merchandise.
The retail channel initially was linear – only online. "That was the perfect time for online business, I think. After many years now, even today, I am compelled to think that a lot of our success and business traction stems from online," reminisces Mehta.
Well it wasn't long before the brick and mortar space beckoned brand India Circus. In 2014, Godrej & Boyce showed interest in the brand and the initial partnership matrix was 49:51 until 2017-18, when Godrej & Boyce established 100% stake in the brand. In 2017, the company announced about INR 8-10 crore budget to scale up the brick-and-mortar channel across nine cities on high-street locations. Today, India Circus has two stores and is already looking at 10 more stores this year across Mumbai, Kolkata and Pune.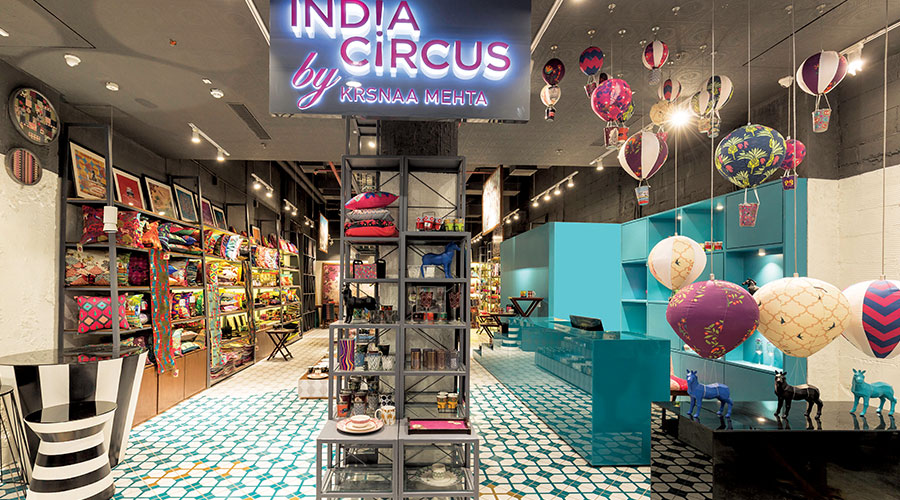 Crafting the design ID
For a boutique concept to get into the fast roll-out mode against an ambitious target of 40 stores by 2022, is quite a challenging feat. But as far as crafting the design ID goes, it was all smooth sailing, according to Mehta.
India Circus's first store at Kala Ghoda, Mumbai's own art district, was set up in a heritage property retaining the original structure and keeping alive the location's close association with art and craft. The next store was at the Phoenix Palladium Mumbai store, for which the brand crafted a mall store ID, which was to be taken forward to their next series of stores.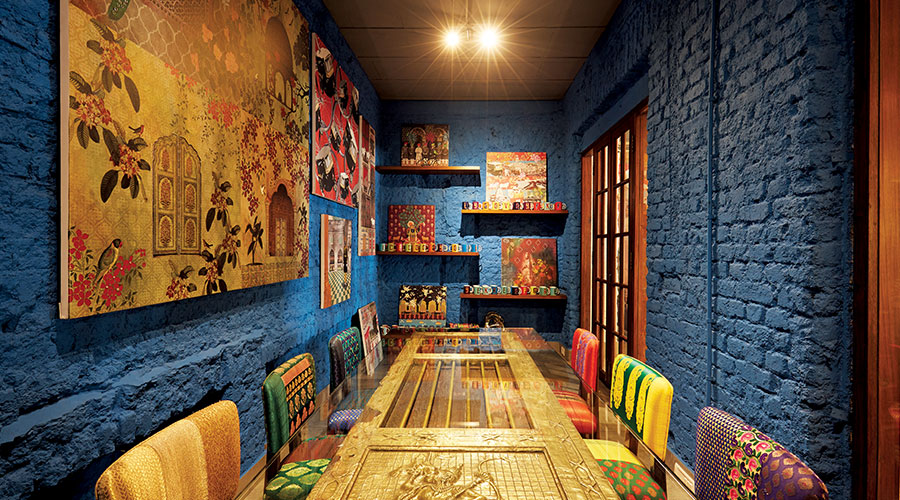 The shoebox store is a linear cuboid with 16' high walls, painted part white and part charcoal, with the latter continuing onto the ceiling, which is a melee of layers, all shaded in charcoal too.
Apart from the white track lights and suspended lights, the ceiling also houses suspended wallpaper frames. The 10 feet tall charcoal coloured display units are fabricated in mild steel with polished ply or clear glass shelves. The display array consists of a tiered unit by the entrance, an island tower display and an L-Shaped corner display unit inside the store.
A deep charcoal shelving unit with angled partitions is housed to the left corner of the store. This unit is complemented by furniture from Baro and a large 8' x 8' frame adorned with branded wallpaper.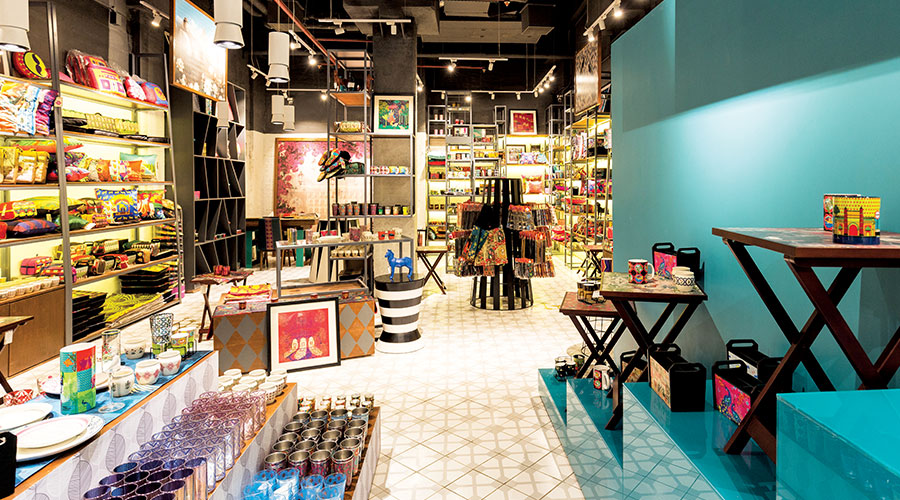 Creating a rich medley
While many brands are moving away from a kaleidoscope kind of representation, India Circus chose a different path, one that is rich with colours. Explaining this, Krsna says, "Colour warms you emotionally."
Some of the bold colours have been strategically deployed in the store. An example is the use of colour teal. A teal back painted glass cashier counter extends to form an additional tiered display in front of the store room, which is also in teal. India-inspired motifs have also been introduced with a touch of quirk. Customised printed floor tiles with arabesque motifs in teal and grey sprinkled with gold enhance the exotic flavour. This pattern complements the layout of the store, which is sprinkled with black and white solid speed bumps and wire framed speed bumps with black mirrored glass tops. The wall surfaces are donned with framed art works and wallpapers from India Circus.
On the VM front, a customized hot air balloon installation with 25 odd balloons covered in India Circus fabrics act as a distinctive crowd-puller. The balloon baskets, filled with curios and accessories from the brand, seem poised to land on what is a black mirrored box.
"We will introduce such distinctive impactful entry points at all our stores, which will be exclusive to the location," Krsna quipped.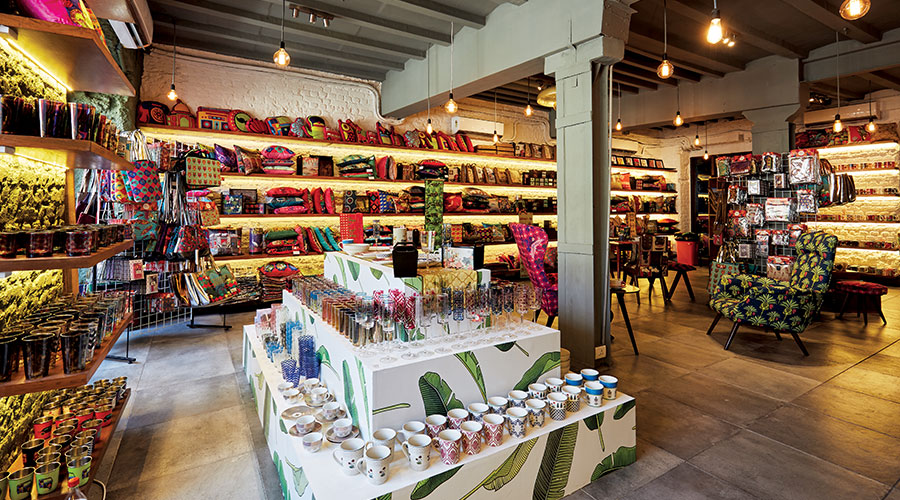 Breaking stereotypes, shunning labels
'Quirk' is becoming almost passe today, with many decor brands positioning themselves in the 'quirky' category. So what kind of distinct positioning is India Circus is betting on? "I personally don't like the term 'quirk'. If you look around, many lifestyle brands have got stuck in that labelling. Design-wise, you can't innovate if you limit yourself like that," explains Mehta.
Well we couldn't agree more. We do have examples of lifestyle brands such as Happily Unmarried who have had to extend their focus to grooming products and thus enter the FMCG category. Labelling can thus be a tricky business and India Circus has sensibly shunned any kind of labelling.
Talking further about positioning, Krsna says, "In the apparel category, if you look at Zara, they always strategically place their stores around the vicinity of luxury brands, most probably to showcase the price benefit. As for India Circus, I don't see any competition coming, either globally, or domestically, even with the entry of big box retailers like Ikea. India Circus can only complement these retailers."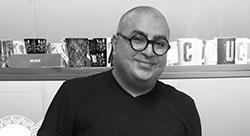 Krsna Mehta, Founder of décor and lifestyle brand, India Circus
Having worked with brands who believed in the exotic Indian elements as inspiration, bringing alive India Circus through a store ID was no-brainer for me. Interestingly, there was no debate from Godrej & Boyce regarding the store entity.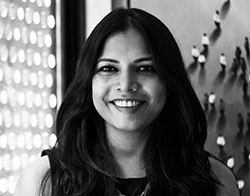 Namrata Tidke, Designer, MuseLAB Design Engine
We made sure that we did not enter the vanilla box retail image. While keeping the boutique concept alive, we have played with an obscure range of colours. But they have been used strategically to bring out the contemporary characteristic of each India Circus product. All in all, the store is a warm and wild pastiche of contemporary Indian sensibilities and heritage motifs to create a colourful wonderland that Alice would want to call her home, forever.
Design : Krsna Mehta and MuseLAB Design Engine
PMC : Mass Interiors