Inorbit's Pink Power campaign rewards budding entrepreneurs with free retail space
Vjmedia Works | June 16, 2016
Inorbit's Pink Power campaign enables young women entrepreneurs to get free retail space in 5 locations of Inorbit malls.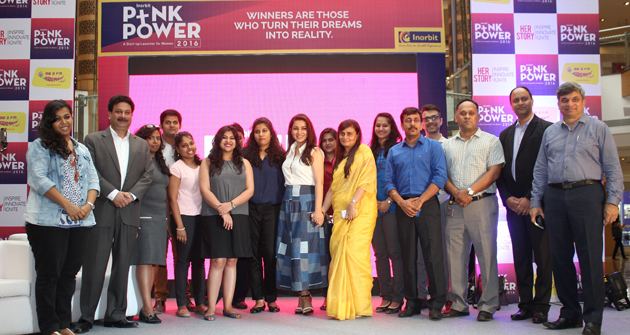 The second edition of "Pink Power", a unique initiative by Inorbit Malls gives budding women entrepreneurs an opportunity to realize their business dream by offering them free retail space. The campaign received a massive response of over 1500 entries across 5 locations (Bangalore, Hyderabad, Vadodara and Mumbai - Malad and Vashi).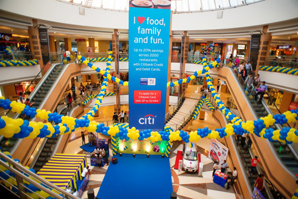 5 winners from Mumbai (3 for Inorbit Malad and 2 for Inorbit Vashi), were chosen based on the criteria of innovation, scalability and future potential. The campaign this year received innovative ideas from categories like fashion, accessories, food, beverages and services by women from different walks of life. The selected winners were awarded a retail space at Inorbit Mall - Malad and Vashi to showcase their unique products and are given an opportunity to operate their businesses for a period of 9 months free of cost. In addition to this, the mall will also give them support to expand their businesses while over and above, 20 participants were shortlisted and felicitated for pop-up market to be conducted during festive season.
Speaking about the initiative, Puneet Varma, Associate Vice President, Marketing & Corporate Communications, Inorbit Malls Pvt Ltd, said, "The entire team of Inorbit mall is thrilled by the overwhelming response we have received for the second edition of Inorbit Pink Power. We are happy to create an opportunity for every woman, who always kept their dreams on backburner due to other commitments. We hope this stepping stone will help create a path that will turn their dreams into reality."
The Inorbit Pink Power campaign, in a short span of two years, has become a brand in itself and has won recognition at advertising and marketing awards likeEffies and Abbys and was chosen amongst finalist at International Council of Shopping Centres awards last year.