Japanese elegance meets French winery aesthetics
By Satarupa Chakraborty | January 22, 2019
Spread across 1600 sq ft, Japanese cosmetics brand En Boutique's first store, located in Paris, is more a statement in artistic display than a regular retailing of beauty products. The space emulates the design of a well-crafted winery along with showcasing some of Japanese traditions.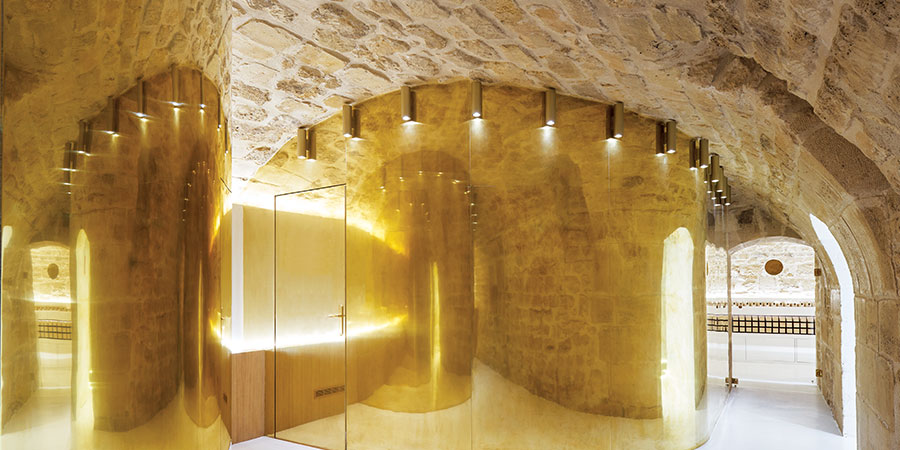 Japanese cosmetics brand En Boutique sells around 100 types of cosmetic essence products and specializes in making bespoke concoction of beauty products as per customer requirements. The brand's first standalone store in Paris is a tribute to the Gothic architectural setting of the building it is housed in – a 18th century building and the brand quite naturally decided to preserve the existing structure and materials of the building.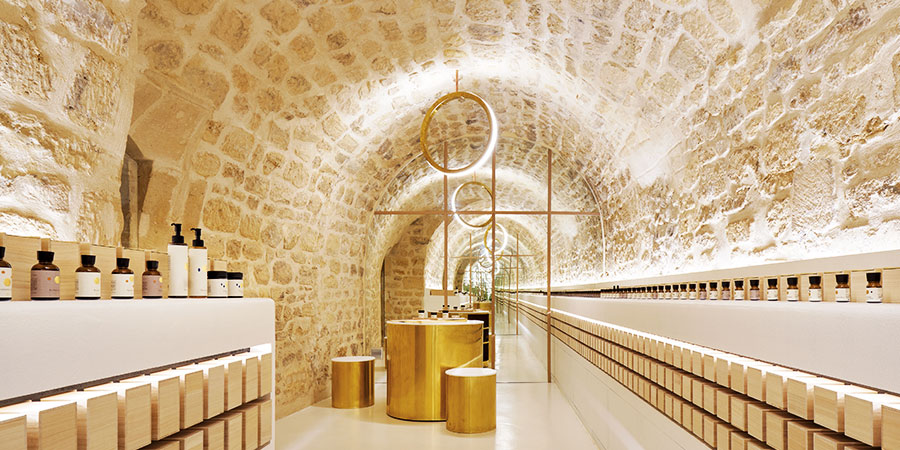 In order to preserve the ambience, changes have been kept to a bare minimum and mostly functional, like the new partitions composed in circle forms to create soft, rounded internal spaces. These space can be utilized for private uses including counseling, treatment, massage and essence blending. The internal surfaces of the circle spaces are finished in white to express purity.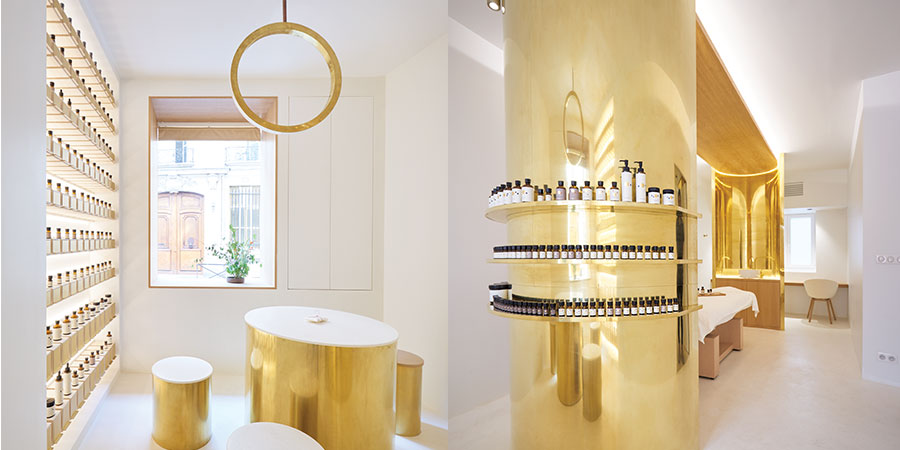 The remaining space between the existing walls and the integrated circle partitions creates a geometrically curious form. The customer walking path is further designed in such a way that he or she cannot enter a service rooms directly, but must walk along a winding path toward the destination. This is in keeping with the Japanese tradition of hospitality whereby expectation heightens the experience.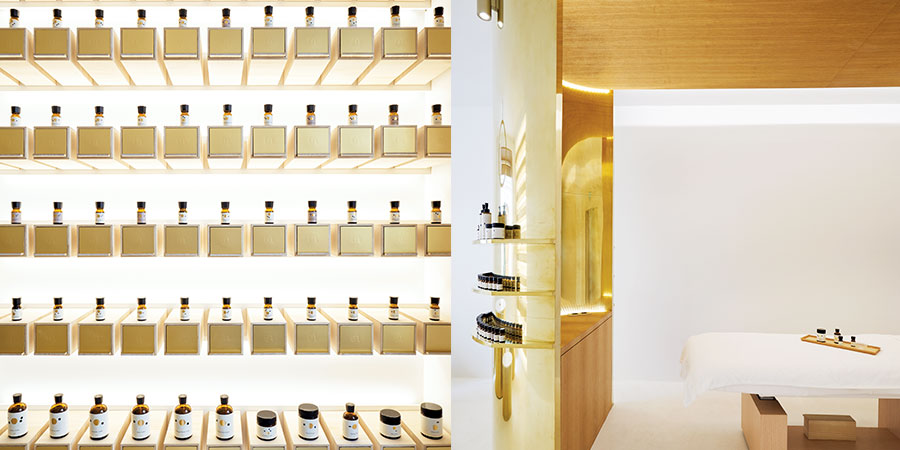 The external surfaces of the circular partition structures are finished in polished brass to create distorted but warm reflections, aimed at transporting the visitor to a different realm. The existing spaces are divided into four main rooms -- two with stone vaulted spaces in the basement and two other finished with white plaster on the ground floor. The first room includes the entrance and the boutique, while the second room is dedicated to counseling and treatment services. The third room accommodates the hall and the massage space, while the product gallery and the blending counter are located in the fourth room.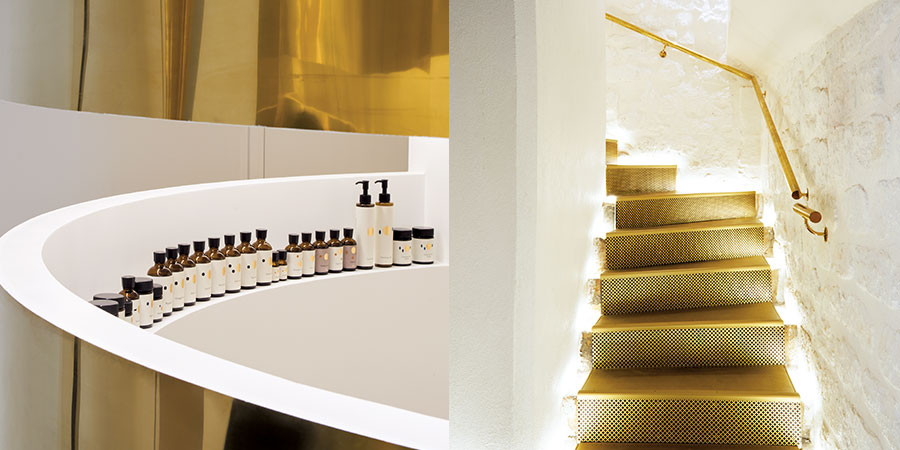 The display of products is reminiscent of French wineries, wherein each bottle is displayed under special lighting. The boxes for storage, which are made with Japanese paulownia wood, are also stacked and displayed to create a cellar atmosphere.
Credits
Architects: ARCHIEE(Yusuke Kinoshita & Daisuke Sekine)
Branding: Canaria
Photo: David Foessel