JSW Paints opens one-of-its kind retail experience centre in Bangalore
By Retail4Growth Team | July 25, 2019
Spread across 665 sqft, the new Colourvista Senses store is designed in collaboration with Bangalore-based retail design studio FRDC.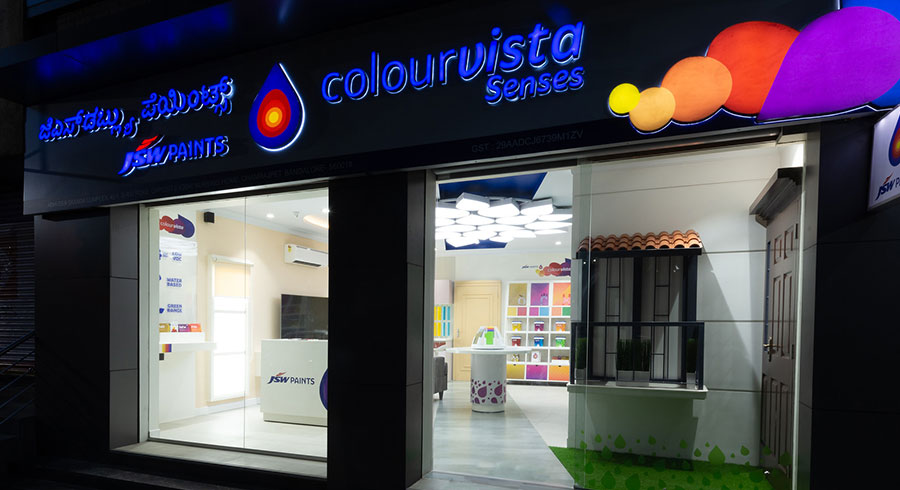 India's leading business conglomerate, JSW Group recently entered the paints business in India with JSW Paints. The brand has recently unveiled its first and one-of-its kind retail experience centre 'JSW Paints - Colourvista Senses' in Bangalore. Designed in collaboration with retail design studio FRDC, the space is definite to create a disruption in the organised Indian paint market.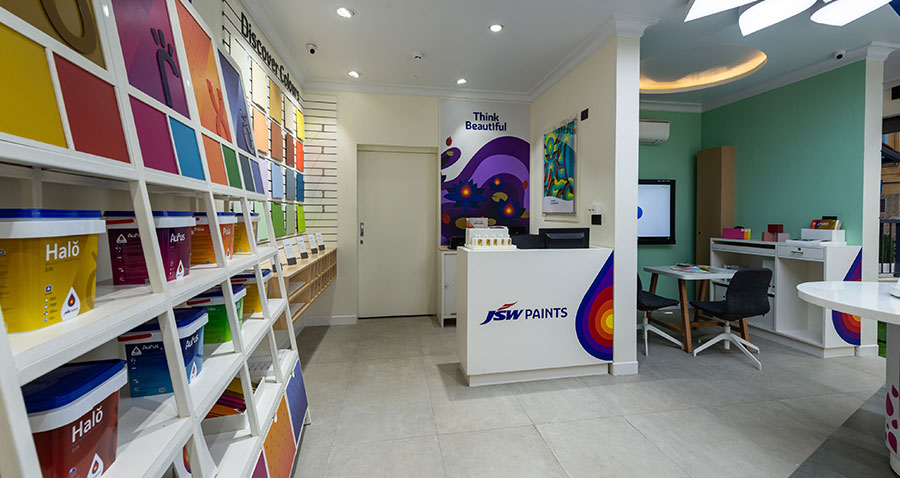 Designed to inspire the young and urban home owners, JSW Paints Colourvista Senses store was conceptualised to have an urban home-like look and feel. Creating an unique offering in the Indian paints market, the retail experience centre has been designed to allow customers to visualise colour in a home-like space at one go. A departure from a pile of catalogues, the store is refreshingly different where customers can experience colour on various surfaces such as walls, ceilings, doors, windows and kitchen cabinets too.
Spread across a compact apartment size of space, the store layout metaphorically represents core spaces of a home like living room, kitchen, bedroom and balcony. Designed on principles of Human-Centred Design, the approach was led by extensive research and understanding of Indian consumers' need, mind journey and how they choose paints/colours for their homes.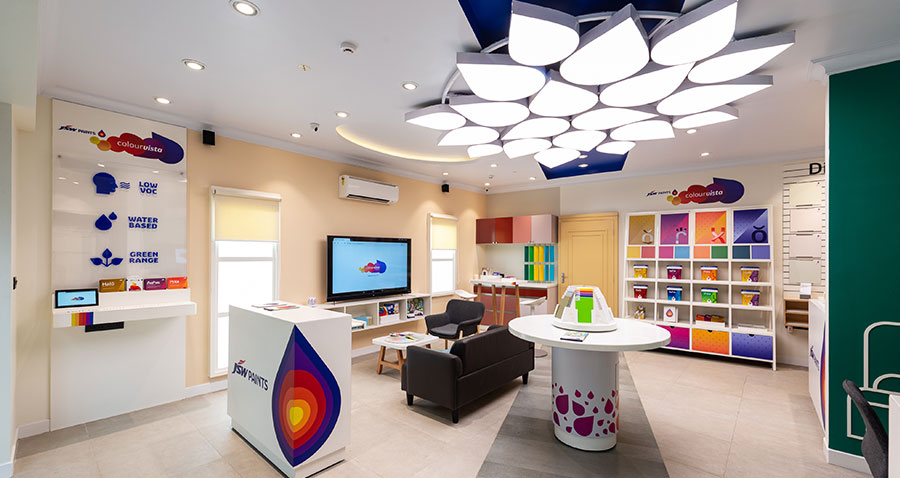 According to FRDC, the store design is sensitive and empathic to consumers need, for instance, the space offers plenty of seating for families to discuss their choice. Keeping in mind the different lighting conditions of each home, the store also offers tuneable colour changing light fixtures (warm to white) for customers to take informed decision on how colours behave in different light. The visualisation screens can help home owners try various options digitally, while they can also touch and feel paint finishes at the store.
Aimed to attract dealers, the store concept allows them to be facilitators than just be a stockroom. With just select curated products on display, the store is more experiential than a typical paint store which is pure transactional in nature. The store design is flexible and scalable to adapt to smaller and bigger dealer stores. The concept also elevates and inspires contractors to take a consultative role, where they can suggest colours, applications and finishes in a real-time setting. Ideated from insights of a quintessential Indian home and its needs, JSW Paints Colourvista Senses aspires home owners to now 'Think Beautiful'.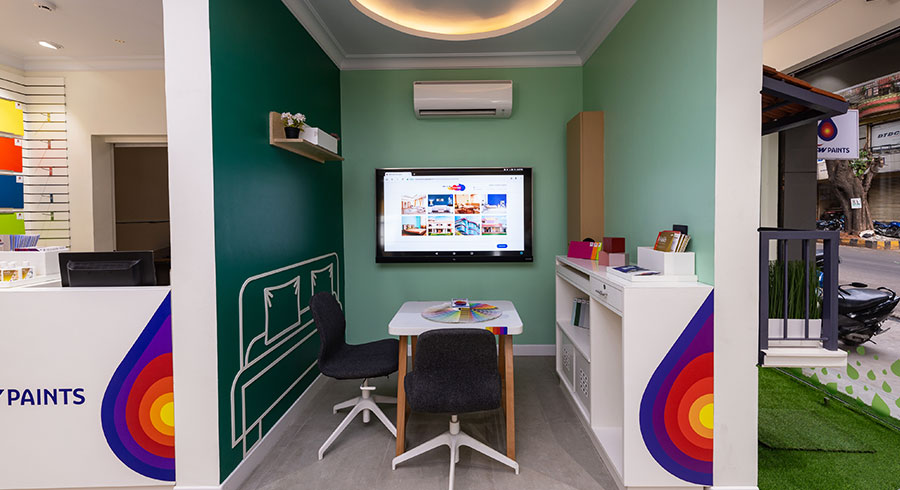 Speaking about the concept, Sanjay Agarwal, Founder & MD, FRDC, says, "Low involvement categories like paints are largely sold through hardware stores in India which have self created barriers for end customers. Designing for JSW Paints Colourvista Senses, our objective was to make end customers involvement very high and hence creation of a non-transactional retail space. Created through customer journey map, the space allows brand and customers to have a direct dialogue and act as a catalyst for the category disruption."
For more updates, subscribe to retail4growth newsletter - Click here