Kurkure's cool new spin to traditional snacking
By Retail4Growth Team | March 05, 2019
New brand variant 'Kurkure Twistkeens' is all about adding a smart young touch to regional flavours, which is reflected in the brand narratives created at retail touchpoints. Point Of Purchase presents the details.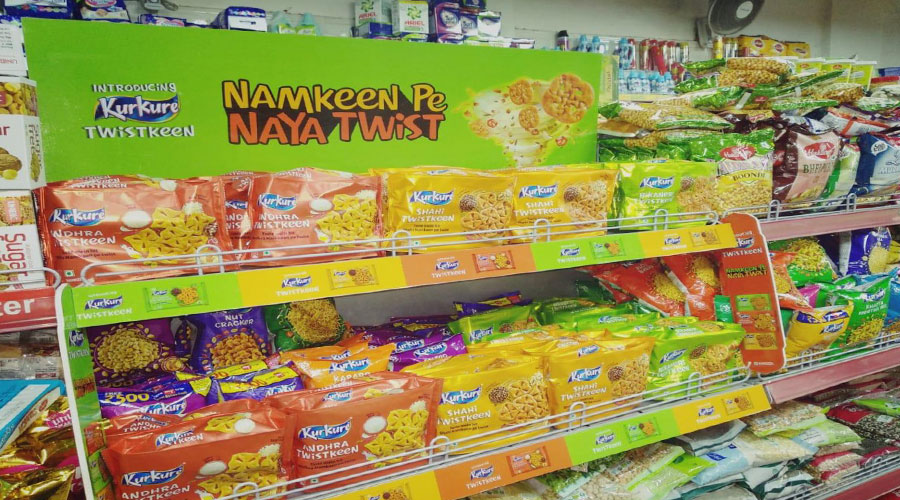 In an effort to make Kurkure hyperlocal, American food and beverages major Pepsico recently launched a new salty snack variant called Kurkure Twistkeens. The move was driven by research across 20+ cities with 5000+ consumers which indicted that consumers preferred a modern and convenient twist to their traditional 'namkeens'.
Kurkure Twistkeens is being marketed through a 360-degree marketing campaign led by digital and the basic campaign idea is to create awareness amongst urban consumers through in-shop activations and product trials. In the process the brand aims to showcase traditional namkeens as a modern snacking option.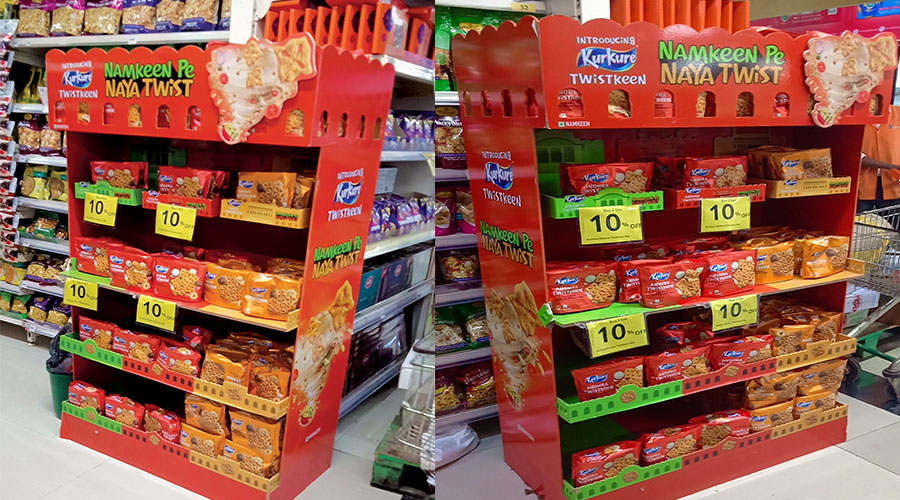 The new products are being promoted at retail using island display units, FSUs, category arch gate & category branding, parasites, counter-top dispensers, end cap branding, floor stack unit and counter top displays (for GT). The store display units have been designed and executed by HH Global and they feature visual cues reminiscent of the unique architecture of Bikaner, Andhra Pradesh & Uttar Pradesh regions.
The objective was to tickle the imagination and the taste buds of consumers and thus drive impulse purchase of the product. A mix of MDF, metal and sunboard has been used for all the display units.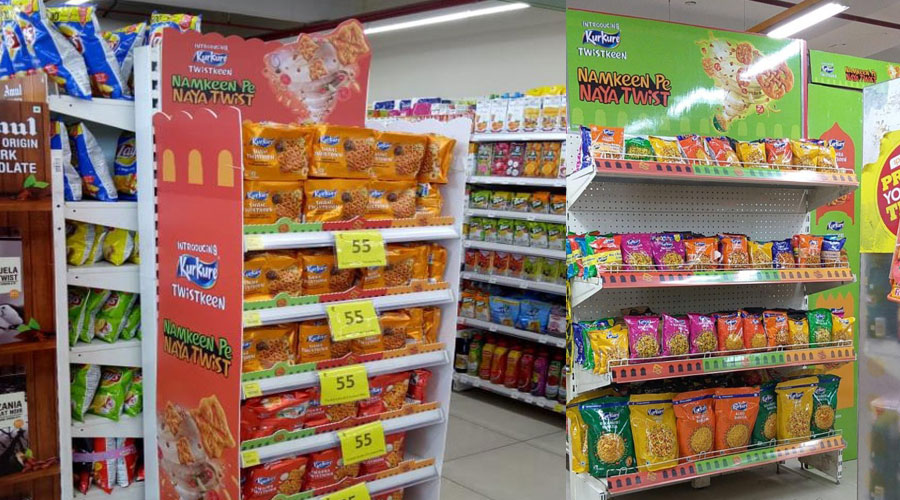 "Kurkure has always been at the forefront of innovation in the snacks category by bringing locally relevant, great tasting & quality products to Indian consumers. With Kurkure Twistkeens, we aim to create an entirely new segment in the salty snacks category, like we did with Collet over the years. We are confident that this will resonate well with consumers and will prove to be another significant step in our goal to double our salty snacks business in India over the next five years," Jagrut Kotecha, Vice-President of PepsiCo India's snacking category, PepsiCo India, said in a company statement.
The company statement further said that the new premium Kurkure Twistkeen is targeted at the young and independent women who combine a traditional and modern outlook in their lifestyle and prefer something convenient and easy to manage.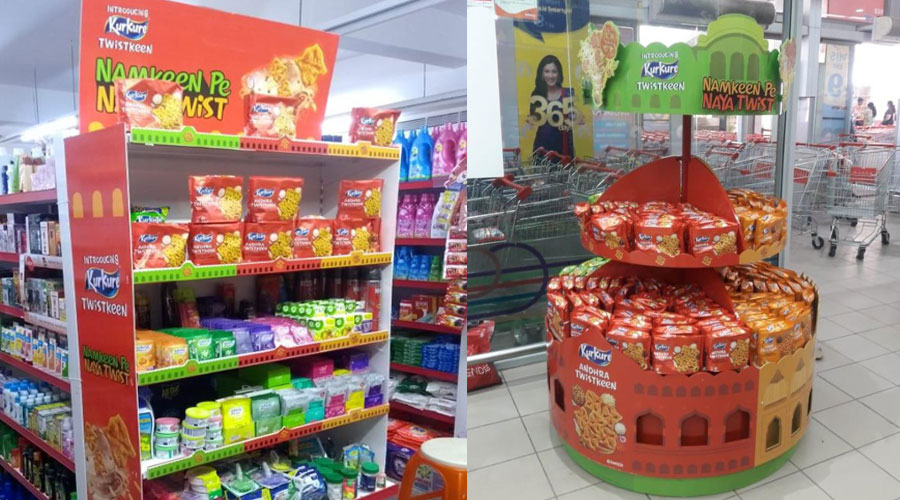 The Kurkure Twistkeen comes in three variants developed along the lines of the flavours of the 'Bikaneri bhujia', the South Indian 'Murukku' and the Shahi flavoured namkeens. The variants are available in 18 cities across India through leading modern trade, e-commerce and traditional trade partners and are available in Rs 15 and Rs 55 price points.
The new product initiative is in line with PepsiCo's continuous focus on developing a modern format while retaining the essence and flavour of Indian traditional namkeens. Towards this, the company has been working on cutting edge technology with its global and local R&D teams across India, US and Mexico.