Lifestyle's design statement for the East
By Nabamita Chatterjee | Vjmedia Works | December 09, 2013
With the opening of the first store in Kolkata, the brand crafted its presence on the basis of a'through-and-through' visibility concept.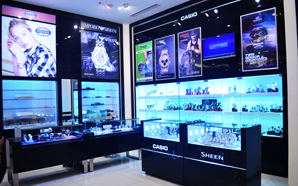 Lifestyle International Pvt. Ltd, one of India's leading shopping and fashion destinations, launched its first store in Kolkata at the Quest Mall, marking its foray into the Eastern part of the country. The store is spread across four floors covering an area of 60,000 sq. ft. and is a one-stop shopping destination for all fashion and lifestyle needs. Commenting on the launch, Kabir Lumba, Managing Director, Lifestyle International (P) Ltd. said, "Lifestyle stores are characterized by innovative offerings, international shopping experience and exceptional product portfolio categorized into concepts to allow convenient shopping for our customers. Lifestyle has a growing foot print across the country and Kolkata marks an important step in our growth strategy. The Lifestyle store in Kolkata is our 40th store in India and we are truly delighted to launch our first store in this city. Kolkata is one of the biggest cities in the country and we see a great opportunity in this market."
In the Kolkata store Lifestyle brings five concepts under one roof - Apparel, Footwear, Children, Homeware & Furnishing and Beauty & accessories, allowing customers a seamless shopping experience. Customers can choose from hundreds of national and international brands such as Louis Philippe, Van Heusen, Arrow, Park Avenue, US Polo, UCB, Allen Solly, Indian Terrain, Levis, Jack & Jones, Bossini, Kappa, UCLA, Biba, Vero Moda, Melange, Juniors, Catwalk, Red Tape, Titan, L'oreal, Rayban and many more which are targeted for Sec A category in the age group of 18– 35 years.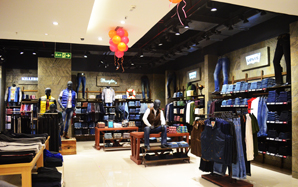 Commenting on the design concept of the store, Srinivas Rao, AVP Marketing, Lifestyle International Pvt Ltd. says, "Keeping the youthful and lively shopping experience as the core of our design philosophy, we always attempt to bring a seamless and enjoyable environment for our shoppers while embracing the uniqueness and challenges of the interiors and size of any new store. Our new store at Kolkata has distinct sections dedicated to various concepts. Consumer friendly layouts, comfortable interiors and attractive window and merchandise display that ensure a convenient shopping experience are the highlights of the new Lifestyle store. Colour cues, flooring and fixtures distinct to each category not only enhance the store appearance but also assure a delightful shopping experience. Efforts have been put in for optimization of retail space and minimizing the non retail space as well."
The store is designed on the basis of a'through-and-through' visibility concept. At Quest, the store front is quite wide and the brand utilized it to create a wide window resulting in an impactful store front. Srinivas Rao shares, "The store front is one of the most strategic points. It is one of the first points of engagement for a customer with the store, which plays an extremely important part in attracting a potential customer. After that point, the store interiors take over and help build a complete experience for the customer. Keeping this in mind, concepts were developed for window displays which reflected the brand's image and the latest fashion in store. The interiors have been designed to bring flavour to the whole shopping experience of a Lifestyle customer which makes him/her come back for more."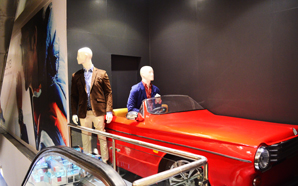 To achieve a stylish and minimalistic look, metal fixtures have been used. The concept of'steel and black' has also been incorporated in the design to achieve a more spacious and elegant ambience as well as ensure aesthetic appeal, besides greater visibility, as space was a constraint. Srinivas Rao explains in this regard, "Each new store we open comes with its own set of unique challenges and opportunities. Our VM team works with the project team to ensure space optimization and seamless shopping experience for the customers. The strategy was kept in mind while designing the window displays, sectional displays, planograms, props, niche displays and fixtures. A lot of preparation went into planning, designing and sourcing for timely execution. Projects and VM team collaborated in bringing the best to the store in terms of design, fixtures and turn the challenges around. In this store at Quest to overcome the paucity of depth, we kept a great degree of visibility in all the sections of the store. Apart from the window and the entrances, we also had glazing areas which were kept uninterrupted for a clear line of sight."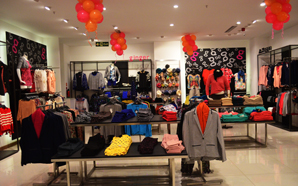 Lifestyle has used various elements and VM techniques to create differentiated zones for different merchandize making customer navigation easy, besides creating an appealing ambience throughout the store. Explaining the design elements and layout of the store, Srinivas Rao mentions, "VM plays an important part in creating and retaining the visual signature of the brand imagery and positioning of Lifestyle. From window displays to pillar visuals, everything has been meticulously planned and carefully executed to achieve perfection in terms of visual appeal. All the focal points are mapped out and several new looks and treatments have been incorporated in various sections of the store - Sports sections, Men's Formal section, Women's Western Wear etc. We set the example in our men's section where we have created four sub-sections that are differentiated using various colour and textural treatment, lighting, fixtures, mannequins etc: Formal, casual, denim and sports. The formal men's section has a dark walnut finish panel with similar colour portal and fixtures. Similarly the Casual section too has oak finish panels, while the Denim section has slate veneer with open ceiling giving it an outdoor feel. The Sports section on the other hand has graphic wallpapers and props of sporting goods in caged baskets to liven up the area. Different mannequins have also been used for different sections to enhance the differentiation. For e.g. Charcoal mannequins are used in the Formals section, while the Sports section has silver metallic mannequins in action poses and such."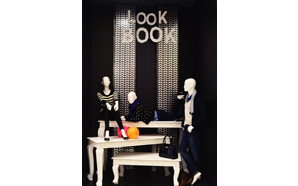 Commenting on the way-finding strategy of the store, Srinivas Rao said, "Gleaning from our years of retail planning and shopper behaviour, we have used different techniques to allow easy way finding and customer traffic in the store. Our retail layouts are usually mixed floor plans with zoning as per categories. Different layout techniques have been used in accordance with shopping behaviour of the customers in different categories. A lot of the sections follow the concept of master isles and power isles to allow easy and uninterrupted flow of traffic. For services such as cash or TIC desk, we have used ceiling hanging signage's which are easy to find, while for shopping categories we use store directories. The stores directories are planned at convenient, line of sight but unobtrusive locations such as at the side of entrances, lifts, elevators etc."
The store is spread on four floors with directional signage's to guide the customers to the sections. Apart from that, each floor has a row of trial rooms and cash counters for ease of shopping. There is an alteration counter in-house for all the alterations required on billed purchases. Differential treatment and a comfortable ambience at these points in the store further enhance the customer experience. For eg, The Inner Circle customer service zones are created using the colours and distinct branding elements. Features such as comfortable waiting area, service area allowing face to face interaction with customer service representatives etc. further augment the customer's ease and brand experience levels.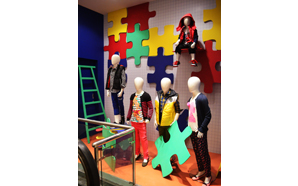 While describing the challenges of implementing the store design concept Srinivas Rao further says, "One of the biggest challenges was to turn the niches on each floor into visually appealing areas. This involved collaboration of the VM team with projects on the technical front and with the vendors on the execution front. Now each floor has a design element of interest apart from the focal points and sectional displays. Also, several new elements of interest were executed in the Kolkata store -- - new look for the Sports section, props for Shoe Mart, Niche treatment on each floor to mention a few among others. Each occasion presented itself with a bunch of challenges which we translated into an opportunity with the help of a resourceful team at the site and the region."
He concludes by summing up the group's expansion plans, "Part of the $ 5.7 million Dubai based retail to hospitality conglomerate Landmark Group, Lifestyle opened its first store in Chennai in 1999 and currently has 40 department stores across the country each spread over 40,000 - 50,000 sq ft., annually, we will be adding 6-7 Lifestyle stores, over the next three years."