Mahindra First Choice Services introduces 'a date with your car'
By Nabamita Chatterjee | March 22, 2018
With over 340 workshops across 24 states, MFC aims to grow its network to 1000 workshops across the country.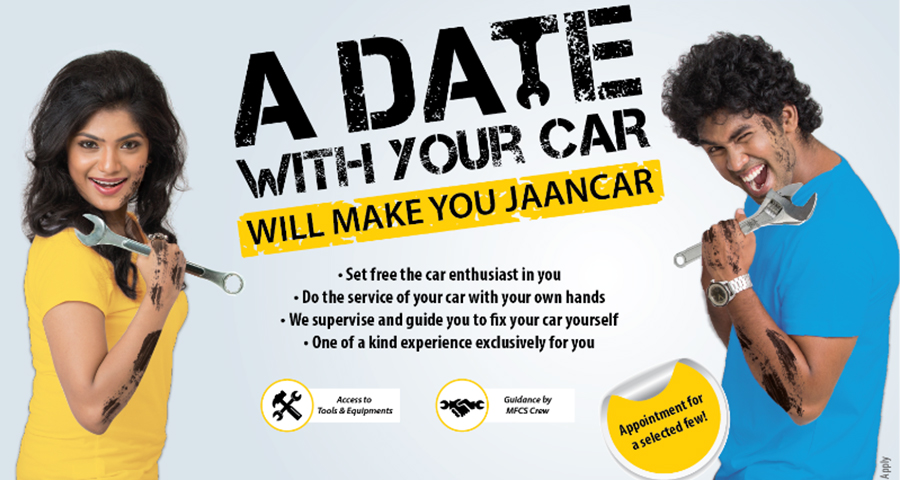 Mahindra First Choice Services (MFC Services), India's leading multi-brand car service workshops, has launched a unique customer engagement initiative 'A Date with your Car'. This one-of-a-kind experience will give car owners an opportunity to service their cars themselves. The idea behind 'A Date with your Car' is to give customers a hands-on experience of their cars under the guidance of MFCS technicians and to empower them with the information they need when making car-servicing decisions in the future.
Talking about the initiative, YVS Vijay Kumar, CEO, Mahindra First Choice Services said, "Being a car enthusiast is all about feeling a connection with your car. The aim behind this initiative is to encourage car owners to come and service their cars themselves under MFCS's guidance. With our skilled technicians, genuine MFC spare parts and state-of-the-art equipment we are committed to delivering the best car service. This initiative is also an endeavour to educate and empower our customers and is yet another step in our mission to build trust and transparency in the highly fragmented and unorganized car service industry."
The car owners can come to the workshop on an appointed day and service the car themselves. Throughout the session, trained MFCS crew will be available for consultation and help customers fix their car. Customers will also get access to all the tools and equipment needed for undertaking the service job (under MFCS guidance) and no labour cost will be charged. This program will only undertake regular and basic work. To participate in this exclusive appointment-based activity customers can log on to www.mahindrafirstchoiceservices.com for registration.