Marks & Spencers stores take on a new look
By Vaishali Tanwar | Vjmedia Works | 1 | March 28, 2013
The brand unveiled its new retail format in Chennai and New Delhi, under M&S's ongoing strategy to grow its presence in India.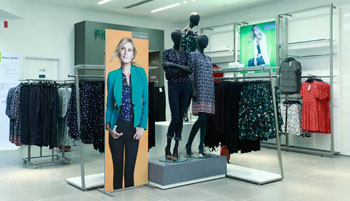 As part of its expansion in the Indian market, Marks & Spencer recently opened its brand new format store at Market City, Chennai followed by another one in Delhi at Crown Heights, Rohini.
Trading across 15,000 sq ft and 20,000 sq ft, Marks & Spencers' new store concept offers an edgy and international shopping experience for its customers. The new format aims to make the store more inviting, inspiring and easier to shop for customers with an exciting new take on fashion displays.
With the new retail design concept, Marks & Spencer aims to improve navigation, store layout, and in-store customer experience.
The new Marks & Spencers stores
stock women swear, lingerie, menswear, kids wear, and beauty products.