Material world: A space that triggers the imagination
By Retail4Growth Bureau | April 08, 2022
Sanico India's flagship store in Kolkata, designed by 3 Corner Studio,is all about enabling customers visualise the right space with the right materials.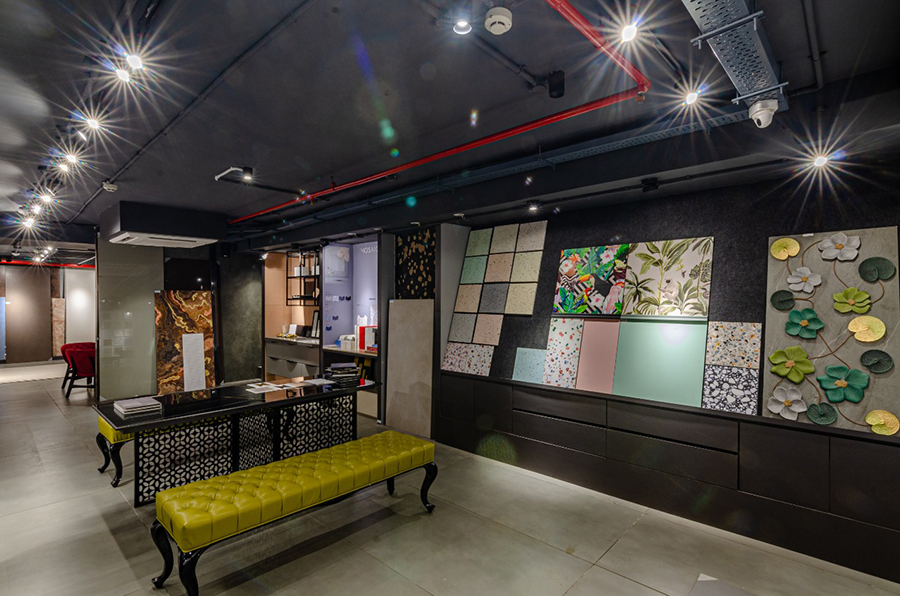 Sanico India's flagship store in Kolkata, designed by 3 Corner Studio,is another aesthetic showcase of how sanitary ware, tiles, wall paper, stone and other futuristic home interior materials, can be sold in an experiential ambience. Sanico India, which has 8 small retail outlets across Kolkata, approached 3 Corner Studio during the lockdown to design their first flagship store in Kolkata.
The design team at 3 Corner Studio got down to the task by first dividing the store space categorically, by which customers could see the products and also experience the same. The team created 5 zones for the different sections, including imported tiles,custom made tiles, section, custom made stones, designer sanitary ware and wall paper. As per these categories, the store was divided.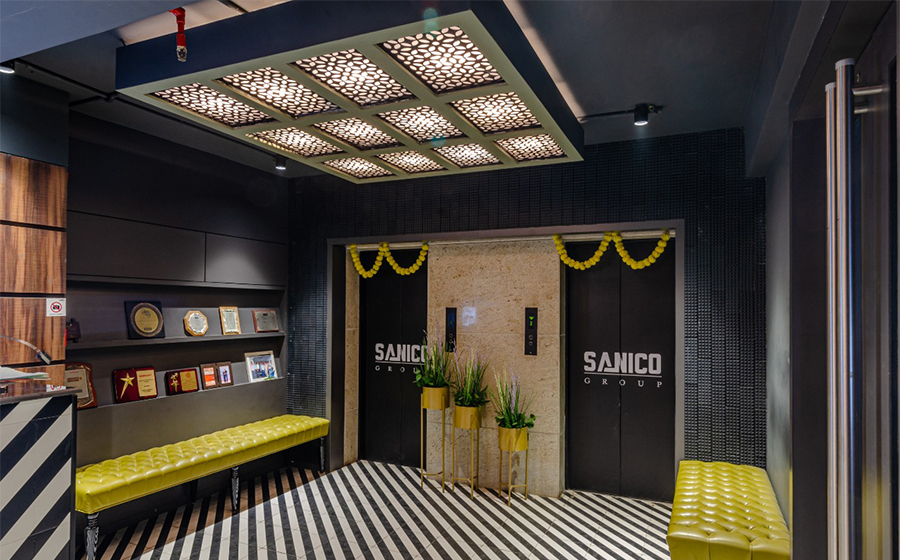 Every zone had about 800 different kinds of materials, and the design team's biggest challenge was that the store slab height was 2800mm and beam height was 2640mm, and therefore it mean that no product could be displayed fully. Thus the layout was prepared in such a manner that not a single square inch space was lost vertically. In the product range there were also 3000mm tiles that were displayed without compromising on the tile height.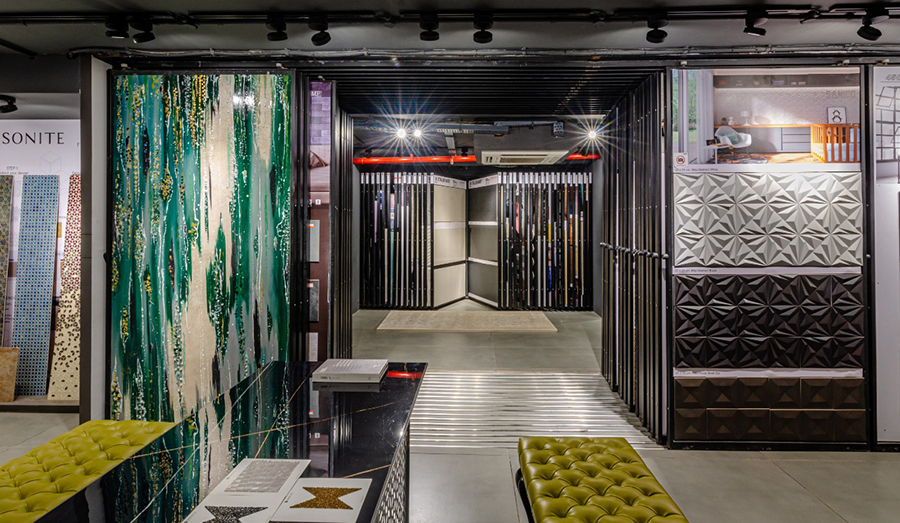 The floor space was also laid out in a manner that allowed for plenty of movement. The design team also shares that the most interesting part of the layout was that customers could experience the store depth as well as the products range through the vertical and horizontal displays. The team also designed a dedicated space for designers and architects, wherein they could create their mood board with the products, spend time with them and also have discussions with clients.
Design team :
Sarbajit dhar (Concept Development and project management)
Sujata Poddar / Saloni Agarwal / Richa jaiswal (Design management)
Amitava Mandal & Tapan Sankar (3d visualization and Site management)
Lighting : Hind Lighting Studio (Kolkata)
Photography : Subhajit Das, Wonder Aperture (Kolkata)