Pink, golden & chic
By Satarupa Chakraborty | March 12, 2019
Spread across approx. 4000 sq ft, Mauzan Al Ain, the luxury women's wear and perfume store, has been designed by Dubai-based Brand Creative to enrich the brand narrative and enhance its positioning in the luxury women's wear market in the UAE.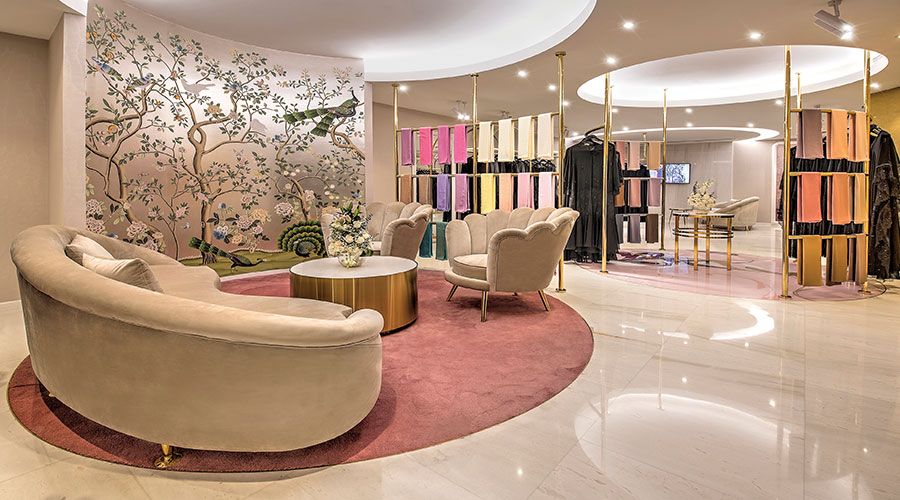 Designed by Brand Creative, Mauzan Al Ain store, the latest luxury outlet in Dubai for women's wear and perfumes, is all about creating a chic new identity, one that connected with the modern Arab woman and elevated the brand perception.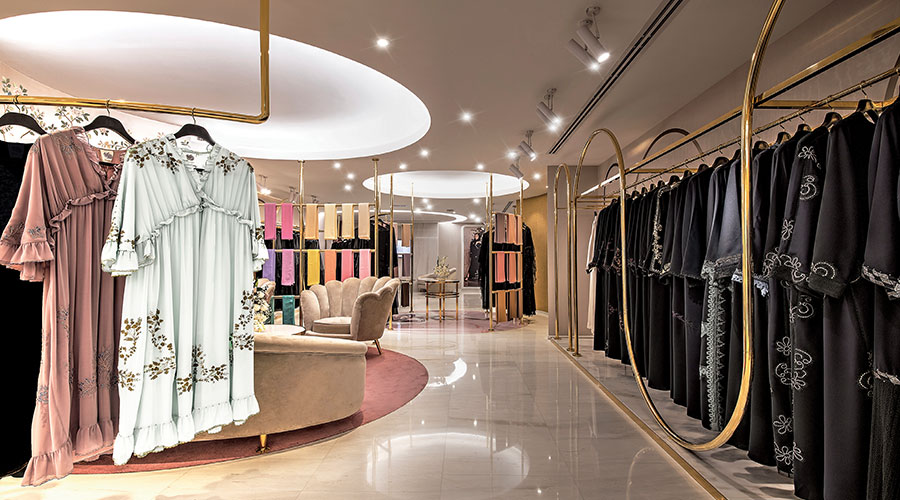 The boutique's sophisticated interior features feminine pink hues with marble and luxe gold finishes, portraying a glamorous confidence that is fundamental to the Mauzan brand. Beyond this, the designers pushed the boundaries with unconventional design details that would make the identity evolve into a contemporary new direction.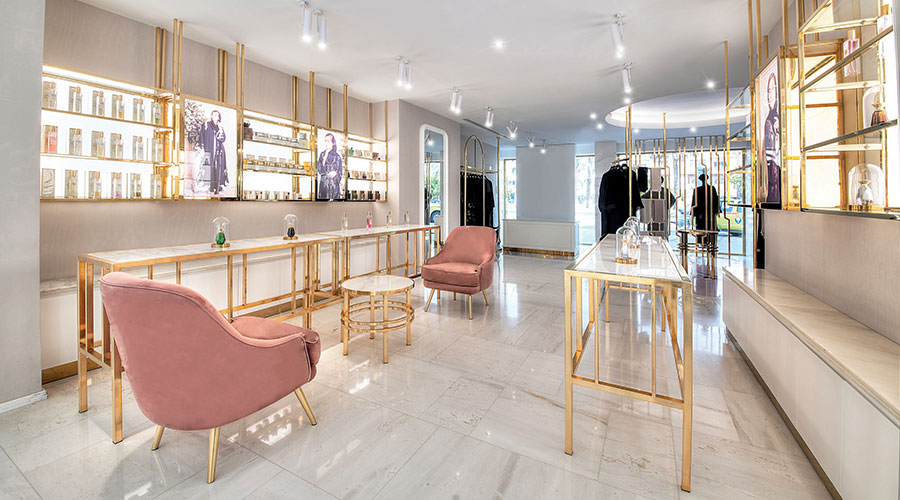 Brand Creative's Creative Director, Carla Conte, reflects on the design's unique use of metal; "The colour gold is intrinsic to conveying the notion of luxury to the modern Arab woman, and we wanted to incorporate this in an unusual and visually interesting way, opting to use the metal with custom curved shapes. It was a challenge to source the right material for this, as we needed a shade that would be suitably elegant and not too brassy." The Brand Creative team designed the sinuous gold metal fixtures, bringing definition to the space and emulating the curved company icon in an unexpected way.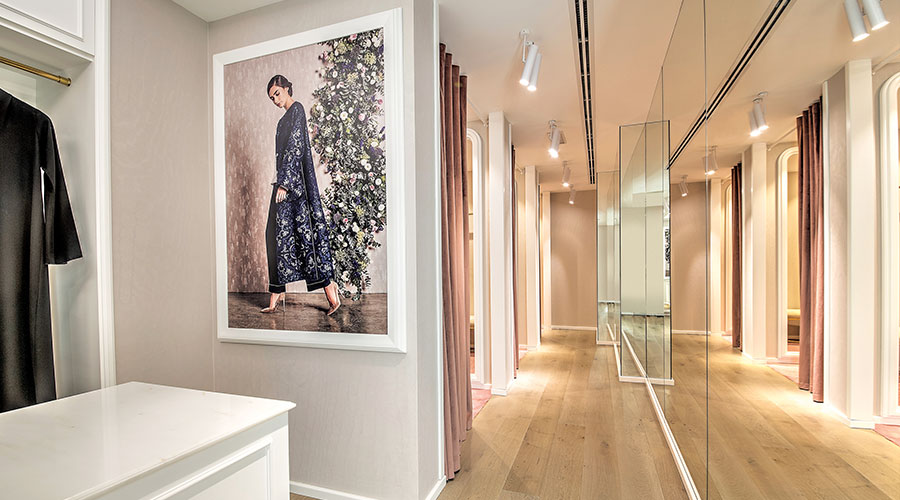 It was important to create distinct areas of demarcation as a way to highlight different collections and also contribute to the stylish, boudoir effect. The circular seating areas add to the intimate ambience and provide a focal point for the interior. There were multiple entrances to the double stores unit, which meant that it was a challenge to decipher a layout that would maximize the flow and encourage footfall in both the perfume and the clothing sections. The design team solved the issue by designing circular fixture systems that mimic the body's natural movement and encourage customers to flow into both spaces. The perfume section of the store is separated from the clothing area with a cylindrical ivory and gold partition, leading the customer into a contemporary, more minimal space that is dedicated to fragrance.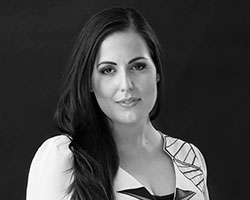 Fundamentally, the design intent was to appeal to the existing customer demographic, maintaining an opulent, feminine aesthetic that would resonate with Middle Eastern women. The interior designers at Brand Creative were basically focused on creating a brand narrative resonated with the modern women in UAE.
Design: Brand Creative
Wallpaper: De Gournay
Lighting: Fagerhult
Photographs: Michael Kruger