Rugged, recycled and so Wabi-Sabi
By Retail4Growth Team | March 02, 2020
Zurich based Freitag which is synonymous with bags made from used truck tarpaulins, has recently opened a store in Kyoto.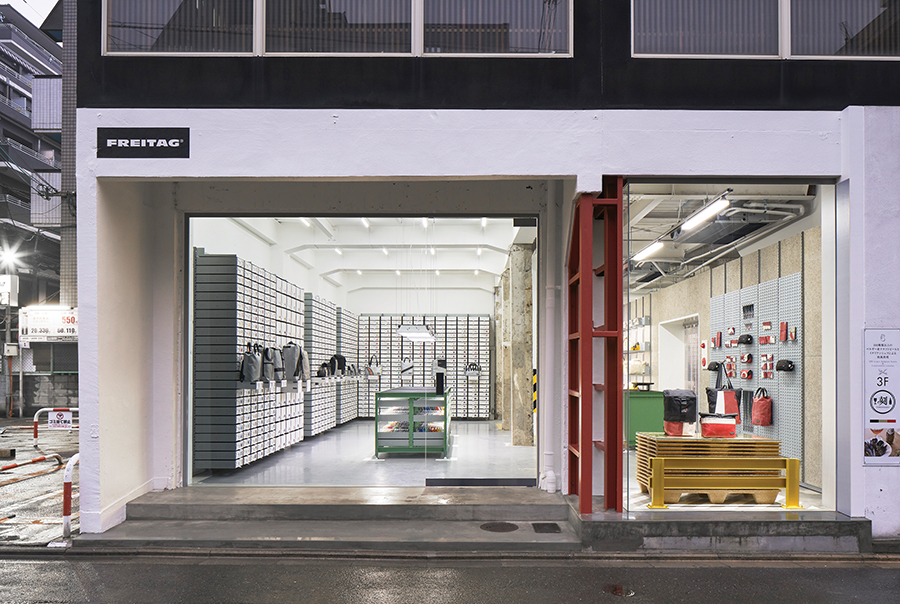 In 1993, two Swiss graphic designers Markus and Daniel Freitag created a bag from used tarpaulins, discarded bicycle inner tubes and car seat belts right from their home in Zurich. The effort was driven by the need for robust, water resistant bag. Sure enough their invention created waves in the bag making industry and made a presence for itself across Europe and even spread to Asia. Freitag soon became the choice of all urban, bike-riding individualists.
In 2014, the bag-makers used a new raw material called F-ABRIC, which is rugged, and completely compostable based on bast fibers and developed in-house from the ground up. Today the Freitag products are available in 26 FREITAG stores as well as at over 300 re-sellers around the world.
Freitag's first store in Japan was opened in Tokyo in 2011 and now it has strengthened its presence in the country with this new store in Kyoto, which is all about the Wabi-Sabi aesthetic look.
Wabi-Sabi is a recent interior design trend, with roots in ancient Japanese aesthetic principle of rustic elegance, or natural simplicity. At a philosophical level, Wabi-Sabi is all about seeing beauty in flaws and finding joy in the way things are, with all their imperfections.
The 80-sq.m store that dons this Wabi-Sabi look and aura is modeled entirely on the industrial- style logistics warehouses at the company's headquarters in Zurich, according to the company statement. The premises, now converted into a tarpaulin distribution center, stock around 1,100 recycled, one-off bags. And visitors to the store can feel, smell and experience the recycled products for themselves.
Read the full article in February 2020 edition of VM&RD Magazine.