Sleep on it: Duroflex's new store is all about comfort + information
By Retail4Growth Bureau | August 05, 2021
Designed by 4Dimensions, the new Duroflex showroom at Jayanagar in Bangalore is a chic and relaxing environment that delivers the experience of lifestyle centric sleep solutions.
"Sleep that knits up the ravelled sleeve of care…" wrote the Bard in one of his most famous plays - Macbeth. Indeed, sleep being one of our most critical functions, warrants a lot of attention in terms of how much and how well we experience it. The new Duroflex showroom in Jayanagar, Bangalore, designed by design house 4Dimensions, is a stylish reiteration that sleep needs effective solutions to enable its comfort.
Walk into the store and you get a feel of what the products aim at delivering - a relaxing and comfortable experience. The brief to 4D was, "To design a chic and relaxing environment that delivers the experience of four customer lifestyle centric sleep solutions" and this is exactly what the store space offers.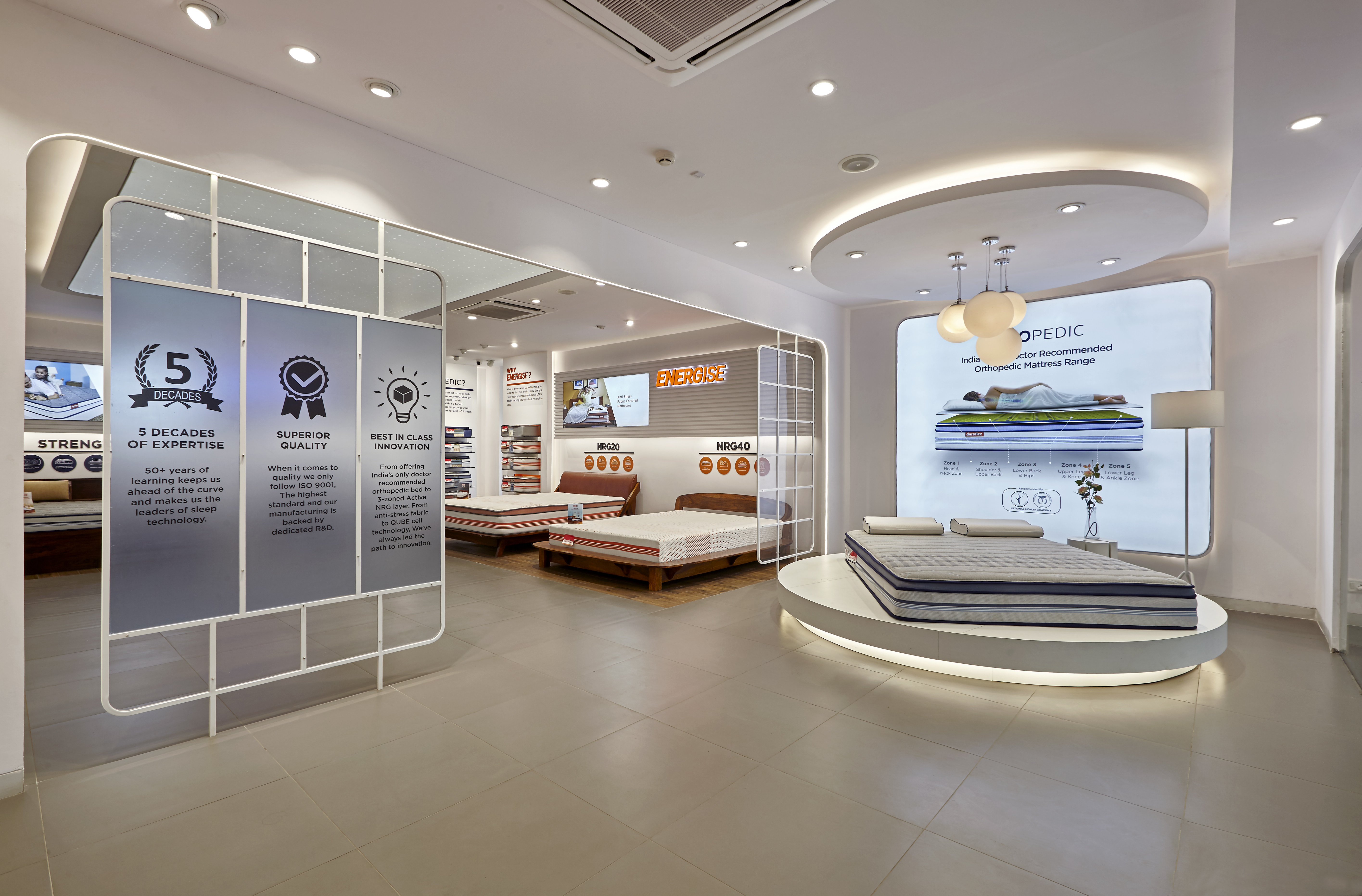 THE CONCEPT
The design team at 4D arrived at the concept of the store being a consultative guide and one that "delivers an experiential journey that educates, demonstrates, and enables making precise informed choices of the brand's engineered sleep solutions".
The window display setting aptly titled 'The Sleeping Beauty' features some of the best offerings of the brand, staged with special lighting and imagery. The store entrance features the 'Why Duroflex' narrative in a combination of brand proprietary arty installation of mattress foams and corporate information on glass decals, informs 4D. This sets the context of what the brand is all about.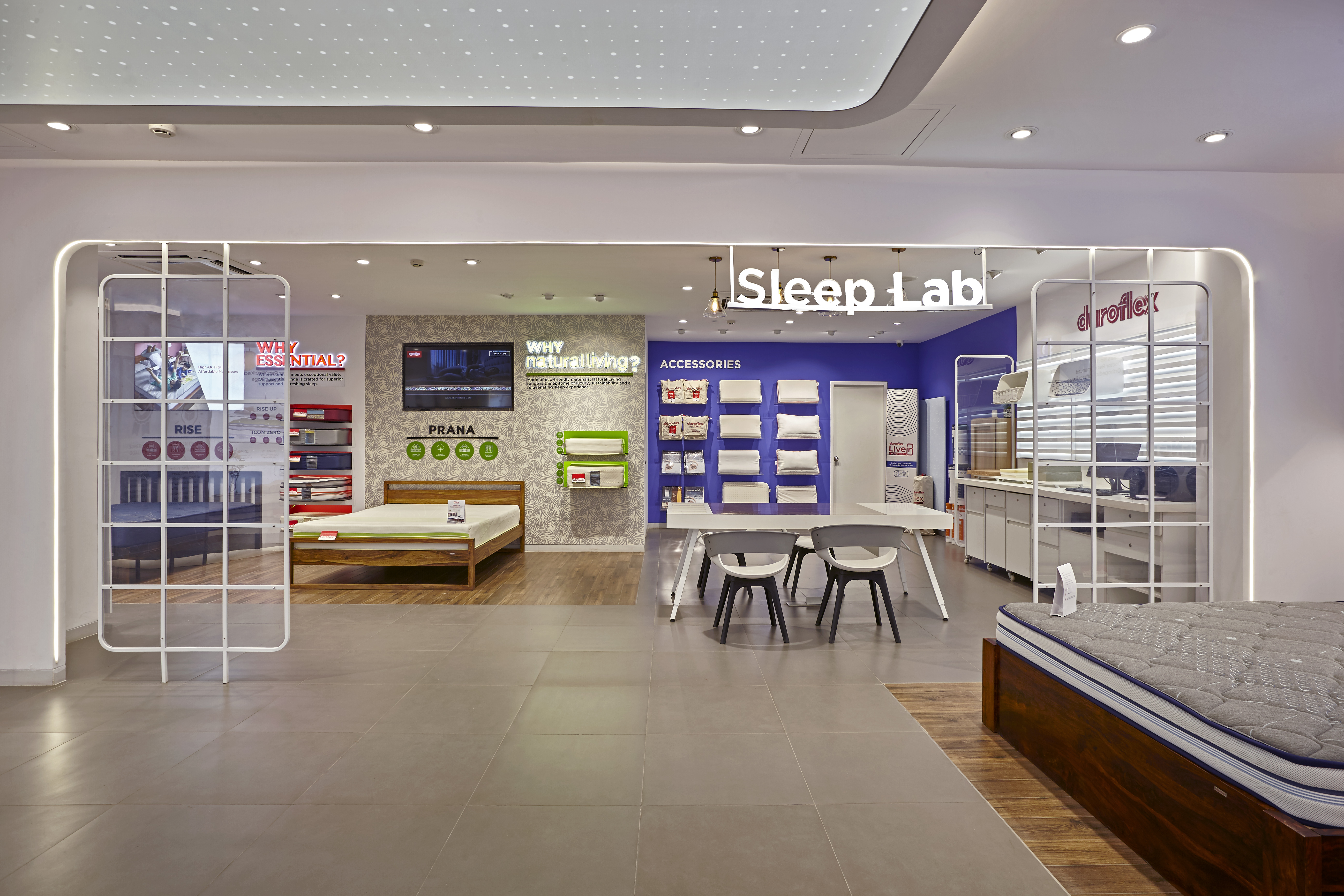 From the window display setting, the store narrative leads to four distinct 'Sleep stories', or product ranges: 1. 'Duropedic - The brand's orthopedic support system 2. 'Energize - Apparently designed to recharge during sleep 3. 'Natural Living' - Made up of biodegradable and 100 % natural materials, according to the company 4. 'Essentials' - Positioned by the company as a blend of comfort and exceptional value.
Each inviting story is supported with a display of the mattress for the customer to test and experience its core features and offers a showcase of miniature samples and imagery to complete the experience.
The 'Sleep Lab' is an engagement space, meant for customers to interact with sleep specialists and gain detailed information for right decisions. The other section, 'Pillow Talk', is the accessories wall featuring all the accessories that are bought with the mattresses to complete the sleep solution.
The signature store palette and forms accentuated with indirect lighting and a 'star lit ceiling' complete the relaxing and chic environment that the store seeks to deliver.