Space aesthetics that resonate and engage…
By Retail4Growth Team | August 05, 2019
Last month original lifestyle audio brand Skullcandy, launched a new retail experience in their Park City, Utah Headquarters, which is one of the only two standalone retail spaces the brand has in the world. Designed in collaboration with creative studio Checkland Kindleysides, the space is a celebration of all that the brand stands for.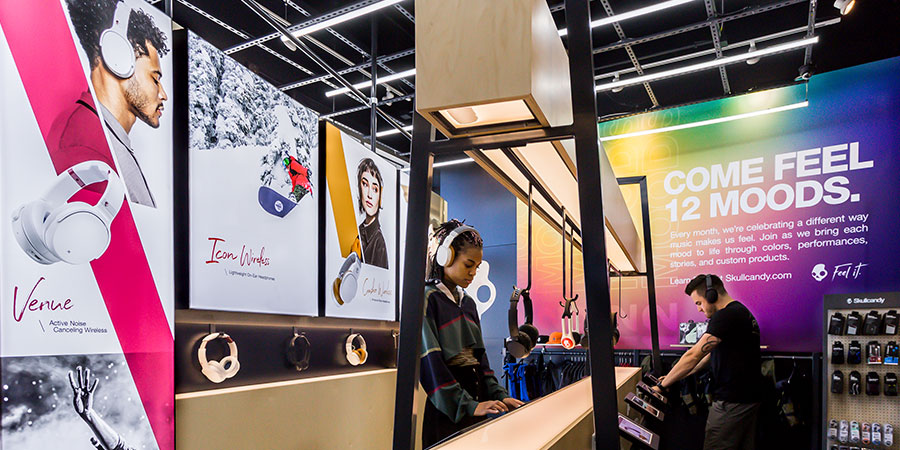 Audio brand Skullcandy's new store is described as "progressive yet pragmatic" by Checkland Kindleysides, the design studio, which designed the new store. The stated objective behind the space design is to invite the community and early adopters to demo the brand's latest audio innovations.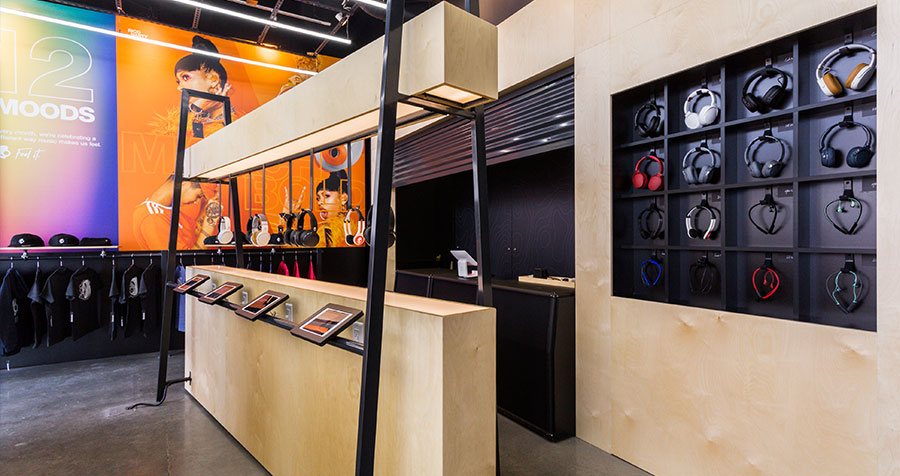 Designed to act as a work-in-progress R&D playground, the store enables Skullcandy to test new products and trial different retail displays pre-launch - harnessing feedback directly from customers and passing it directly onto the sound engineers and retail teams who are based upstairs, according to the statement by Checkland Kindleysides.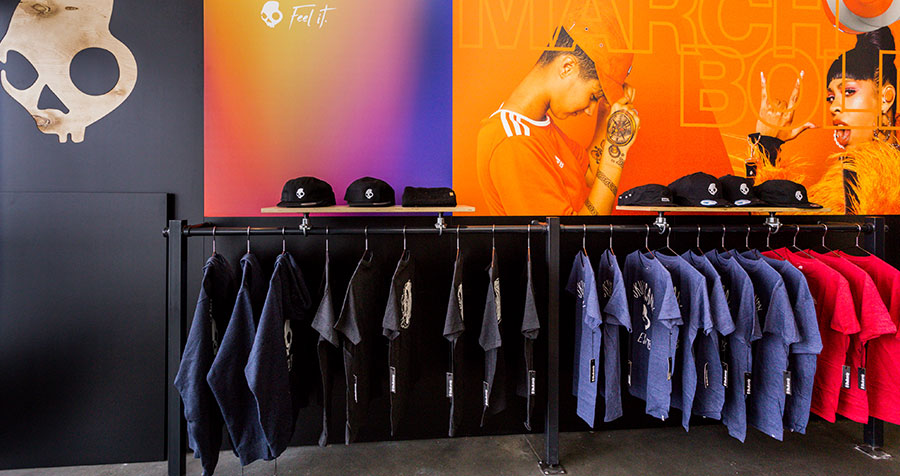 The flagship store reportedly operates under Skullcandy's BORN IN PC give-back program which takes a portion of profits from every locally-sold product and invests it back into Park City non-profit programs focused on music, mountain, and board sports education.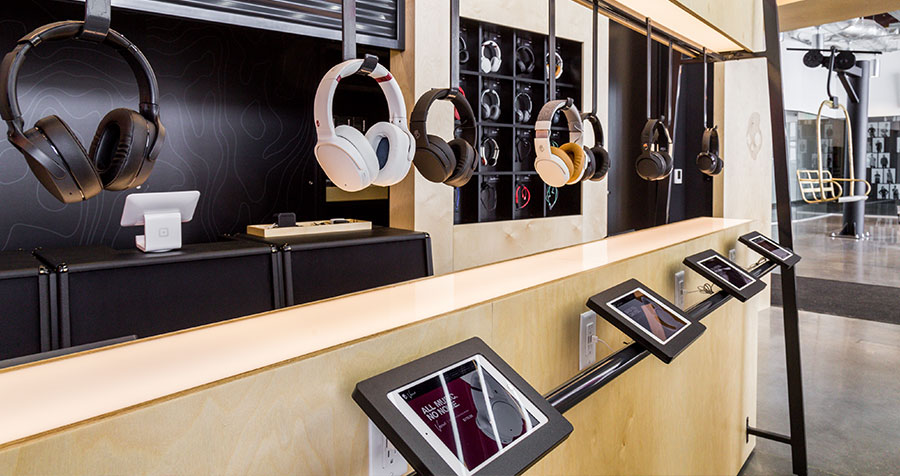 Says Jason Hodell, CEO Skullcandy, speaking about the new store, "Skullcandy was born in Park City in 2003, and we've always remained. We wouldn't be here without this community that inspired us from the beginning, so it makes perfect sense to plant our flagship store right here to honor the Park City community."
Read the detailed report on the design of Skullcandy store in the August 2019 edition of VM&RD.
For more updates, subscribe to retail4growth newsletter - Click here