SPAR lights up shopper journey in a unique way
By Smita Sinha | April 24, 2019
Lighting at the new SPAR outlet in Marina Mall, Chennai, is done by Chennai-based Rayline Lighting wherein each section of the store has a distinct pattern to draw in shoppers and provide visual guidance.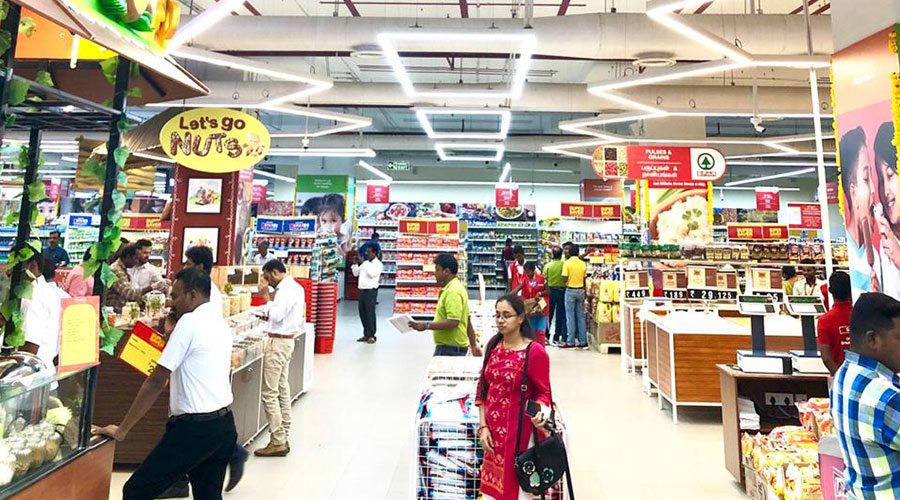 SPAR India has recently launched a new store at Chennai's Marina Mall. Spread across 47,000 sqft of area, the hypermarket has innovative shopping concepts and departments created with unique lighting pattern.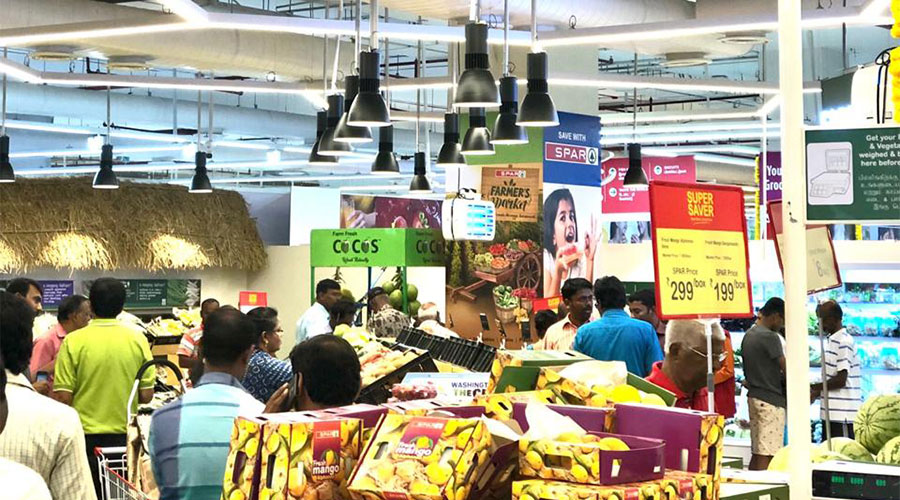 The lighting, done by Chennai-based Rayline Lighting, follows a unique approach with each section of the store having a distinct pattern to attract customer attention to specific areas. The entrance and main aisle have rectangular shaped light patterns to guide the customers into different departments of the hypermarket.
The Farmers Market section on the other hand has warm honey comb light elements on the ceiling to evoke and enhance the ambience of organic, fresh fruits and vegetables.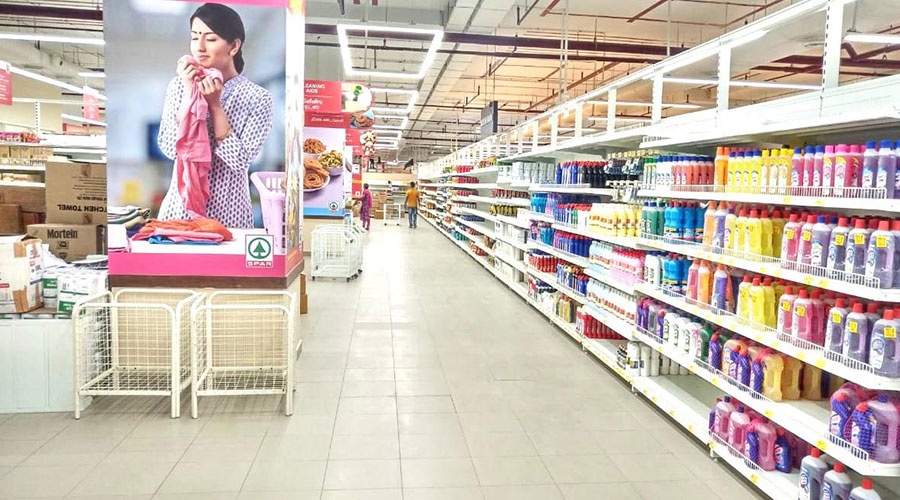 The Home furnishing and Wonder years departments have warm yellow lighting, while the apparel section has cool module lighting. The SPAR Kitchen area has no false ceiling and instead has square light fixtures suspended from the ceiling in yellow shades.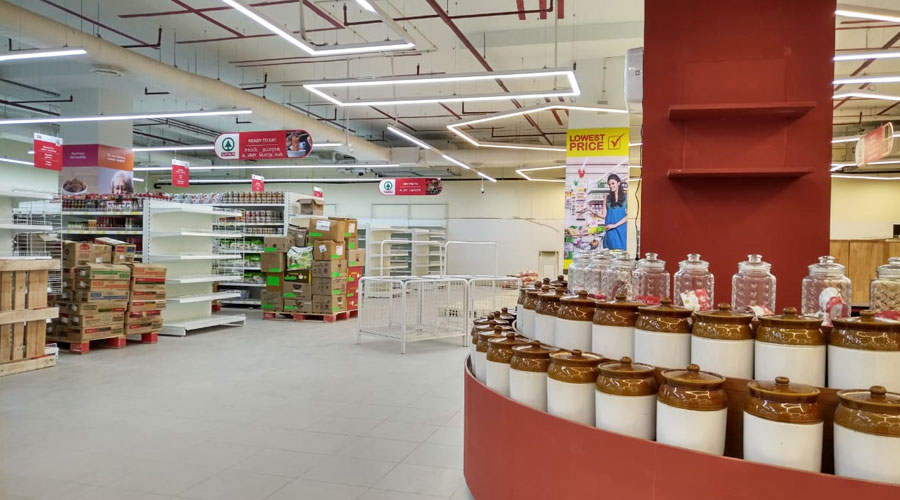 Sharing the idea behind creating a different lighting pattern for each section, Karthik Narayan R, Director –Sales, Rayline Lighting, said, "The purpose is to make the store as appealing as possible to customers. It has to satisfy facilitating orientation and to attract customer attention to specific areas and points of interests. The grid formation of the lighting is done in square, rectangular and hexagon shapes, which gives character to the store and provides visual guidance to the customer. Colour appearance of the light for various areas has been chosen to create a unique ambience based on the products such as fish, meat, fruits and vegetables, apparels, general merchandising, etc."
Look out for the detailed article on this in the May 2019 issue of VM&RD magazine.
Similar News
The total organized retail supply in 2013 stood at approximately 4.7 million square feet
The company becomes the first Indian specialty retailer to open 1000 stores in seven varied formats.