TARAgram: The sustainable hub
By Susmita Das | Vjmedia Works | May 30, 2013
Technology and Action for Rural Advancement, TARA has opened its first store TARAgram in New Delhi which is an exclusive space wherein sustainability sprinkles from all direction, ranging from the store design to its merchandise offering.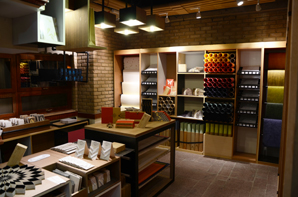 TARA, a 25 year old social enterprise of the Development Alternatives Group set up to disseminate the "means for creating sustainable livelihoods" on a large scale, and to thus mobilize widespread action to eradicate poverty and regenerate the environment has unveiled their new sustainable store at the world headquarters of Development Alternatives Group which is India's first green building positioned in New Delhi. The brand as an "aggregator" develops market for ethical products by aggregating the output of local producer groups including micro, mini and small enterprises and providing them organized market opportunities, whilst in the similar manner this new store by Tara will play as a very strong tool for scaling up products and its reach to the consumer.
Christened as TARAgram, the store offers products and accessories made out of recycled papers, where the main target segment for the store is the environmentally conscious consumer. Created and designed by 02JUNE Design Studios, this store highlights a design concept which has been addressed in a way that the store looks young and appealing for the young generation and yet disassociated itself from being a normal retail store.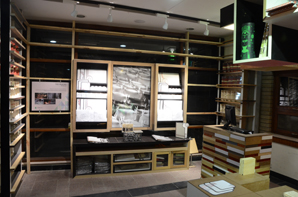 "02JUNE Design Studios was commissioned to do this project as they are a young and dynamic firm and offered us holistic design solution for the store by providing not only the retail design concept but also with the visual merchandising & communication design services. The brief was "to make a responsible store" which not only complements the products but also complements the Development Alternatives' objectives as a bigger organization," avers Shrashtant Patara, CEO, TARA Society, Technology and Action for Rural Advancement.
The store uses neutral colour, with limited use of paint and chemical processes. "The most critical aspect of the brief was to make a store 100% of reclaimed and recycled material. TARAgram as a shop houses recycled paper products which are colorful and thus needed a store design which is subtle, functional and flexible," explains Sankalp Sahu, Partner & Principal Architect at 02JUNE Design Studios.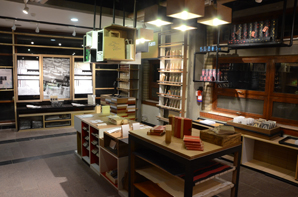 The store façade is made out of reclaimed wood pieces and joint together in horizontal fashion to give an extremely imposing look as well as has been shaped in such a way that the façade speaks by itself about the main notions of the store which are reclaimed, connected to sustainability and earthy. Coming to the interiors of the store, it has been kept earthy and neutral in tint highlighting ceilings made of corrugated pipes. An amalgamation of various reclaimed woods like chipboards, MDF, plywood, raw wood along with metal pipes, wire mesh, glass and corrugated pipes harmonizes as a holistic design to complete the store design. Even fixtures within the store are made flexible and modular so they are generated out of reclaimed wood, metal and glass waste spawned out of retail manufacturing companies.
To match up to the store concept, lighting has also been very warily installed. "The store design has been conceptualized in a way that there is abundant sunlight during the day to save on energy consumption. For the evenings, energy saving LED track lights is provided. LED lights where chosen not only because they consume less energy but also because they produce less heat which is vital to a handmade paper store to avoid discoloration of paper," says Sankalp. He further adds, "The store already had large windows which turned out as a brilliant opportunity to bring in daylight and save on electricity."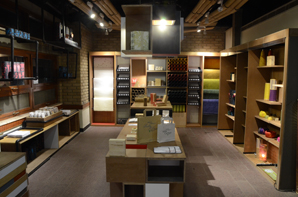 The store has been zoned into three main categories - paper products which sells recycled paper sheets, paper folders, diaries, followed by the accessory zone which showcases products like wine boxes, coasters, decorative items and lastly the shop in shop precinct which provides an interesting display opportunity for like minded companies which sell eco friendly products like lanterns, lamps etc. "Supporting tools like communication blocks, highlight indicators, risers and trays have also been specifically developed to communicate about the product features and also to give them prominence," says Amit Bhadauria, Senior Architect at 02JUNE Design Studios.
Speaking about the expansion plan, Shrashtant shares "The first store has been a prototype store for TARA and we will be soon looking forward to the expansion of the concept into various places within India to achieve a comprehensive business model and provide platforms for the consumer to buy and experience our innovative products".