The Dean at LaGuardia: Striking a chord with the stylish New York man
By Retail4Growth Bureau | October 17, 2022
The Dean, located at LaGuardia airport in New York was designed by JGA as a space that addresses the travelers' varied needs, while resonating with the TG - male, stylish and affluent. JGA shares the details of the project.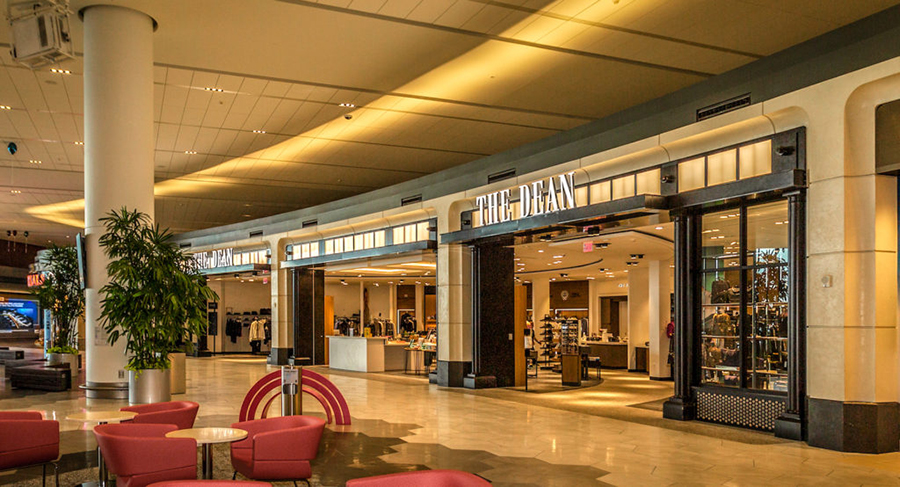 The Dean designed by JGA is located at LaGuardia airport in New York, and aims to address travelers' needs - from VIP concierge services, custom clothing and personal grooming to support services like shoeshine and drycleaning.
The LaGuardia itself is a global hub for international business travel and as JGA informs, the airport "provides a rich demographic segment of affluent and stylish male travelers".
At the hub is a social center, which provides sampling and access to a wide array of spirits, wines, and liqueurs for either direct purchase or remote fulfillment. Surrounding this hub is an array of great brands, Shinola, Hugo Boss, Tumi, Kiehl's, Penguin, each with a unique "shop in shop" setup, accented with a series of digital pylons that allow both brand marketing and identification, and as well an opportunity to "takeover" with shopper offerings, celebration, and entertainment, shares JGA.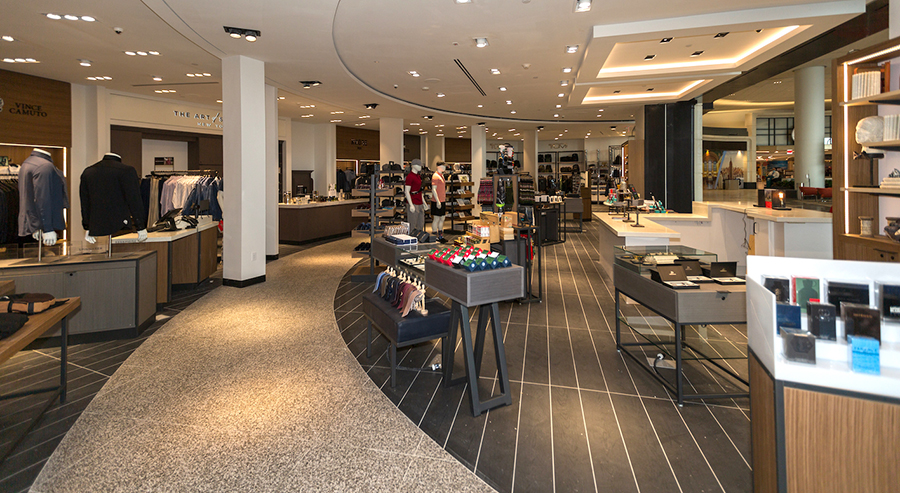 Materiality, says JGA, is inspired by Brooklyn (The Dean being an iconic street within the borough) referencing cast iron, end block flooring, limestone, and rich woods, typical of this borough's emergence during the American Gilded Age.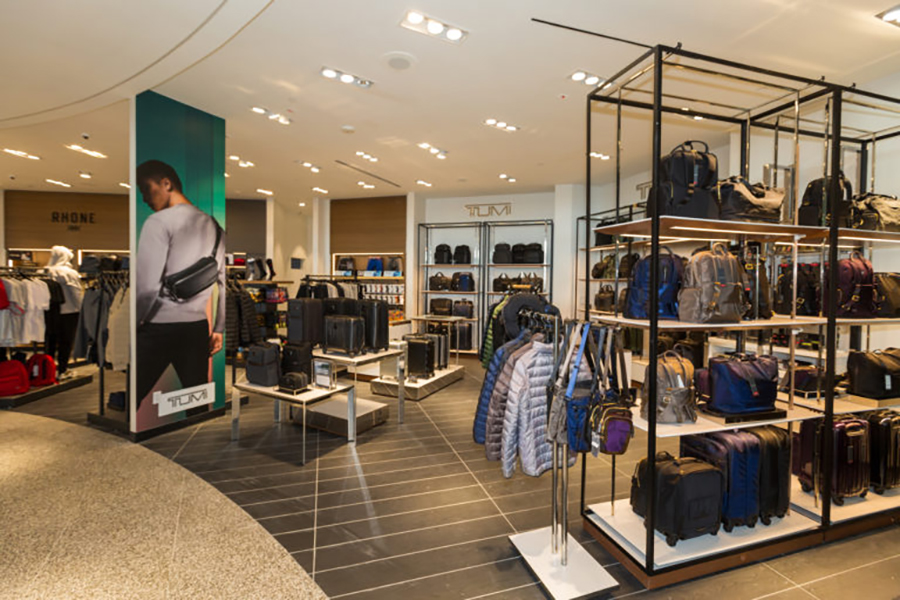 Essentially, as JGA shares, "The client had two critical audiences developing this concept, first the Port Authority, who owns and manages the airport. They conducted a highly competitive global process through a series of eliminations, with the client needing to create a clear, differentiated, and business savvy concept in order to address the airport requirements. Essentially it had to not only be a successful business venture, but also a meaningful traveler amenity that would attract customers' interest and comment through positive social media, enhancing the reputation and role of this new terminal. "
The Dean thus resonates with spirit of the city, its ethos and the people who made who made it what it is - the young American entrepreneurs who dreamt big and built their fortunes.