Tynimo: The art of organized browsing space
By Smita Sinha | November 13, 2019
Spread across 1800 sqft, the new Tynimo store is designed to deliver a convenient and enjoyable 'organized browsing' shopping experience to the young customer of today in an experiential lifestyle environment.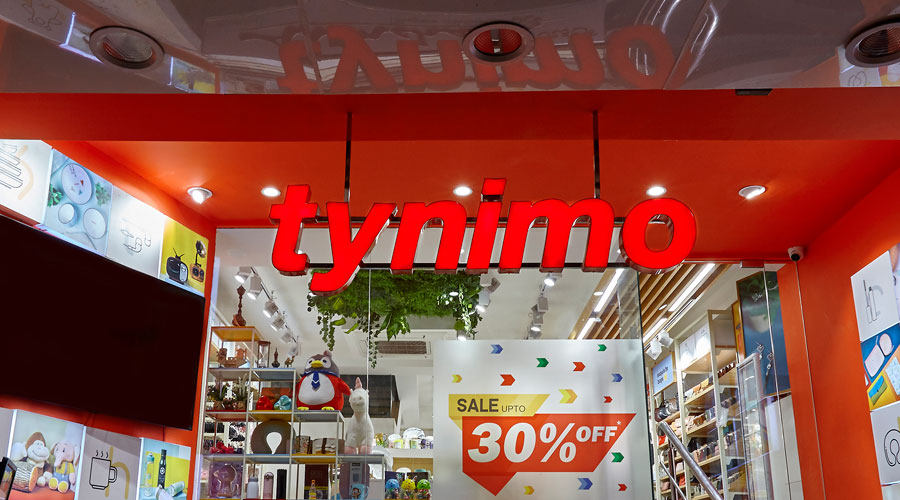 Located at Bangalore's shopping hub Commercial Street, Tynimo, the Japanese-style lifestyle store, is designed to deliver an 'organised browsing' experience in a combination of store design, store planning and visual merchandising.

Tynimo is a young Indian retailer committed to addressing the different lifestyle needs of millennials. The innovative assortment comprises a curated mix of stylish lifestyle categories such as beauty, home, fashion accessories, stationery, kitchenware, sports, travel and Indian handicrafts. With new products launching every month, the store is planned as a space that can easily transform to suit the different new product.

Designed by Bangalore-based design company, Four Dimensions Retail Design, the store has been built at a cost of Rs 2,500 per sqft.

The store front features a digital screen supported by a 'cube frame' visual merchandising fixture to present compelling products to passers-by, while the store circulation is planned with the core objective of optimizing the customer's journey and presenting all its offerings to him/her.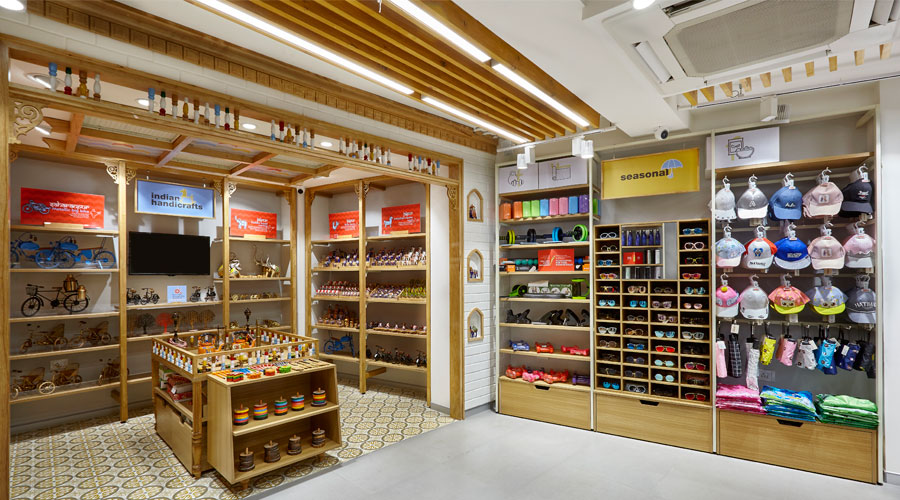 Along the power aisles are strategically located 'Trending points' that help filter the bestsellers and innovative products and make suggestive recommendations to browsing customers.

"We wanted a store design for our brand that is unique and creative in design, cost effective in production, ergonomically efficient," Vaibhav S Jain, Director – Sales & Marketing, Tynimo Lifestyle said.

Talking about the objective behind the store design, Shyam Sunder K, Founder and Managing Director, Four Dimensions Retail Design (4D), said, "The main design objective strategized for the Tynimo store was to position the brand and the product as differentiated offerings in contrast to the already cluttered and busy competitor stores. Besides, the planning strategy was to ensure that customer browses through all product categories and lines through one-way navigation, wherein customer enters in one point and exits through the cash counter. The brand narrative that had to be conveyed was the innovative, experiential and differentiated products in various categories, typical of Tynimo, to be brought to forefront and conveyed to the customers."

Read the detailed report on the design of Tynimo in November 2019 edition of VM&RD magazine.