When the store expresses what the products speak
By Retail4Growth Bureau | July 06, 2023
La Trésorerie store in Jaipur, designed by Scapesmiths and spanning an area of 5000 sq. ft, is all about experiential displays that narrate the product story.
La Trésorerie, positioned as a treasure house for upholstery, furniture, and furnishings in Jaipur, wanted a showroom where the products would "speak for themselves". And this was exactly their brief to the design firm Scapesmiths, co-founded by Nikhita Singh and Aman Lamba.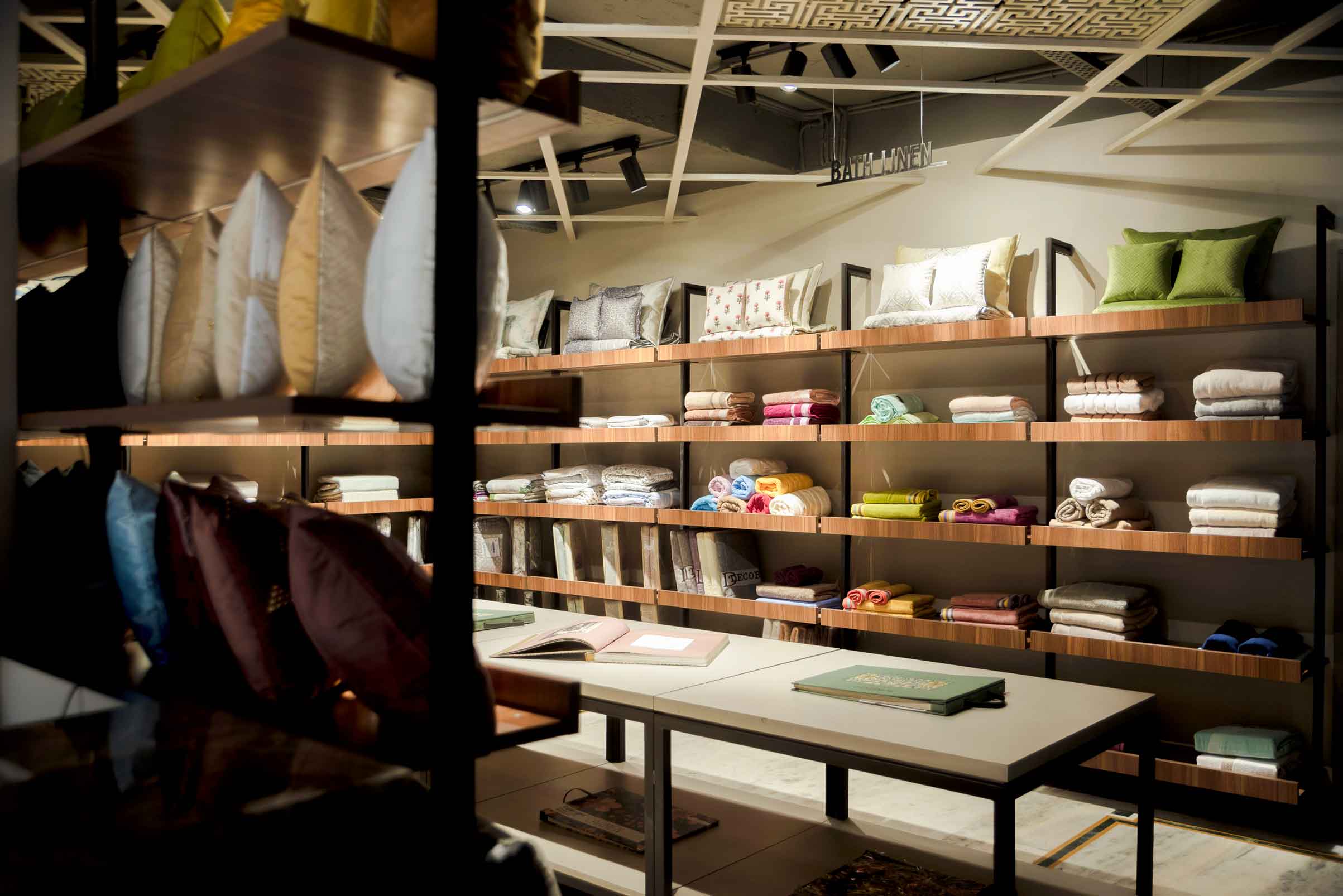 Spanning an area of 5000 Sq. Ft., the store was designed to accommodate several functions of an experiential display store on the ground floor and a designer's studio on the first floor, informs the design team.
The store is divided into four display zones across the ground and first floor. Visitors encounter pops of sea-green and brick red right at the entrance in zone 1. As the designers inform, the store's products play an important role in the design and have been used extensively. The wallpaper not only covers the entrance to the back office, but is also used on the ceiling as a contrasting element.
A staircase wrapped in luxury wallpaper makes its way to the designer's studio on the first floor which is zone 2, and it hosts an exclusive collection of Bed and Bath Retail.
The window display on the staircase landing is a homage to modern craftsmanship, and the false window display showcases drapery, blurring lines between experience and display.
"The interior space designed by the studio follows the same conceptual approaches that connect the store to the modern world and the Indian traditional culture. The ceiling is exposed and diagonally placed metal pipes structure along with jaali pattern on top of the display tables adorn the bed and bath retail area," further inform the designers.
Zone 3 has been designed to give a clear walkway to the users through a central podium that displays rugs, upholstery, and furniture, while Zone 4 was exclusively created for design appointments and discussions.
Colour scheme
A neutral colour theme is followed throughout the store to highlight the colourful products.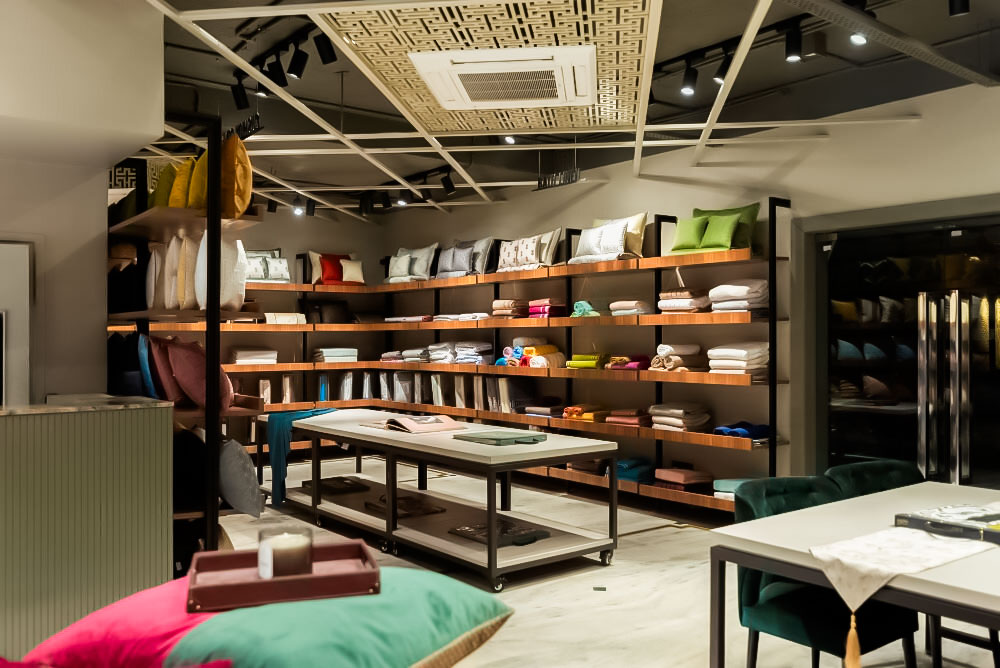 Lighting
The lighting profile was imbued with task lights, focus lights, and indirect lights to create an ambience and help highlight products in the store.
Overall the store is an example of space serving as a product experience platform by itself.