World's 1st hanging play area at AireSur mall in Spain
By Retail4Growth Team | July 12, 2021
The complex space designed by theleisureway simulates a colorful set of balloons floating through the air and is part of the AireSur shopping mall in Seville, Spain.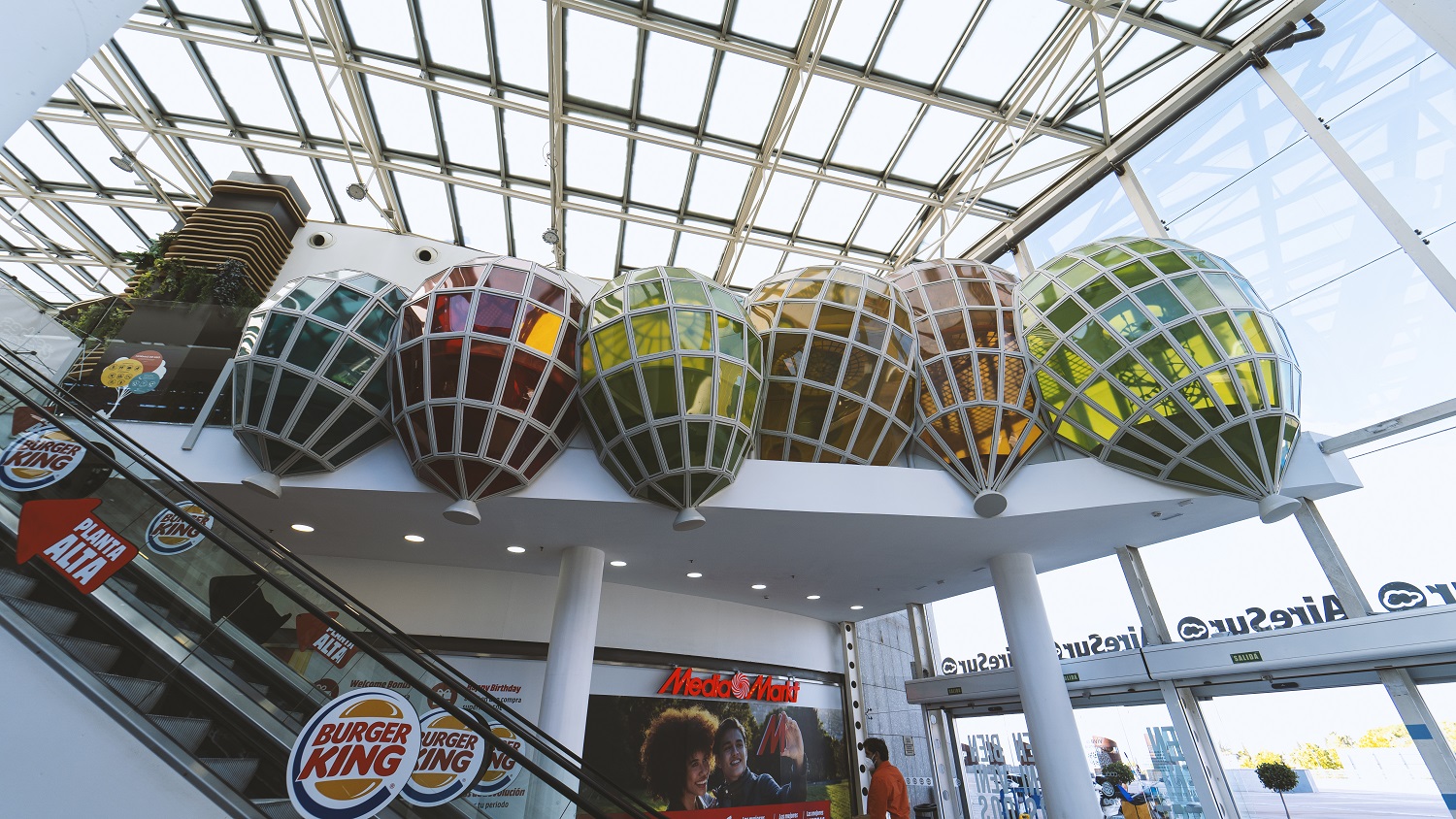 The AireSur shopping mall in Seville, Spain, belonging to CBRE Global Investors, will soon open a new leisure experience for families. The spectacular space, which attracts people's attention even from outside the centre, has been designed by theleisureway, one of the world's leading providers of leisure solutions for commercial, mixed-use and public projects.
Created to enhance the offer of the also renovated food court, they wanted to design the area taking inspiration from the perspective of a kid, as Gastón Gaitán, Founder of theleisureway, says: "Children are highly creative. They don't just imagine and dream while they sleep. They do it constantly, looking at reality with eyes full of imagination. Let's look at the world through those lenses to be able to understand and surprise them." And that's how the concept of this play area was born, closely linked to the name "AireSur", a union of the words "wind" and "south": A set of balloons flying over the sky as if a child had just released them. These are elements that the children associate with fun and good memories. In addition to that, the balloons can be seen from outside the centre, creating a WOW effect and creating a connection with all passersby.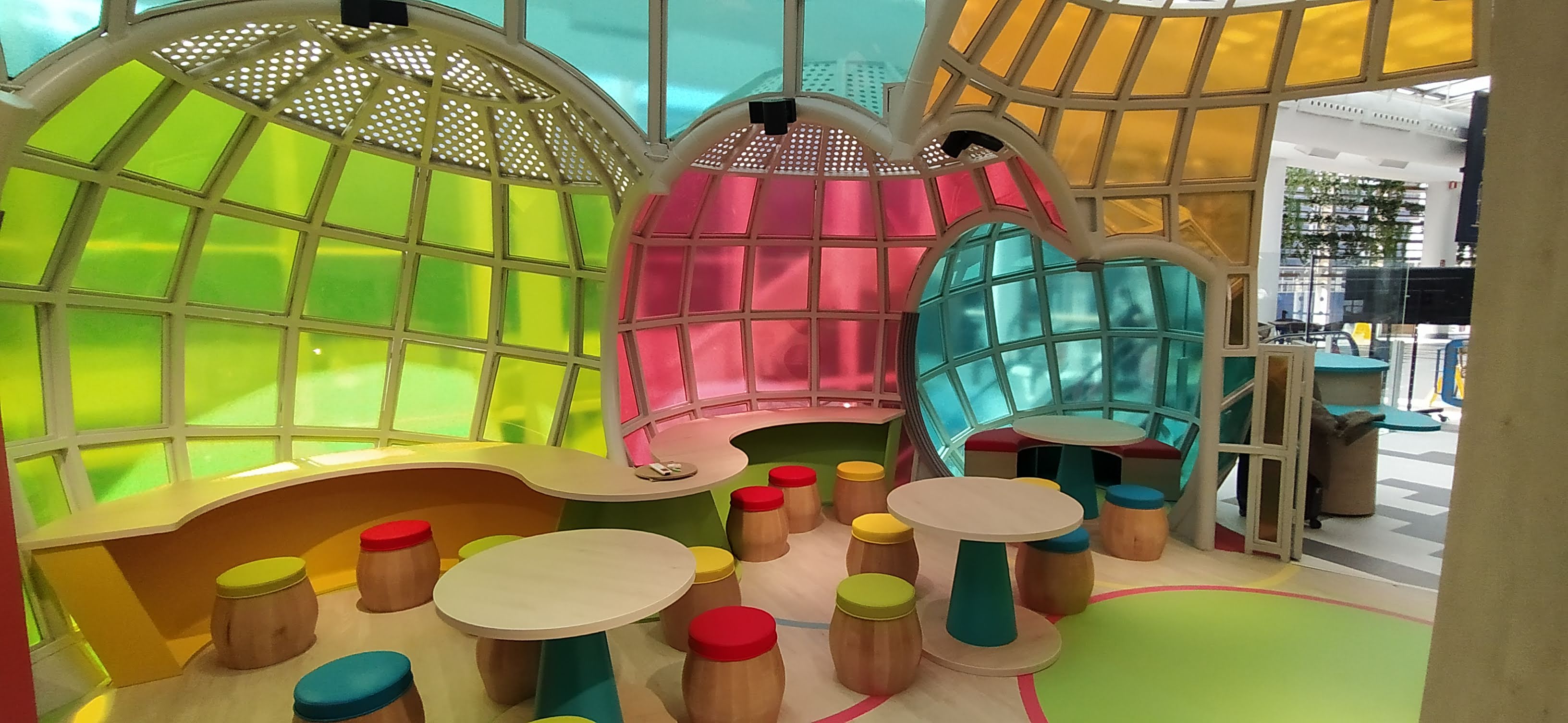 To carry out the intervention, a new space was created out of nowhere, attaching it to the building; a uique installation solution, with numerous limitations at a structural level. "The visual effect is really striking, as the balloons seem to be suspended in the air, something that reinforces the relationship of the new complex with the central building, which is named AireSur and has a cloud as its logo," explains Silvia Pellejero, Project Manager, who reveals that, given the complexity of the project, each balloon had a different structure, "It was necessary to make a pre-assembly in the factory to check the perfect fit for each piece. Afterwards, they were disassembled into small pieces to transport and introduce them through the doors of the center and, finally, it was completely reassembled in the shopping center.".
The interior of the 80 sqm space is distributed over two floors, with areas dedicated to experiences for all tastes, most of them adapted for kids with reduced mobility. It has an arts and crafts area with paintings, puzzles, books and construction games, encouraging creativity and imagination. It also has a large wall with a variety of interactive games and a small amphitheater perfect for activities such as a visit from a storyteller, holding events or simply stopping to rest for a while. To complete the ecosystem, there is a much more active space, with climbing ropes, a foam pit, jumping elements… and even a balloon whose flooring is made with a net of ropes, giving the feeling of flying over the balloons.