2021 will see the birth of monochannel: Harsh Manrao, Founder, figments EXPERIENCE LAB
By Retail4Growth Team | Retail4Growth Team | January 25, 2021
Harsh Manrao, Founder, figments EXPERIENCE LAB shares his experience in 2020 while talking about future investments and trends
What were your biggest retail/business takeaways from 2020?
Retail had to move away from grunge, distressed and weathered materials. Perforations and intricate lattice work and materials that needed higher level of maintenance also became a no-go for retail in general.
In addition to maintaining highest levels of hygiene protocols, it became imperative that stores communicated a feel of hygiene. The communication was pivotal in creating a much needed sense of psychological safety.
This has paved the way for design with clean lines, well-finished materials and light pastels. The above have been employed in a variety of categories to create comforting retail environments during the pandemic.
There has also been a tremendous "reactive" design effort during the pandemic. Fixtures have had to be retrofitted to accommodate physical barriers. Layouts have been modified to provide for social distancing. Interventions were been made for overnight provisioning of sanitization equipment.
There have been insights from remote working in 2020. In the coming year, we want to implement these learnings in order to deliver metric driven design(s).
What are the trends that are expected in 2021?
Minimalism embodies timelessness. It also reinforces hygiene and safety.
We see 'nature inspired minimalism' making a re-emergence for both young and mature brands.
However, 'Less is More' soon becomes 'Less is Bore' in retail. Brands will overcome this by either gravitating towards resilient attribute of nature or projecting hope for a better tomorrow.
Mature brands may break the minimalistic-monotony by adding a touch of nature. So we may see nature inspired elements and leitmotifs finding place in the visual vocabulary and materials employed by these brands.
Younger brands may negate the boredom induced by minimalism with addition of elements like splash of cheerful color(s). Colors that evoke memories of being in the sun, the ocean or rolling meadows.
One can see a glimpse of this trend in 'Ultimate Gray' & 'Illuminating' in the Pantone color(s) for the year 2021.
What are the focus areas of investments in 2021?
At figments EXPERIENCE LAB, we have identified two focus areas for 2021. These are research on up-cycled material and greater push on digitization.
In a way, 2020 has been a good year for us. It has given us the time and bandwidth to establish a Maker-User-Designer (MUD) Lab. We have created our first batch of seed-paper and are working with non-woven fabric. In the coming year, we hope to come up with at least three objects that shall bear the 'handcrafted@figments' tag. This is a paradigm shift for us.
A few years back, we had created two digital portals for improving the process management. There have been a lot of learnings from remote working in 2020. In the coming year, we want to implement these learnings to add more features for a robust and metric driven product.
What are the collaborations planned for 2021?
We are in the process of completing an experience centre for a 75 year young conglomerate. The experience centre became an occasion to collaborate with 30+ artists from around the world. I think going forward the collaborations with these artists will continue. We will be involving some of these in our other projects as well.
What are the expectations from clients in 2021?
I feel the clients have been truly vision-driven through the upheaval caused by the pandemic. We'd like them to keep focusing on the larger vision and scale their enterprise in line with the emerging consumer concerns and aspirations.
What retail design means in 2021?
2021 will see the birth of 'Monochannel'.
Digital and Physical have been two distinct channels for retail. The pandemic has made 'more' people use the digital channel for buying 'more' things. Contrary to what people may think, this may be very good for the physical channel, which is burdened with operational inefficiencies.
Physical retail has inherent qualities like stickiness and customer intimacy. Even a truly digital brand like Amazon values the above association. The digital data, if processed by the brands can reduce inefficiencies and redundancies in the physical retail.
More importantly, it will enable the retailers to create hyper-personal retail experiences for their consumers. Brands like Decathalon have already taken the first stab in this direction.
The mono-channel can potentially be the birth of new-age retail, something that will define the next decade and beyond.
Related Viewpoints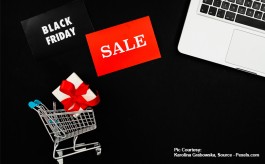 Head - Product & Industry Practice , Altimetrik
'Retail brands will soon recognise that they are awash with data but lack the ability to derive insights'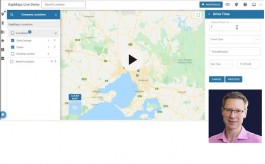 Director - Market Planning, GapMaps
'Successful retailers know that location intelligence is as important as business functions'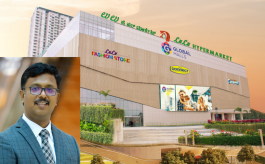 Business Head, Lulu Global Malls
'Malls have to be community spaces for long-term development'