'3D printing technology is today's need'
By Smita Sinha | June 13, 2019
Large format 3D printing technology is no longer a technology of the future, it is today's need, says Sam Patel, MD & CEO, Arrow Digital.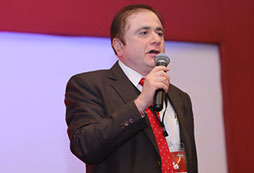 3D printing is conquering the world; many industries like health, construction and architecture, and education have already adopted 3D printing technology for their promotions. To enhance their customer's in-store experience and increase sales, the retail industry is now gradually adopting 3D printing technology. Research show that 3D elements attract more attention and helps the retailers stand out in a cluttered market. Two months ago, Arrow Digital installed the largest, fastest and most advanced large format 3D printer Massivit 3D 1500 at its R&D center in Ahmedabad that can produce high-quality 3D pieces up to 54 inches (137 cm) high. In an interview with Point-of-Purchase, Sam Patel, MD and CEO, Arrow Digital talks about how 3D printing solutions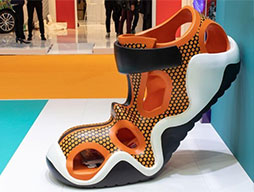 will benefit retailers and how it is going to disrupt the retail industry. Read on…
Why do you think 3D printing is a game changer for the retail sector?
Large format 3D printing is a revolutionary form of manufacturing where solid objects are printed by specialized machines using 3D soft files. This is a disruptive technology that holds the potential to transform our lives in various ways. Retail segment is the most competitive sector demanding something new every day in order to stand out in a clutter of 2D prints. 3D Massivit offers large size 3D prop printing quickly, easily, and at affordable prices for Window display, POP, POS, Signages and Channel Letters and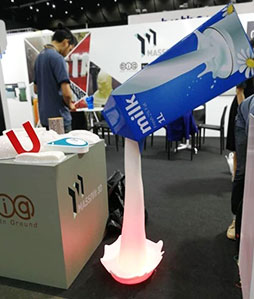 much more.

According to you, how will 3D printing transform or disrupt the retail industry?
We all know about retail apocalypse, yes there are retailers going away from retail segment to online market due to change in customers' buying behavior, but this is giving space to innovative retailers to offer a better store experience to consumers. It is said that 'Bigger is Better' and it is indeed; large size 3D printed products are not only captivating, they also help to enhance in store experience by influencing customers to spend more time in the store with a product and increase spending. 3D printing removes limitations inherent in other printing technologies and gives you unbelievable freedom to exceed the expectations.
How will 3D printing solutions benefit retailers?
3D printed products and props leverage your marketing and advertising campaigns and help get more than the desired results. You can add many creative concepts for indoor and outdoor advertising. Objects printed using large fromat Massivit 3D are lightweight, can be illuminated from inside and hollow which allows retailers/designers to play with several creative ideas. Example; currently Kinetic window displays is the new trend, imagine a mannequin illuminated from inside riding on a bicycle for a sports brand, would it not be more effective than regular displays?
Read the full interview in the June edition of Point-of-Purchase magazine.
Related Viewpoints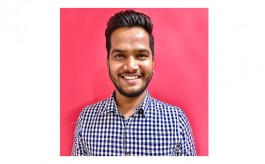 Head- Projects at Universal Sportsbiz Pvt Ltd
"Virtual trial rooms, digital screen and self-checkout kiosks can see change in spends" : Dharmendra Sharma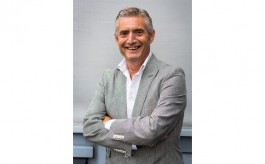 MaRC- Global Development Director for Shop
At a time fraught with uncertainties, where is the global retail industry headed?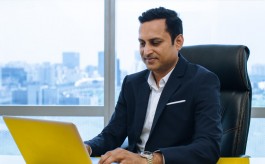 Managing Director, Tupperware India
'The spend in technology will increase' : Deepak Chhabra, Managing Director, Tupperware India