"A good omnichannel strategy will help redefine operations & deal with unforeseen challenges efficiently"
By Retail4Growth Bureau | June 13, 2022
Retail technology company Ace Turtle, a leading player in the omnichannel space with its Unified Commerce Platform, has tied up with many leading brands, helping them improve their product availability and optimize their inventory in an efficient manner. In an interaction with Retail4Growth, Nitin Chhabra, Co-founder & CEO, Ace Turtle, shares his views on why omnichannel is a business imperative today for any retail brand and how brands can best leverage a robust omnichannel platform.
Brick and mortar retail is back post pandemic, and it looks like it's business as usual. What is your observation? How are the SaaS and omnichannel businesses looking today?
The pandemic has had a profound impact on the way consumers shop, forcing retailers to take more of an omnichannel approach and elevate the shopping journey. Due to frequent lockdowns with the physical stores either closed or running at reduced capacity, brands & retailers had to make some quick business decisions to meet their customers' needs. A seamless integration between "online and offline channels" enabling a seamless shopping experience was the need of the hour.
With the pandemic behind us now, the demand for omnichannel has risen. The omnichannel platform helps in digitizing, adapting, and integrating online-offline channel operations to overcome the physical world challenges & to deliver a cohesive and comprehensive experience across different touchpoints driving customer buying behaviour.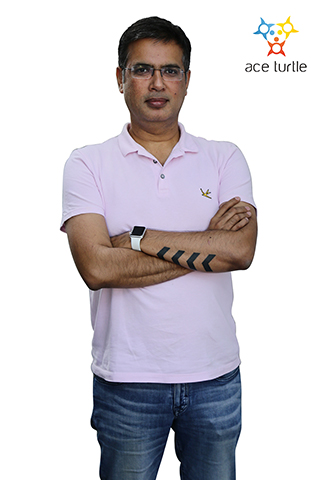 You got into the brand licensing business the previous year. How has it been going? Any new developments there?
We launched the Licensed Brands vertical in 2020 by acquiring long-term licenses of iconic American denim brands Lee & Wrangler for India and select South Asian markets. We provide an end-to-end offering for fashion brands in the Indian market comprising design, local sourcing and retailing. Within a short span of 7 months after acquiring the licenses, we were able to transform the businesses of both Lee & Wrangler using our omnichannel technology capabilities and made the brands profitable. The sales for Lee & Wrangler today are higher than the pre-pandemic period with a positive EBITDA. In 2021, we partnered with Flipkart to set up a JV that will launch Toys "R" Us and Babies "R" Us in India later this year. We will be making a few more announcements later this year.
In the larger context of transforming retail through technology, what are the common and most critical pain points that retailers face today at the front-end level, which technology can help address?
We solve two major problems faced by brands & retailers:
i) Distributed Inventory : One of the biggest challenges brands & retailers face is Distributed Inventory. To get access to more customers, traditionally brands and retailers would open more stores. This essentially meant they had multiple stock points. Since entire inventory and all SKUs cannot be given to every store, assortment planning for each store used to be done based on the past and available data. This would often lead to situations of stock-outs.
Our platform Rubicon through a single-view of inventory moves products from the most optimised stock-points to where the demand is coming from.
ii) Captive Inventory : Traditionally, all channels have been working in silos with each channel having its own captive inventory. For example, warehouse inventory is captive to the website (fulfilling the online orders) whereas the stores inventory is captive to each store and more importantly this captive inventory has an opportunity to sell only through the captive audience of that channel only.
Ace Turtle, with its fully integrated omni-channel platform has helped brands by integrating all their sales channels to provide a single view of inventory as well as order, enabling brands to get orders from any channel (online and offline) and fulfil it from any stock point. The platform helps brands to improve their product availability and optimize their inventory in an efficient manner through multiple demand channels (fulfilling from the same inventory pool), leading to significant rise in sell-through and margins.
Any checklist you can share for the benefit of brands to help them make the right kind of tech investments?
In the post-pandemic world, traditional retailers and brands need to consider how adopting technology can improve the in-store customer experience and provide access to more data on customer preferences and habits. Technology adoption and upgradation are essential not just for digital transformation to improve customer experience at the front end but also to streamline supply chain operations at the back-end. Understanding the customer and supplier needs and choosing the right technology partner is critical to get the desired results.
How challenging is it for you to convince a retail brand on the ROI from their tech investments? What are your other challenges today as a player in this space?
While there has been rising awareness about the adoption of omnichannel in retail, the on-ground penetration in India is still low. India is a large market where customers are spread across the length and breadth of the country. The larger cities have enough customers to support the opening of stores. But there are many smaller towns with small pockets of customers that are not large enough to sustain the opening of a store. However, they can always be reached online. In fact, a lot of these towns are closer to the larger cities and through omni-channel fulfillment can be serviced from the stores in these cities. On the other hand, the lines between online and offline have blurred greatly and this has got accelerated due to Covid. The stores now need to be omnichannel ready to support this.
Being the market leader in the omnichannel technology space for brands and retailers, we have built a strong demand for our offerings. We have 75 clients in the SaaS business currently across India and UAE. We follow a performance-based model where payback period for the clients is less than a year.
At an organization level, just like most other technology companies in India, the biggest challenge for us is hiring technology talent with the required skill sets and a startup mindset.
Do you have any new plans in the pipeline?
The pandemic has given a major boost to our business. Overall, our business grew 20 times in the last 3 years. The SaaS business has grown three-fold during the same period. The clients on the SaaS side are mainly in the lifestyle category comprising consumer durables, fashion and home. On the Licensed Brands side, we have a strong pipeline and will make two new announcements soon.
Related Viewpoints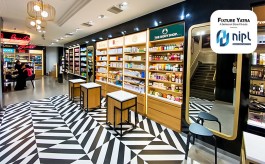 Director, Kathiawar Stores
'Planning is critical in successful execution of store solutions like fixtures'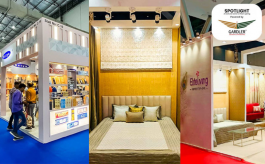 Founder, AP Designs
'Lighting an exhibition stall is much more challenging'