'Adapting to tech advancements is imperative for competitive edge'
By Retail4Growth Bureau | September 17, 2021
Founded in 1931, Smollan as a retail solutions company has marked a presence in over 8 lakhs retail outlets globally and engaged with over 8M shoppers each year. Over the years, they have worked with several brands across the FMCG, pharmacy, grocery, health & beauty, beverages and consumer electronics sectors, amongst others. Smollan commenced their India operations in 2008 with around 1000 people in Modern Trade. Amit Srivastava, CEO & CFO, Smollan India, shares with Retail4Growth some of his insights and observation regarding the dynamics of the retail market in India.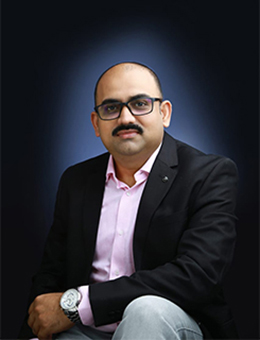 Could you tell us more about the work you do in the retail space? What's your client profile?
Smollan, a leading global commerce solutions company servicing brands and retailers in 60 countries, exists and works at the pivot point where retailer, brand owner and shopper intersect. Smollan operates within and beyond the retail ecosystem with the purpose of transforming lives and creating space for growth for brands and people, helping clients achieve faster and scalable growth through planning, executing, measuring and reporting on all aspects of commerce.
As strategic partners to brand owners and retailers, Smollan aims to deliver accelerated growth through field sales, retail execution, assisted-selling & activation, shopper experience, technology and innovation by increasing reach, driving distribution, availability & visibility, enhancing efficiencies, and delivering superior shopper experiences while managing technology-enabled operations across emerging and developed markets.
Smollan delivers marketing solutions with a profound understanding of how to influence the shopper's brand choice through effective brand education and exceptional experiences that drive awareness, sales and repeat purchases.
Smollan commenced their India operations in 2008 with around 1000 people in Modern Trade. Demonstrating explosive growth over the last twenty years, Smollan stands at over 26,000 people today, fuelling growth for leading as well as niche brands in retail and technology in general and modern retail and in B2B, B2C and ecommerce spaces by providing brilliant go-to-market, field sales, retail execution, activation & shopper & technology leadership across an extensive range of categories: Laundry, Personal care, Health & Beauty, Foods & Beverages, Oral care, Lubricants etc.
Could you explain the ROI for clients from your business model?
Our business model is focused on delivering growth and business KPIs to our clients through strategic partnerships with them. We specialize in creating leading solutions for client brands through brilliant execution and cutting edge data and technology, leading large teams across channels and formats in the retail commence & marketing landscape to deliver profitable and sustainable growth for our clients in field sales and retail execution, in-store activation and shopper experience, and data and technology.
How does the retail collaboration with a client work? Could you take us through the process?
Each client is diverse, and the process varies as per their requirements. Our approach is focused on co-creating solutions with our clients, based on client goals, needs, key problem areas and highly specific, strategic inputs from both teams.
How does it work in an omnichannel platform?
The retail market in India has always been huge. Within the e-commerce horizon, there has been an active growth in many niche sectors into mainstream markets, i.e. agri-commerce, health-commerce, the rising popularity of Kirana-tech and retail-tech and expansion of brick and mortar retail brands in food & beverage segments to food-tech. One of the most important aspects of omnichannel retail is to achieve an engaging and attentive customer experience across physical and digital elements. Adapting to technological advancements with changing times is imperative to integrate operations and shopper engagement and hence, maintain a competitive edge in the market.
Given the mood currently, post 2nd wave, what kind of demand pattern do you see among your retail clients for such solutions?
That many of our services are essential in nature and are driven by cutting edge technology, has helped clients to sustain and indeed deliver growth during even in the pandemic scenario. Our deep experience in the retail commerce space, shopper experience and our data and technology prowess has allowed us to innovate across business models and technology for enhancing service delivery and deliver superior results for client brands in the areas of retail sales and execution, demand generation, shopper marketing/experience and digital commerce.
As a player in the retail solutions space, what are your biggest challenges today?
We are market leaders worldwide in retail commerce and technology and are known to set benchmarks for our competitors across the value chain. Our biggest challenge, and also, we believe, biggest strength, is to be able to develop and grow the capability to continuously innovate to stay ahead of the game
What do you think will be the triggers for more and more retail brands to collaborate and adopt such solutions in the retail space?
Retail in its physical form will also continue to grow and flourish, aided by development and implementation of technology, innovations and through newer business models and shopper preferences.
Organisations of the future need to continuously innovate on delivering efficiently and effectively for their target audience. Partnerships between client brands and Smollan would unlock our deep expertise in retail and technology across sectors and categories to enable clients to attain profitable and sustainable growth through enhanced delivery and leadership throughout the retail value chain.
What's your projection for the Indian retail market post Covid?
The shift to digital has been swift and dramatic, and will continue to be so. Retail in its physical form will also continue to grow and flourish, aided by development and implementation of technology, innovations and through newer business models and shopper preferences.
Related Viewpoints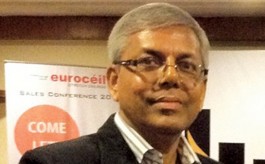 Managing Director, Euroceil
'Innovation is our hallmark'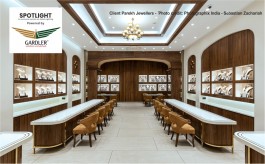 Principal Designer, Shravan Design Company
'Lighting impacts how merchandise is presented to customers'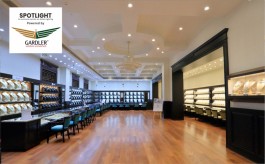 Head Designer, Ahanas Design For Space
'We look for sound technical knowledge in our lighting partners'