An exchange offer is a great way to engage consumers: Somprabh Singh
By Reena Mehta | February 17, 2014
Interview with Head-- marketing, Titan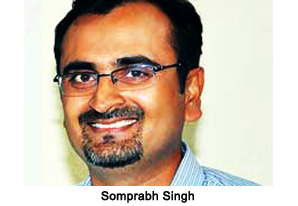 What has been the most interesting sales promotion you have engineered so far?
Our experience with Titan Exchange Offer has been very encouraging. So much so that we have been doing the promotion since 2004. The offer was conceptualised from the insight that Indians love to preserve things for a long time in hope of getting some value for it someday. Watches, in particular, have always been preserved nicely in cupboards for decades even if not working. The Titan Exchange Offer gives them a great opportunity to get some value for their old watches. The concept is very simple, any consumer who brings an old watch of any brand in any condition is eligible to get a 20 per cent discount on a new Titan watch (the offer is valid on select watches only).

Who did you primarily target with it: New or existing customers or both?
For this activity, we are targeting both new and existing consumers as we accept old watches of any brand. This offer also allows customers to exchange watches in any condition, which is a definite crowd-pleaser.

What kind of promotion was it? How was it designed?
We did this offer for the first time in 2004. At that time it was a revolution in the way brands were doing promotion. We realised that consumers liked this offer because they felt they were earning that 20 per cent discount. It was not just bargaining. We launched the exchange offer because it was different from what other brands were offering.
There is an element of engagement with the consumer as the consumer is giving away old stuff for which she would not have got any value otherwise. In addition, we are also bringing happiness to the underprivileged with this initiative. Select watches that can be refurbished are used for charity.
We didn't do this promotion in 2006 and 2013. However, because of popular demand we have come back with this one-of-a kind offer.
What are the challenges in pulling off this sort of an offer?
The challenge is to be able to communicate an offer when there is so much clutter in the market and every brand is screaming 'sale sale sale'. We usually did this offer in July-August period. This year, we are doing it over January-February. Most brands are on sale during these periods. In order to be heard, we thought of doing something unique, which would pull consumers to our stores. The Exchange Offer was the solution. The other challenge was communicating this offer to consumers. Having a right media mix is very important because we have been offering this since 2004. Exciting consumers every time is a challenge.

Please elaborate on the media plan.
Media consumption has changed over the years. So having the right mix is important. This time we did not use television. Our lead medium is outdoor, supported by print, radio and in-store elements. This is across all major cities and towns in the country. It is important to focus on a medium that helps in reaching out to consumers more effectively. Interaction with consumers and feedback is important. We used radio extensively as we believe consumers are getting hooked on to it. The promotion is also available on our own website titan.co.in. We have partnership with major e-commerce sites such as Flipkart, Jabong, Myntra, Watchkart. However, it is difficult to run an exchange offer online; so right now we are offering flat 20 per cent discount on online portals.
We are working out the mechanics to do this online as well. The way e-commerce companies are growing, I believe it is only a matter of time before we are able to do it online. We also used social media in the past for the promotion. Earlier we offered 5 per cent extra discount to Facebook fans. However, we are no longer doing it. Facebook has to be used as medium where you interact with consumers. It should not become a channel where you give away offers.
What is its direct and measurable impact on sales during this campaign?
Our retail sales almost double compare to the pre-scheme period. During any offer, a brand's preference score goes up. Consumers prefer a brand over others if the offering is interesting. During the offer period, our most preferred brand score jumped by 4 to 5 per cent. As a market leader, our preference score is in the range of 65-66 per cent. During the offer, it touches 70 per cent.
Was there any middle ground struck between tactics and strategy?
Tactically, as an activity the exchange offer helps to bring in more footfalls whereas strategically it promotes multiple purchase and ownership of watches.
Will it be relevant in the future?
As long as there are old watches on the wrists of our consumers and in their cupboards, the Titan Exchange Offer will be relevant.
Don't sales promotions incur high long term costs for the company?
Promotions are the easiest way to boost sales. Margins always suffer during promotions. But everyone has to do a cost-benefit analysis when doing a sales promotion to make sure that the cost of sales is not very high. If done in an interesting manner, they certainly don't have any adverse consequences.
In fact, there is no impact of promotions on a brand's image; rather they give a boost to a brands most preferred score.
Related Viewpoints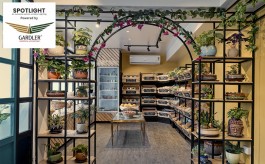 Founder & Principal Architect, Studio Noya
'Making the product visible in today's retail environment means making the most of light'