'Any tech solution has to be linked to the business objectives'
By Smita Sinha | October 10, 2019
SprintAI, started in 2018, offers AI driven tools to brands and retailers to help them take decisions around the entire planning & buying, merchandising & inventory management and fulfilment processes and functions of the business. In an interaction with Retail4Growth, Anurag Bhatt and Sharad Lahoti, Co-founders of SprintAI, shares the company's journey and the market dynamics.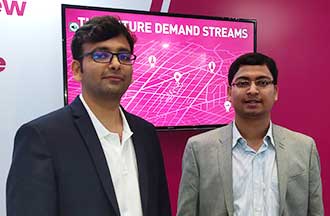 SprintAI, Bangalore-based B2B tech start-up that offers AI driven tools to brands and retailers, is building a state-of-the-art AI platform which acts as the intelligence layer on top of the in-house ERP & other planning systems of the brands and helps them take more accurate decisions at a very high frequency. In a recent interaction with Retail4Growth, Anurag Bhatt and Sharad Lahoti, Co-founders of SprintAI on the sideline of the India Retail Forum talks about how they are different from other tech companies and the challenges they face in the retail space
Can you first tell us about SprintAI and what led to its founding? What was the objective behind it and about specific market observations that drove it?
SprintAI is an artificial intelligence-based platform for merchandising and inventory planning in retail. We specifically focus on lifestyle retail. All the three co-founders Ankit Jain, Anurag Bhatt and Sharad Lahoti are batchmates and friends from IIT Kanpur 2008 batch. We have worked with ecommerce companies in the past. Ankit was with Amazon, Sharad was with Grofers and Anurag was with Flipkart. Having had experience with ecommerce companies in using data to improve operational profitability and improving customer experience, we thought of applying the same logic to help big brands and retailers use machine learning and AI-based technologies to improve their profitability and customer experience across their online and offline platform.
There are a lot of tech start-ups coming into the retail space. How are you different from them? What is your USP?
What makes us different is that we are tackling the problems which are core to the business. We are a product start-up and we are building an AI-based product which is not something done before in India.
The key thing we are looking at is the optimisation on the backend side, which is often overlooked. We have identified the specific challenges that businesses face today and we have approached it from the customer perspective and built a platform that can help to improve the customer experience. We let our clients first try out our tools on a pilot basis to allow them to study the proof of the value and then we move to a long-term contract, pricing etc. We are very razor sharp in our focus, focusing only on lifestyle brands. We do not offer regular workflow tech solutions. Ours are completely AI driven solutions.
How does the platform work?
We plug our solution to the client dataset and also look at the external data points, like whether any seasonality or festival is happening. Then we take that into account and we crunch the data and give recommendation to the brands to execute. It's a prescriptive analytics platform.
Basically there are two parts involved in the solution – one part is to provide overall benefit to the business. And the second part is to help the users.
Read the full interview in October 2019 Edition of Point-of-Purchase.
For more updates, subscribe to retail4growth newsletter - Click here
Related Viewpoints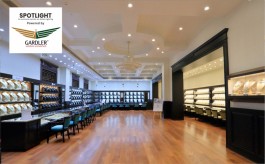 Head Designer, Ahanas Design For Space
'We look for sound technical knowledge in our lighting partners'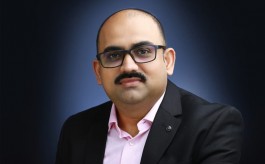 CEO & CFO, Smollan India
'Adapting to tech advancements is imperative for competitive edge'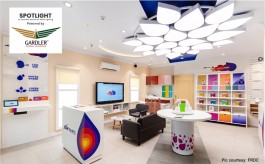 Managing Director, FRDC
'Prefer lighting partners who invest in their own products': Sanjay Agarwal, Architect & Store Designer