As Indians, we are not respected as much as foreigners are by the govt: Kishore Biyani
By Karan Choudhury & Alnoor Peermohamed|Business Standard | January 09, 2014
The government of the day takes foreign companies much more seriously than domestic groups, according to Future Group CEO Kishore Biyani. In a conversation with Nivedita Mookerji and Anusha Soni, Biyani says Indian retailers are doing a good job but the government does not have much respect for them.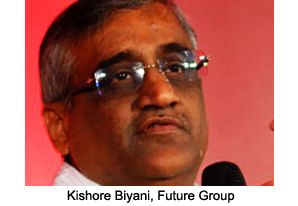 You had expected a revival in 2013. Are you disappointed?
In retail, we never felt the pain as much despite strong headwinds. But we are facing other challenges. For instance, there are regulations on imports. India is going through a transition phase and we believe this will also pass.

You have said Future is not looking for foreign direct investment (FDI) in retail. Even so, does Tesco getting a go-ahead from the government change things for you? After all, the UK retailer has passed the test of greenfield vs brownfield issue...

Indian retailers are doing a reasonably good job. But I think as Indians, we are not respected as much as the foreigners are (by the government), except for the states which are taking interest. I have been seeking time from the government of India. But you never get time. We like foreigners, we like white skin. Everybody is looking at an event -- when will we sign with somebody.

You were in talks with French retailer Carrefour earlier. Will you engage with them again if there's an opportunity?

It's a journey, it keeps on happening. We are in a very comfortable position now and opportunity will come by. It's a good sign that Tesco has passed the brownfield test. But these approvals would be more dependent from case to case. I hope we were white-skinned. As I have said before, our company is not a bride, we are a bridegroom and there are no proposals.

You said FDI should come in a calibrated manner. Do you still say that?

Well, FDI is not coming at all. If you look at the FDI challenge in single-brand and multi-brand, the real hurdle is in the terminology. There is no such thing as multi-brand, single-brand and cash-and-carry anywhere else in the world. Internationally, retail is always looked at as hypermarkets, supermarkets, convenience store, departmental store, etc. That is the terminology. India has created its own terminology that has resulted in the challenge. Here, if another label is sold in single-brand stores, it creates hell of a trouble.

What about a policy allowing FDI in e-commerce, something the government is working on?

E-commerce has again become a mess. Any e-commerce company is only running on foreign money. There is not a single company in that space running through Indian money.

What should be done now?

We must revive sentiments. We are in an interesting phase witnessing churn all around.

Are you also referring to the political churn? What are your views on the party that's making waves - the Aam Aadmi Party?

As a society, we are witnessing churn like never before. This (AAP's coming to power in Delhi) is what we call a participating democracy, and I'm reminded of a movie called 'Lincoln'. I hope the worst is behind us.

Are you planning a second book?

I can't say. You are compelled to write a book sometimes after jhatkas (shocks) in life.

Who would you call your biggest competition? Reliance?

I don't look at competition like that. We need more players to create demand.

Do you have any plans of exit?

Why should I exit? Also, when we have exited a certain space, we have again entered with some acquisition or the other. We are again looking at acquisitions in the fashion space in the northern and southern parts of the country.
Do you still want to monetise any of your non-core assets? Do you still have non-core?

As for monetising, I have no attachment to anything. If I get good money, I will sell. If I get Rs 1,000 crore for Foodhall, I will monetise it. (Laughs). Yes, there's plenty of non-core left.

What is the broad outlook?

We are feeling good. We have just launched one of the best stores in Kolkata and then Foodhall in Gurgaon.

You are getting 300 million customers a year. Do you have any target customer number? Also, what's the increase in average spend that you are witnessing?

The increase in spend is in the range of 18 to 20 per cent. But we don't have any target customer number in mind.

Are you planning anything revolutionary in retail?

Big Bazaar Direct (a cross between e-commerce and door-to-door sales launched recently) will be the most revolutionary thing. It will change the game every which way.
Related Viewpoints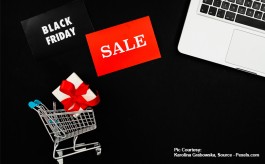 Head - Product & Industry Practice , Altimetrik
'Retail brands will soon recognise that they are awash with data but lack the ability to derive insights'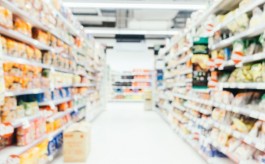 Chief Executive Officer, APAC, Denave
'Increasing operational costs are driving renewed focus on merchandising assortment'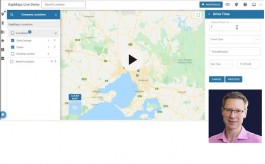 Director - Market Planning, GapMaps
'Successful retailers know that location intelligence is as important as business functions'