Be More – A family legacy in apparel retail
By Reena Mehta | September 07, 2018
Rooted in humble beginnings, Be More, a brand of Bhagwandas and Co, is a retail empire growing strong at 15% annually. The brand is poised to be a one-stop for fashion apparels in the years to come. Retail Yatra unveils this success story in its Surat journey.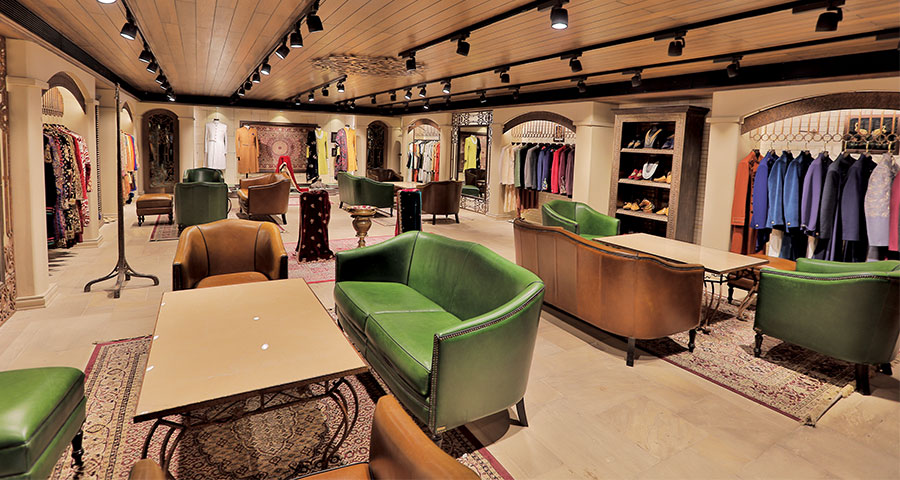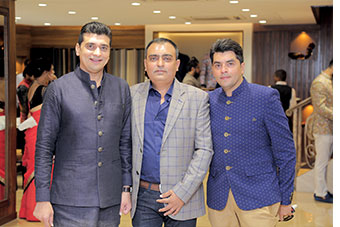 When the relentless Gujarati business acumen, passion, grit and gumption come together, the result is a retail empire of more than 50,000 sq ft (Rs 100 crore) and growing strong at 15% every year. Be More, a brand of Bhagwandas and Co, is indeed the success story. Ruling the apparel retail front of Surat, Be More is rooted a humble beginning. In the year 1979, Mr Bhagwandas a science professor teaching in a college found an anchor in his wife's advice, to quit teaching and begin a business. Thus he started small in a little room of his house, a garment business. By the year 1981, he started another company called Bhagwandas Lalubhai, which was a wholesale company that dealt in Tata Fabrics and fabrics from Arvind Group. This business worked well for him especially in school uniform, dress materials and bedsheets category. The success led Mr Bhagwandas to start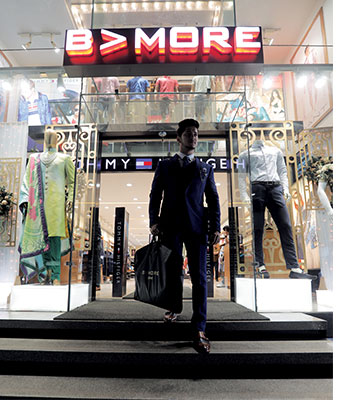 a store in Lalgate area called Bhagwandas and Company. The business became a family legacy, as Mr Bhagwandas' sons joined and expanded it and added three more stores to the family. And then came the current generation, the third generation – the grandsons.
Vijay N Chaliawala, Ketan N Chaliawala, Jatin K Chaliawala, after having completed their studies in the year 2000, the trio joined the family business in the year 2001 and to the already existing business added the readymade garment dimension. They sought inspiration from the leading retail store brands then the first being Shopper Stop, Andheri Mumbai store and EBOs like Louis Phillipe, Madura Garments. They translated this inspiration into a flourishing business. They acquired an adjoining building and started a full-fledged retail store dealing in readymade garments. And this start coincided with the entry of leading international brands into India and their aggressive approach for tier-1 & 2 cities. Be More had already collaborated with every leading national brand and soon they began their talks with Levis and Dockers who had just launched in India. The store was designed by Vishal Kheradia. Some of the international brands who visited the store liked it and
the deal was sealed.
Ever since then the journey and the growth trajectory for Be More has been exciting. Since the year 2001 every two years they have added a new store to their retail empire.
When brands like Tommy Hilfiger, Nautica, Gant came into India and chose to enter tier 2 cities Be More took a leap and chose to collaborate with them. Across India Be More ranks 6th as a Tommy Hilfiger retail partner and as for Calvin Klein Shop-in-Shop it ranks 1st. Collaboration with Kora and stating a designer boutique called Kajal's Couture are some of its other business milestones.
The next destination - Be More is headed to start a 25,000 sq ft store in the next three years i.e. by 2020-2021, which will be a one-stop for every fashion apparel need. It will house every international brand and national brand.

Related Viewpoints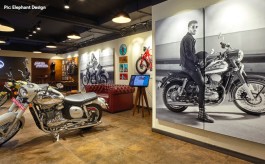 Co-Founder & Director, Elephant Design
'Designers have to take responsibility of making the store meet business objectives'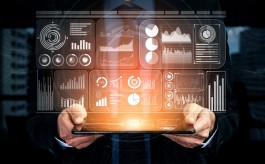 Angel Investor & Business Strategist
'Marketers need to stitch the missing link between data and business value'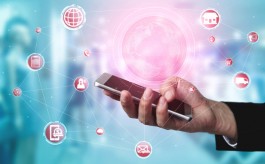 CEO, Ace Turtle
How omnichannel empowers brands in troubled times