'Beautiful India' & the aspirational Indian...
By Fairy Dharawat | May 02, 2014
Retail giant Big Bazaar from the Future Group recently kicked off an integrated Rs 100-crore-plus retail campaign, which is all about'Making India Beautiful' . Sandip Tarkas, President, Customer Strategy, Future Group, speaks to Point of Purchase about this mammoth campaign, the aspirational Indian shopper and a lot more. Read on...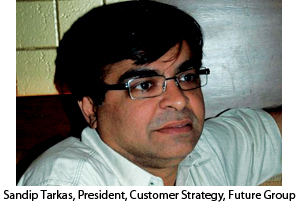 Shopper Insights behind 'Making India Beautiful'
We started Big Bazaar when people were just getting used to the idea of modern retail. We wanted to bring to the growing aspirational class, brands and products which were previously available only to the rich . When we started, there were apprehensions about sustaining a big store, but we were able to tap the aspirational Indians and give them what they wanted in the form of our campaign - 'Isse Sasta Aur Kahan?'. Thus we took a stance of creating a campaign which was about democratising consumption.
We then realised that India was changing and that it was getting aspirational. Shoppers were already used to our campaign 'Isse Sasta Aur Kaha' which stayed with us for a good nine years. So we now wanted to talk about what we do and what it does to people and what we do is to 'Make India Beautiful'. We wanted to capture the passion with which we sell and translate it into a retail campaign. We are collaborating with category leader brands and inviting them to participate in creating and building a beautiful India.
Big Bazaar has 150,000 SKUs and for an average customer, 15-30 items go into the basket. There is a huge potential and we asked ourselves, 'What if we can increase the customer's basket from 30 to 40?' We then arrived at the idea of taking one category at a time and mounting it into a large campaign and thus came up with the 'Making India Beautiful' campaign.
'Making India Beautiful' is going to be mass campaign as Big Bazaar markets to a large Indian market. So as our target market is huge, so will be our campaign.
Investment & Future
'Making India beautiful' is a Rs 100 crore plus campaign. There are lot of brands with whom we need to and partner. Since we have just started, there is a lot to look forward to and the potential is huge. Going forward, there will be more brands joining in as we plan to create a story together, which will give us an edge. It is only going to get bigger and better.
Target Market
The first campaign about the linen shirts targets slightly mature men who are over 25 years , while our second campaign is about familes including men and women in the age group of 30 plus years. The other targets youth in the age group of 18 plus years. So every campaign for every category caters to every TG.
When Big Bazaar started, shoppers were not as evolved as they are today, hence it is important to listen to them before delivering. They know and understand what they want. There are lot of people who are exposed to what the world is attuned to and they are aware and well connected with the world. The idea is to cater to them.
Response

The response has been phenomenal; the first two categories which we promoted have seen an increase in the offtake. This is a 52-week campaign and every week there is a new campaign coming.
E-commerce

The fact is that despite all the noise about e-commerce, if you look at even a market like the US, the share of e-commerce is only 8%, the rest is brick and mortar. There is lot which can be done at retail which is already happening.
Rural Market
The biggest problem with rural market is the ability to reach and it is a lot more than a communication challenge. We have a rural chain called Aadhar. But the fact is that the volumes remain so small in rural markets, that you can't go there to target the shoppers. It's a lot easier to make them come to big cities.
What's Next
We want to create an integrated supply chain with a pick-up station. So you can order online and pick it up from this station at a particular location. In the case of families where both the husband and the wife work, they can just visit the pick-up station and go home. This model, though sounds easy, is quite complex. But we are hoping to see it work . Walmart has been able to achieve it.
Related Viewpoints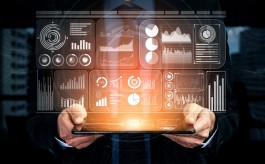 Angel Investor & Business Strategist
'Marketers need to stitch the missing link between data and business value'