Big Bazaar Direct: Where direct selling meets e-commerce
By Fairy Dharawat | October 10, 2013
Future Group brand Big Bazaar, recently launched a new venture, the Big Bazaar Direct, a combination of e commerce and direct selling through the franchisee model, with a vision to tap 1 lakh franchisees. As Point of Purchase speaks to Sandip Tarkas, President (Customer Strategy) at Future Group, it emerges that the Indian market scenario is gearing up for some major changes with the introduction of this unique format.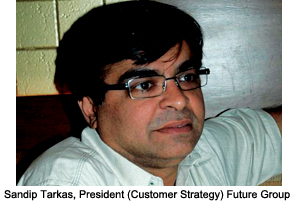 The new venture by Big Bazaar called Big Bazaar Direct launched in Nagpur first, uses a tablet based e-commerce backend wherein the retailer will reportedly offer deals on a tablet interface to a franchisee from which customers can choose items. The buyer can make a payment to the franchisee once a message is sent to him or her on the phone confirming the order after which the company assures delivery in 3-7 days. The franchisees can earn a cut from each order and will have to make a Rs 3 lakh investment to get the shop running. In a conversation with Point Of purchase, Sandip Tarkas, President (Customer Strategy) at Future Group gives an insight into the'what' and'how' of it and what the venture implies for the retail giant and for Indian retailing in general.
What was the market indication that spurred this idea?
Big Bazaar as a brand has reached more than 25 % of Indians. Studies we have done show that about 12-15% of people in India including those in the rural population visit Big Bazaar store at least once. This is a staggering number and yet it is only 12-15% of the people. If you want to reach the next 25% this is probably ideal. This idea is to help people overcome the inertia that they have while visiting the store due to various reason like traffic etc. As the saying goes ,'If Mohammad cannot come to the mountain, the mountain must come to Mohammad.' That's how we came up with the idea, it's basically an assistant digital model.
So can you tell us a little about the franchisee model in this?
There is a non refundable fee of Rs 3 lakh which is has to be paid, one lakh is the deposit to be paid and one lakh is for the stock. They can probably do business of Rs 40-50 lakhs upwards in one year.

How do you handle the back-end?

We have set up a very ultra modern supply chain facility in our Nagpur warehouse . It's fully automated, so getting the orders and processing is handled by this office and dispatching of goods and ensuring customer satisfaction will be carried out in the Nagpur office.
What is the process of picking up the candidate for the franchise?
There is a selection process where candidates need to apply and pay Rs, 1000. They can apply online or offline from one of our seminars. Once applied, there will be a process which you have to go through including an interview and a short listing procedure. Once selected the candidates will be given training in terms of collaterals which they have to put up. We will help them in the set up and in whichever way we can. It is a very careful process to choose the right person for the franchise modal as the franchisee is the almost face of the company, so we don't want to select the wrong kind of people. We need people who have capabilities along with a hunger to do better. They should also have the financial stature as well to handle.

What has been the response from your trial run in Maharashtra and where do you plan to expand?
There has been fantastic response and a great learning experience as well, in terms of customer connect and number of people willing to participate in something like this. The learning which we had is that we have currently 12 new products on this platform and people are asking for more. The software which we started with had a few issues, so we worked on it and overcame it and came up with a test launch.
What kind of shoppers are you planning to connect with Big Bazaar Direct?
Anybody who consumes anything is a customer; so it literally includes everybody. Like I said, we are targeting to reach 25% of the population which, means pretty much everyone. We are looking for people who are time starved.
Any specific reason you planned on deciding the location as Nagpur?
In the Nagpur area we have a reasonable understanding and reasonable strength, so it's a good place for us. We can study the behavior of people in the Nagpur city and then look at beyond Nagpur.
What kind of value additions is the shopper getting through this format?
They get the comfort of shopping from their home and they don't have to visit to have their shopping delivered to them. Plus here are best possible deals offered. Shoppers in fact have many advantages through Big Bazaar Direct.
What kind of challenges did you face and how did work around them?
There were a few issues like creating an application, and in setting up the supply chain, but these are part of every start up. We just kept moving forward and correcting any issue we faced.
How do you plan to market Big Bazaar Direct and what is your investment?
We just started the journey. Over the next 6-8 months we will be all over India; right now we are focusing on a few markets, though we have advertised nationally. We are opening up the markets and also gearing up for the supply chain as we get confident to deliver the stuff.
What kind of expectation do you have from this venture? And how do you plan to achieve them?
The vision from Mr. Biyani is that we will get one lakh franchisees through this program, with each being a Rs 40 lakh business per year, which will amount to Rs 40,000 crores, so that is a really huge vision to have and that is what we are looking at.

Are you looking at a new positioning for Big Bazaar through this venture?
We don't know yet and these are baby steps for us. When we started with Big Bazaar also we were thinking big. We have high expectations from this product and god willing, if we are able to reach the expectations then the situation of the company will be very good.
How do you think the Indian market will respond to this innovative format?
We are hoping for the best. We are currently in a market where one on one selling in India is used to it. As a people, we expect someone to tend to us and as a country we are very service oriented.
Is this going to be the next big step in modern retailing in India- combining online and offline concept through a franchisee modal?
Yes, I can assuredly say this is probably one of the biggest ideas that we have come up with and this has the potential to overtake what we do today and the potential is very high.
This is a very exciting journey as something like this has never been done and we are on a path of doing something truly path breaking. It is very exciting to be part of this project we are looking forward towards a great response from the market and hoping that in doing so we will transform the Indian market and leave it a better place than when we found it.
Related Viewpoints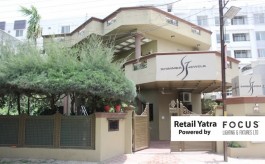 Shimmer Jewels
'Central India is a market with lot of potential'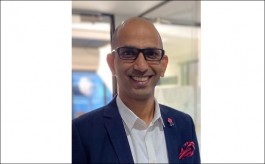 Director - Retail , Forevermark
'Need of the hour: Stick to basics, adapt to new technology'