Bisleri: Making One Connect, One Water!
By Nabamita Chatterjee | February 28, 2018
Bisleri, the name which is synonymous with India's mineral water became a household name since many decades. Being the largest mineral water brand in the country it has pioneered the concept of safe drinking water. Anjana Ghosh, Director of Marketing and Business Development at Bisleri International Pvt. Ltd. chats up with Nabamita Chatterjee of Point-of-Purchase to know more about their retailing strategy and how Bisleri as a brand is promoting 'One Nation One Water' message at the store.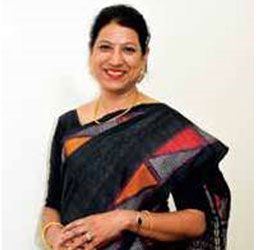 Recently Bisleri as a mineral water has been highly promoting the message of "one nation, one water", please elaborate on that?
Bisleri, as a brand when we look at it has a strong reputation and it has been built upon creating a valuable relationship with our customers especially in last 20 years through robust communication. Further while conceptualizing this campaign we thought that it is through the mother tongue that we can establish a strong emotional connect. We are getting a great response from the customers and the sales is also growing at a very fast pace at the stores.
As the mineral water category is growing at a fast pace and with new players entering the arena, how have you as a brand changed your approach towards capturing attention of TG at the store (in-store branding) and convert into sales?
This mineral water category is around 12,000 crore industry and it is growing at a speed of around 20-25%. Bisleri being a mass brand each retailer in this segment sells Bisleri.
If we analyse the purchase pattern of customers, earlier it used to be an impulse purchase but now people are getting more aware about safe drinking water. Thus while creating the in-store communication we know that the whole category is going to get consumed by informed buyers who are health conscious.
What are the most important instore communication materials and POSM displays/ formats you use for the mineral water category in retail?
We have been using nice carton displays, dealer boards, and bottle display units, danglers and posters in the general trade. Though in General Trade as the display area is shrinking day by day it is becoming a great challenge for our trade team to create innovations.
How do you plan for pop items in your exclusive outlets?
We have about 200 exclusive Bisleri shops and they are mostly in the interiors of tier II and III cities. Here the focus is to reach with the product where our customers cannot get it very easily.
Every player in this category is playing the 'health card' to entice shopper, what according to you are the major elements in instore communication that have worked for your brand?
In our country there are numerous other brands available in this category, thus it is very important to display your product well and brand it well. To put across the message that this is safe and pure the packaging process plays a very integral role.
For a country like India which is so huge and with large population we try to educate our customers and in this way trying to change the perception of the customers.
What is your message to the retail solution providers?
We have a lot of branding opportunities but we are finding difficulty and limitations as it seems that the solution providers are still stuck with the age old back lit and non-lit items. We are open to all different sorts of innovations and something which will attract the shoppers at a go.
Related Viewpoints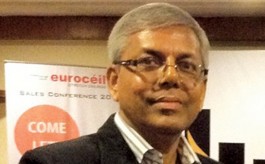 Managing Director, Euroceil
'Innovation is our hallmark'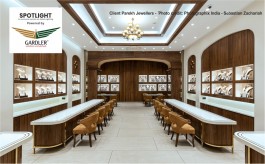 Principal Designer, Shravan Design Company
'Lighting impacts how merchandise is presented to customers'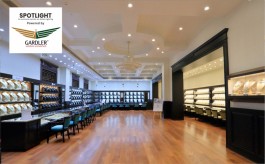 Head Designer, Ahanas Design For Space
'We look for sound technical knowledge in our lighting partners'