Brand loyalty at a premium in online sales
October 08, 2014
While mega sale events have flagged off the festive season online, the fickle, bargain-hunting shopper might spell doom for the less-prepared portal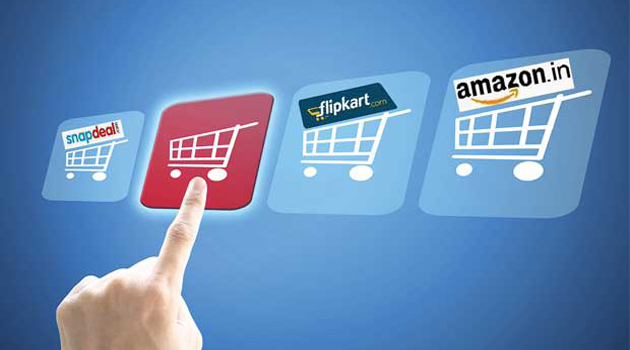 While Flipkart, Amazon and Snapdeal lock horns over who can hold the biggest e-sale this festive season, they seem to have hammered the final nail in the coffin of brand loyalty, online. While one or the other claimed to have crossed $100 million in 10 hours or grown over 15x, consumers coolly forgot who might have served them better on days less frenzied. Instead, they had a gala time choosing the lowest price for items which did not vanish in blink-and-miss flash sales. Such unfaithfulness will only heighten give that the sale season has just started.
"Amazon, Flipkart etc. are focusing on pricing which is one of the most important decision-making parameters of customers. Even if they get discounts between Rs 10 and 30, buyers go for them as products (from brands) are the same, so are benefits such as free delivery," says Rohan Dighe, founder & CEO of ViralMint, a social media marketing firm.
Dighe says that the portals can generate brand loyalty if they have exclusive features such as one-hour delivery.
E-commerce portals have been working on novel delivery modes. Amazon tied up with brick and mortar outlets from kiranas to petrol stations to facilitate delivery, while Flipkart pioneered one-day delivery.
The latter has even introduced a loyalty programme, 'flipkart first', to shore up its stickiness, promising delivery in a day, priority customer service and exclusive offers.
Channel blocks
But as Monday proved, price is what dictates consumers to buy or move. It is in sharp contrast to what multi-brand retailers had faced offline. While they are now under threat from online price-warriors, brands such as Shoppers Stop and Lifestyle have played the role of anchor stores in malls and high-streets. That is because they brought in an estimated amount of footfalls, which rubbed off on other stores in the neighbourhood. People made a beeline for a particular departmental store for its merchandising or loyalty programmes, rather than hunt only for the lowest prices.
The dubitable brand loyalty for online retailers also has brand-owners worried of their relevance as sales channels. "If you bombard customers with low prices, they will go for those products. But it is very difficult to say how long this aggressive pricing will go," says a CEO of an international jeans brand who wished to remain anonymous.
Some try to avoid possible dissolving of their brand value. While a high-end coveted phone such as Apple's iPhone 5S (the installment right before the latest 6 series) was heavily discounted at Rs 30,000 plus on Snapdeal, Kulin Lalbhai, executive director, Arvind, says, "There is no brand loyalty in e-commerce. Most of our premium brands are not available during the discounted shopping events in a big way." Yet more brands, contrary to what brand experts suggest, choose to stay away from multi-brand portals altogether. Sajjan Kumar, vice-president, Nikon India, says, "We have issued an advisory on our website and in print that such channels (e-commerce portals) are not authorised by us. We are making the same pitch to our offline dealers so that the consumer knows this. Despite that, buyers ordering it online may dent some of our brand equity, but all our official channels of communication are constantly addressing this."
Injurious to business health
Industry players and experts believe that such aggressive pricing is not sustainable. "There will be some amount of discounting. But it (discounting) will stabilise. Just like the airlines industry, as it matures, discounts will come down, though they would still retain pricing power because of lower overheads than offline retailers," says Praveen Sinha, co-founder of Jabong.com. Sinha reminds that shoppers who go by shopping experience and assortment mix might be less in number but would grow.
Mahesh Murthy, co-founder of seedfund, an early-stage venture capital fund, says the heavy discounting by e-commerce sites not only erodes brand loyalty but also does not benefit the portals much. "Earlier, people who were buying from Flipkart, buy from Amazon, Snapdeal and others today. During a mega sale, e-commerce sites may earn a lot of gross merchandise value, but there is hardly any net merchandise value (earnings after factoring in the hit taken due to discounting)," says Murthy.
The curiosity of buyers who flocked online on Monday did translate into sales as Flipkart claims to have clocked gross sales (gross merchandise value) of $100 million, its target for the day. Snapdeal, which came up with its own full-page print campaign juxtaposed with Flipkart's, claims that it sold goods worth Rs 1 crore every minute. Snapdeal vice-president, marketing, Sandeep Komaravelly, says, it has given the brand a boost: "This is more about extension of our brand synopsis which is to 'save more every day'".
Harish Bijoor, CEO of Harish Bijoor Consults, says that such mega sales are always a "double-edged sword." "Your competitors get advantage out of your ad-spends plus the consumer grievance would strongly dent your brand-loyalty quotient," Bijoor says.
Brand loyalty, after all, would ultimately stand the websites in good stead. "Though such sales are going to make some money with such high-voltage sale events, and even get valuations for a potential IPO, but these are not sustainable. These will accelerate the demise of those sites which have no brand loyalty," says Murthy.
Related Viewpoints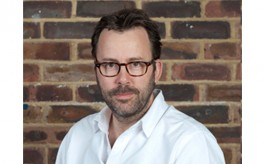 Associate Director (Design), rpa:group
'Technology is still a tool and requires a skilled eye to apply it for best effect'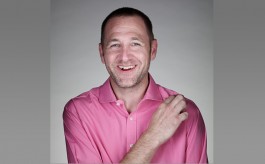 Founder and Creative Director, Quinine
Some great examples of sustainable retail practices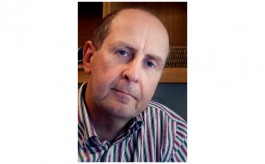 Founder - VM-Unleashed Ltd.
The future of retail spaces is a balance of technology & people