Breaking the clutter at GT!
By Nabamita Chatterjee | November 13, 2017
Cycle Pure Agarbathies, the ubiquitous incense stick brand has been one of the largest selling product from the Mysuru-based home-grown enterprise, NR Group. Arnab Chatterjee, Senior VP – Sales & Marketing, N Ranga Rao & Sons Pvt. Ltd. shares with Point-of-Purchase about how they try to break the clutter in this category at the store level.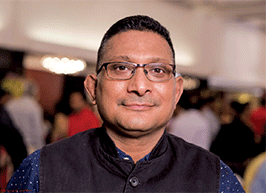 Being a mass brand, how do you position your brands and products effectively in GT?
We primarily do this by an effective key account program in GT channel type which is through wholesale, big grocers, puja outlets, self – service outlets. So far we have been engaging with 8000 stores across all categories.
Can you share the POP items you use mainly for Cycle Agarbathies?
We do a lot of customised POSM devices like table tops, flanges, promo table, product hangers, category branding, etc.,also our branding at the outlets are customized to suit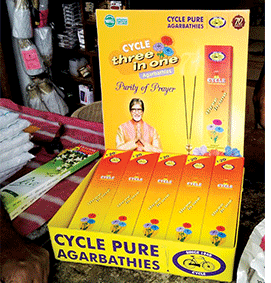 the needs of every type of retail outlet.
What do you think are the key evolutions in strategies for Point- of-purchase for better affectivity and market penetration in your segment?
We use customized devices and dispensers which can break clutter, so each brand and our brand launch has its own unique display device, this is perhaps is our big shift from just generic POSM.
What are the key considerations for deciding on Point-ofpurchase elements for design and deployment today for your category when it comes to General trade? Can you share any example related to any innovative POP branding campaign for Cycle?
The biggest problem we face, mostly in Grocery outlet is lack of display space, and our range of products are really huge. So we are now successfully partnering with Grocers in creating a cycle pure prayer zone. We are also currently doing a huge campaign: a Display contest of key accounts where a retailer will get to meet a national celebrity (one of our brand ambassador) through a pan India display contest.
What are your key expectations from Retail Solution Providers who partners with you in the design development and deployment?
The 2nd level of evolution is already happening which is use of technology, retail partners should be able to offer solutions like display panels playing specific product promos, e fliers etc. for the customers. Also, real time data on customer purchase patterns, new product launches: test market through a mix of consumer trials plus generating Digital Buzz on FB / youtube etc. must become an integral part of solution providers while working with the brands.
Are you also coming up with innovative displays at MT?
We are present in all popular MT chains except Walmart. Though around 6% of our business comes from modern trade and rest 94% from GT but we have also come up with endcaps specific to campaigns and especially with creative around festivities. It is helping us to connect with the TG at the right time and definitely season led campaigns and festive promotions help us in getting better sales at the store
Related Viewpoints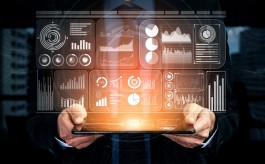 Angel Investor & Business Strategist
'Marketers need to stitch the missing link between data and business value'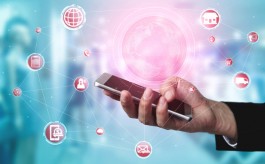 CEO, Ace Turtle
How omnichannel empowers brands in troubled times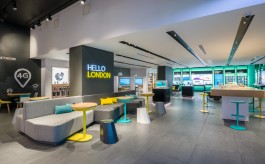 Founder and Creative Director, Quinine
How value engineering can preserve value, while reducing cost in retail