Building an omnichannel play
By Payal Gulati | September 05, 2019
TCNS Clothing, which has three brands W, Aurelia and Wishful under its umbrella, is betting big on omnichannel. In an exclusive interaction with Retail4Growth, Lalit Raghuvanshi, VP – Sales, TCNS Clothing, sheds some light on the company's omnichannel strategy and plans forward.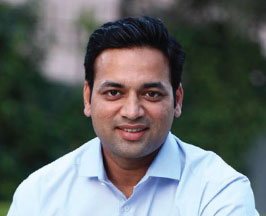 What is your take on current ethnic wear market in India? Kindly state few numbers to quantify the same?
The ethnic wear market in India has been on an upward trajectory, driven by new-age timeless designs in Indo-western or Indian contemporary designs, aligned to the evolving consumer demands.
The contribution of Indian wears on the apparel market as a whole, accounts for approximately 30% or US$ 15.27 billion (Fiscal 2017). However, gender-wise segregation of the ethnic wear segment reveals that the women's wear claims a larger share of the market as compared to men's wear. To give a better perspective, men's ethnic wear segment accounts for 6.6% that is valued at US$ 21.2 billion, whereas the women's ethnic wear segment holds a significantly larger share of 70.6% i.e. US$ 13.7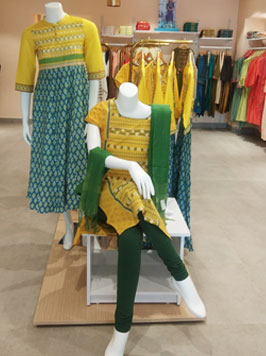 billion of the total market of US$ 19.3 billion in fiscal 2017. Consequently, women's Indian wear accounts for approximately 90% share of the total Indian wear market in India.
Shed some light on the journey of Aurelia in Indian market so far.
Incepted in the year 2009, Aurelia was launched under the aegis of TCNS Clothing Co Ltd. The brand was launched, in view of the evolving casual and work wear requirements in the ethnic wear segment, targeting women looking for great design, fit and quality. Aurelia was the second brand launched under the umbrella of TCNS, following the success of W.
Post its launch, Aurelia re-defined the Indian ethnic market by striking a fine balance between traditional and modernity. The brand has successfully expanded its retail footprints in the country with 215 standalone stores, across 100 cities, as well as presence in 1000+ LFS / MBO doors across the country. Aurelia also opened its flagship outlet in Sri Lanka and new launches across geographies are also in the pipeline.
Revenue from sales of products under the brand Aurelia accounted for 34% of TCNS's revenue for the fiscal 2019. Last year, the brand appointed Bollywood actress Disha Patani as their brand ambassador.
What is the current footprint of the brand? Going forward, what are the plans to expand the footprint in the online as well as offline space?
As of March 31st, 2019, Aurelia had 215 exclusive brand outlets across 100+ cities and is also available in 1000 + LFS / MBO doors across India. As a part of our growth strategy, we have identified a number of new towns and cities within and outside India that has immense growth potential. This means one can expect a number of new stores launches in the coming future.
According to you, what are the retail challenges in your operational category?
Given its reputation of being the fifth largest preferred retail destination globally as reported by IBEF, retailing plays a significant role in the Indian economy and is expected to double up by US$12, 00 billion by 2021, from US$672 billion in 2017. However, despite these growth projections, the segment is not above challenges. High rental cost and availability of quality retail space is a challenge which most of the brands in India face. Availability of strong franchisee partners who can value add and contribute in maximizing revenue from a given location is also a challenge especially in smaller towns.
Apart from that, staying abreast of the constantly evolving consumer demands is another challenge. Globally, fashion trends change every season and consumers prefer products that are in fashion and also unique. So, a highly competitive environment is another challenge faced by the industry. While most brands are carving a niche for themselves in the industry, the target audience in most cases remains the same and is spoilt for choice. Therefore, constant brand innovation to create a distinct brand image is something that will differentiate good successful brands from others.
Who do you see as your competition?
While most players tend to be focused on a specific women's apparel category and single price positioning, we at TCNS have differentiated ourselves through a multi-brand platform strategy, straddling across price points and consumer segments to capture a larger share of the overall market. We have brands which cater to different segment of consumers and being the leading women's apparel company in India our real competition is to better our performance over last year. Of course, there are few brands that are doing well in specific niches and we carefully study these successes to keep the process of learning and evolution an on-going one.
Tell us about your omnichannel strategy?
We are building our omnichannel play with the objective of having 'one view of the consumer and inventory". We have the largest on ground offline presence in the ethnic women's wear category and we are building our systems and processes in order to leverage this platform to deliver a truly world class consumer offering.
What are your growth plans?
In view of the increasing demand for Indian ethnic wear, our growth plan involves spreading across geographies, in terms of new store launches and outlets. Treading on these lines, we have also identified a number of new towns and cities, within the outside India that has lot of growth potential. As far as the types of outlets are concerned, we have a multi-channel distribution system and we intend to stick to the format as of now. We have cumulative store strength of 500+ exclusive brand outlets, 1500+ large format stores across Shoppers Stop, Pantaloons, Lifestyle, Central, and 1400+ touch points across multi-brand outlets. The brands have a proven product and retail model, and will continue with the multi-channel strategy. The company has been opening 70-80 exclusive brand outlets year on year and will its growth endeavours.
Apart from increasing our retails footprint, our growth strategy also involves expansion of our product offerings. This year onwards our focus is on increasing revenues through sales of sustainable products as well. Just like every year, we are also working towards new fashion concept with sustainability at its core, inspired by the success of this year's latest YOLO Dress– Livaeco and last year's Harit Khadi.
For more updates, subscribe to retail4growth newsletter - Click here
Related Viewpoints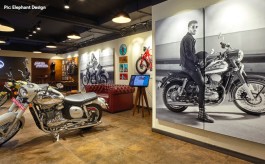 Co-Founder & Director, Elephant Design
'Designers have to take responsibility of making the store meet business objectives'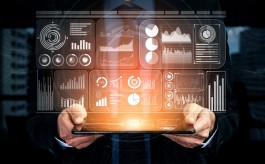 Angel Investor & Business Strategist
'Marketers need to stitch the missing link between data and business value'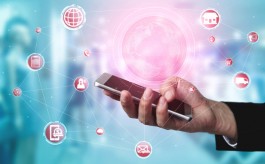 CEO, Ace Turtle
How omnichannel empowers brands in troubled times