Can retail bridge the gaps in organic food eco-system?
By Retail4Growth Bureau | June 27, 2022
While the demand for organic foods grows as more and more Indians become conscious of their health and the quality of foods they consume, the overall knowledge of and access to authentic organic foods sill remains low. Can retail play a greater role in bridging the gaps in this eco-system? Gurmukh Roopra, CEO, Namdhari's Group, shares some of his thoughts on this with Retail4Growth.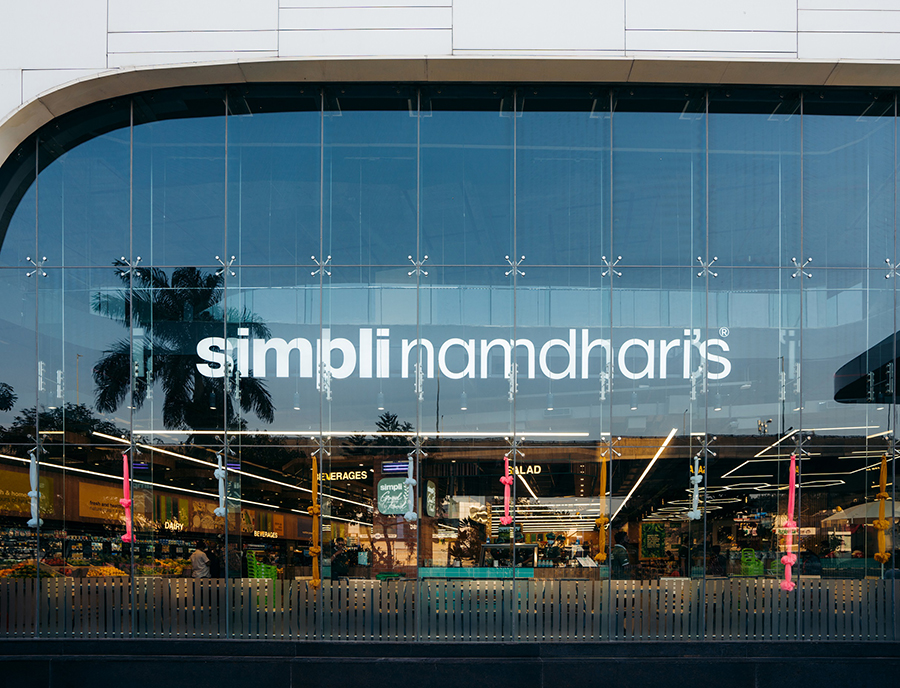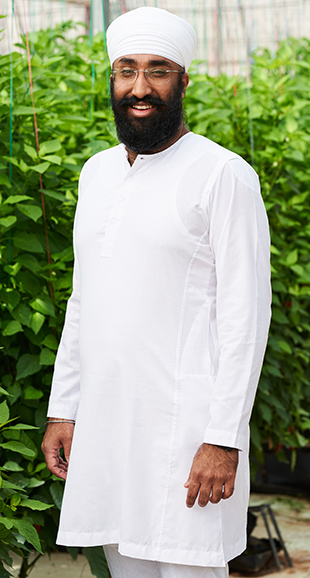 'Organic' as a principle of consumption is fast emerging on the radar of health conscious Indians, a growing tribe that's becoming more particular about the origin of the products they use and consume, foods in particular. Indeed, with lifestyle diseases like Cancer on the rise and with growing evidence that our lifestyle choices, including the kind of foods we choose, having a bearing on our health there is a growing need for chemical-free foods that are produced organically.
Technically, organic foods are defined as foods that are produced using organic farming methods, without the use of any chemicals, and are also processed and packaged using organic, chemical methods. This means an end to end organic process. For most consumers seeking organic foods, the challenges lie not just in finding authentic organic foods, but also in differentiating between the genuinely organic and those simply marketed with organic claims. In the absence of enough awareness on what constitutes truly organic and knowledge regarding certified standards for truly organic products, there is a huge gap between organic food producers and consumers. Also, due to lack of enough volumes, high cost of production and wide margins, producers of organic foods are forced to maintain high prices and organic foods thus end up becoming accessible to a limited number of consumers who can afford them.
This is where retailers can play a critical role. While there are a few retailers who specialise in selling organic foods, there are also a growing number of retail outlets where there are dedicated sections for organic and residue -free/purely vegetarian foods and food products.
Bengaluru based Namdhari's Group, for example, which has a chain of 31 Simpli Namdhari's stores, focuses on offering farm produced, residue free and high-quality fruits, vegetables, staples and dairy products under one roof, with an assortment of over 1000+ in 3 major categories including staples, dairy, fruits & vegetables.
Gurmukh Roopra, CEO, Namdhari's Group, says, speaking about the retail group's approach to selling organic products and sharing his observations on the overall trend in the organic space, "In the broader sense, organic as a concept and products claiming to be such have managed to attain maximum visibility and attention in the post-Covid era. Consequently, consumer awareness of organic products has also increased although education remains low. Moreover, the buyers of organic versus non-organic products are demarcated by socio-economic status more than any other factor."
The organic parameters
Speaking further about Namdhari's focus on organic products he adds, "Organic as a category has high frequency for a specific target consumer and where these consumers look at organic beyond daily essentials. To serve them, Namdhari's also houses select organic brands that must undergo the company's product onboarding process before they make it to the store shelves. Also, it has been observed that the assortment of organic products has expanded into other categories such as food and non-food, FMCG."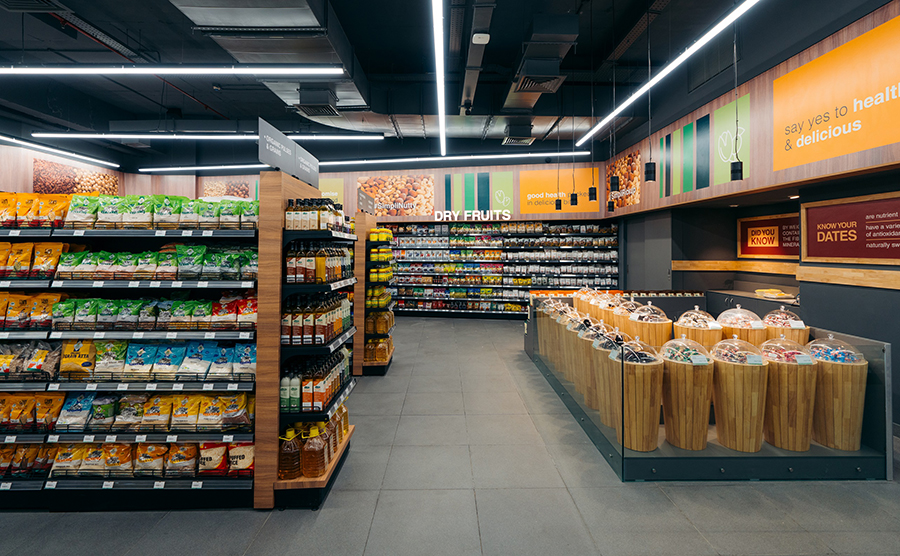 So for retailers stocking and selling organic products, it's also important to lay down certain parameters for brands to comply with. As Gurmukh, informs, "Namdhari's works to ascertain as much as possible through its vendor and product onboarding process, it vets through a checklist ensuring that organic brands and products comply with the philosophy of organic products. As a first principle, it does not list any product that is not certified by a reputed organic certifying agency. In addition, being a grower of such products, Namdhari's will occasionally request residue or organic transaction certificates for certain products that it knows are challenging to grow in organic conditions."
Challenges in organic retail eco-system
All of these factors underline the challenges inherent in the retailing of organic foods. "The relatively relaxed enforcement of compliance along with the lack of technical know-how is a challenge for verifying agencies issuing certificates at the growing level. This means that there are chances of even certified products being non-organic. Additionally, not all organic products fit the criteria that are laid down by these certifying agencies. The category is in its nascent stage, and there isn't a way to check if all parties involved are always complying to all the regulations. Even when we batch test our own in-house products, we ensure that they meet the residue-free standards ; as all organic products are residue-free," explains Gurmukh.
He adds, explaining the misconceptions prevalent in the space, "Also, there is a disconnect in facts and beliefs when we say that organic is more sustainable than regular agriculture. Yields are low; thus, acreage is higher, land and labour resources used for the purpose of organic farming are much higher as opposed to conventional agriculture. All these factors make organic produce expensive."
Further elaborating on the challenges, he shares, "Though a product is organic, the markup compared to conventional products is excessive, limiting access to a fraction of the market and the pay-off is not always clear from the customer's point of view. This means that the potential for the segment to grow will always be limited and restricted. Also, as mentioned earlier, consumers are driven to this category for its perceived benefits & premium-ness – there is a lack of consumer knowledge and more often than not these benefits are confused with the category itself."
Types of consumers
Thus the most important stakeholders in the eco-system, the consumers, have a huge role to play in how this eco-system shapes up. Sharing his thoughts on this, Gurmukh says, "At Namdhari's, over the years, we have seen that in certain organic product categories there is definitely a higher willingness to buy as compared to others. In some categories, where the consumption levels are higher (e.g. vegetables like onions and potatoes which are used regularly), the consumers will prefer to ration their expenses and look for other alternatives. This is where residue-free options that are affordable & safe for consumption come into play to emerge as a natural preferred choice for customers. Namdhari's estimates that most rational consumers are only willing to pay a premium of between 10% to 30% more than conventional products for a "perceived" organic benefit or other benefits in an undifferentiated category. "
How Retail can make a difference
Given these varied and challenging dynamics in the organic products space, whether in terms of certification, awareness, accessibility, or pricing, the question once again comes back to how retail can make a difference in expanding and developing the organic food eco-system.
Gurmukh points out in this context, "Organised modern retail and e-commerce platforms are the primary consumption conduits of organic products for urban consumers. However, the emphasis is more on making any organic product available as opposed to making the right products available that conform to the philosophy of safe consumption. Consequently, educating customers on what it means to be residue-free and safe for consumption vs organic is important & will go a long way in creating awareness. Giving consumers more options to choose from - especially those who are not willing to pay the organic premium, regularly will also help. More affordable options such as 'residue-free' products can thus be considered."
Besides, like in other categories, the industry surrounding retail including the retail solution providers and store designers /architects and shopper marketing agencies, could perhaps explore the whole organic space as a new and growing opportunity and support authentic organic food sellers and producers through offerings that engage the shoppers and create awareness. These could range from in-communications and experiential store design to on-ground activation and interactive visual merchandising.
Related Viewpoints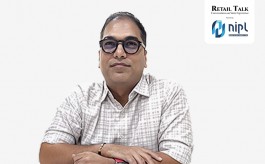 Principal Designer, Shravan Design
"Creativity is about working around limitations"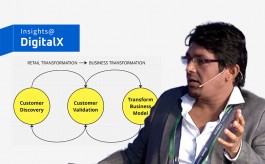 CEO, Digital Tranzform Pvt. Ltd.
"Technology is a medium like clay that can be crafted & shaped into profitable solutions"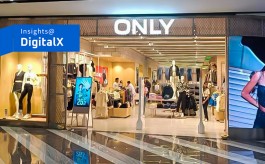 Chief Project Officer, Bestseller India
Why dynamic digital displays work for Bestseller India