Can store design support retail sustainability?
By Retail4Growth Bureau | February 15, 2023
How can environments and design thinking, particularly with the growing number of lifestyle and environmentally centric brands being developed, be both a solution as well as a way to avoid creating new problems? This is the question that Ken Nisch, Chairman of the globally renowned design agency JGA, addresses in this exclusive column for Retail4Growth.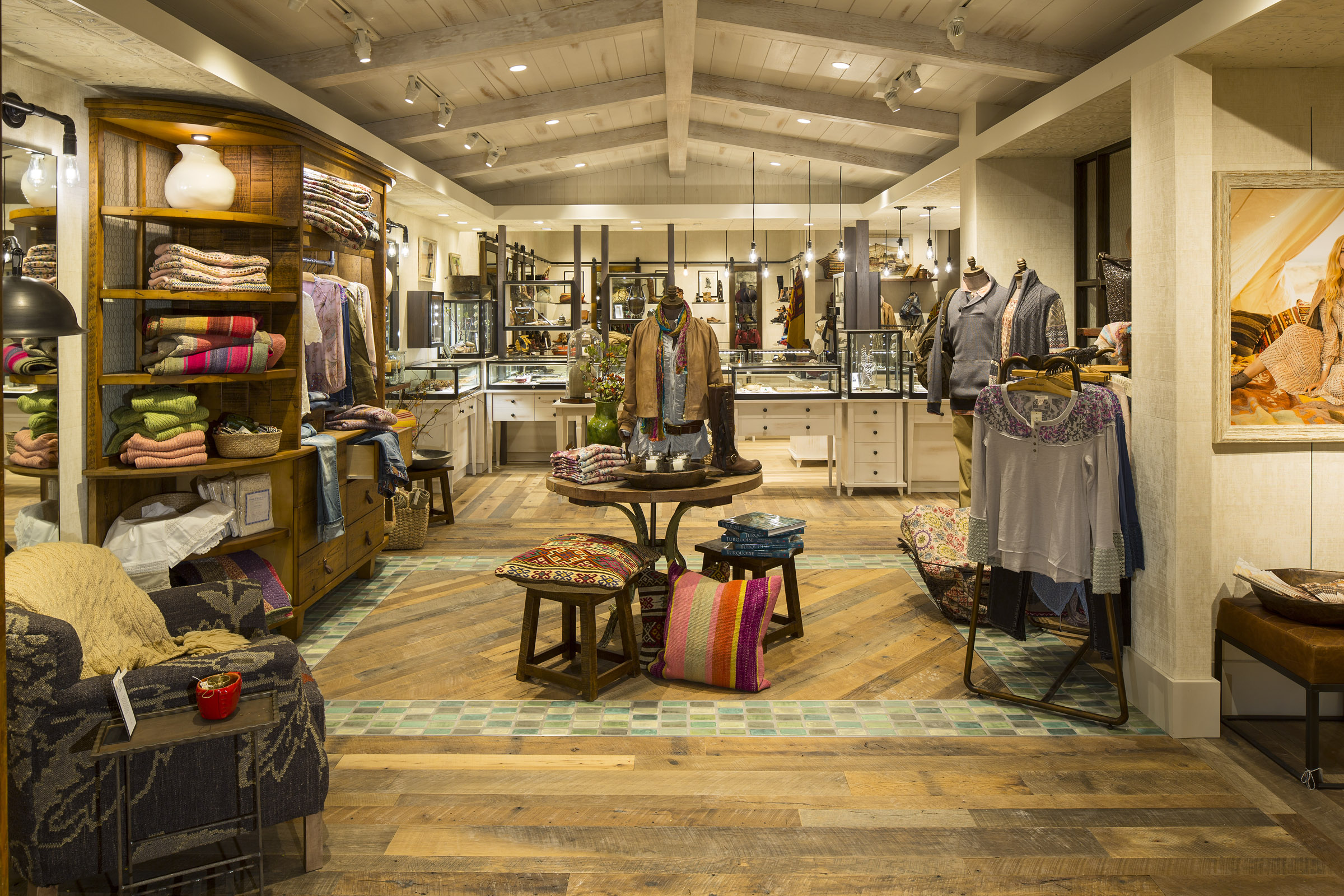 Sustainability, as a criterion for "good" design, has evolved from a goal to an imperative. Whether this is driven by social consciousness, investor, consumer, and increasingly even staff, it is no longer a "nice to do." Companies seeking to grow their investor community, the movement towards B Corp status, and the investment guidelines for various investment funds, all criteria point towards enhanced efforts and scrutiny around sustainability as a current vs. future issue.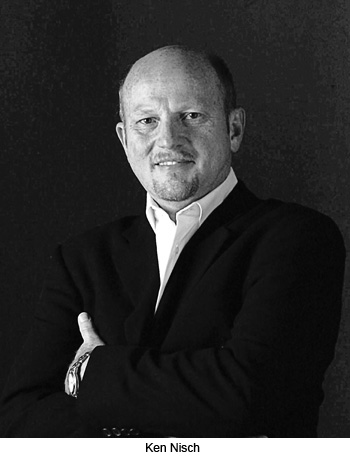 While sustainability in a broader sense, deals not only with all the physical environment, but also the social and cultural environment, less focus on the physical, and how a change in thought process from extraction and consumption to repurpose, renew, and reuse can be both a chance to do good and a way to spark your creative imagination as well.
The first step, particularly in emerging and expanding economies, is to not repeat the mistakes of more developed economies. The U.S. in particular is overbuilt, over stored, and going through a phase of "right sizing" the retail map. The net effect, unfortunately, is the massive obsolescence of retail stores. While shopping centers, developed in many cases only in the last 25 years, have functional obsolescence, have primarily reached a point of economic obsolescence. Yes, some of these will be repurposed for other uses, but the vast majority either will fall into disuse, or be demolished, creating negative and environmental impact, both in terms of being built in the first place as well as through the demolition and removal process, even with best efforts on the part of communities to recycle materials. Many of these centers and stores were built without an eye towards recycling from the specification materials through to construction methods.
Role of design in the sustainability agenda
In looking at ways of eliminating the building of the unnecessary for primary, speculative and development purposes, we as an industry can avoid making the same mistakes in the future.
How can environments and design thinking, particularly with the growing number of lifestyle and environmentally centric brands being developed, be both a solution as well as a way to avoid creating new problems?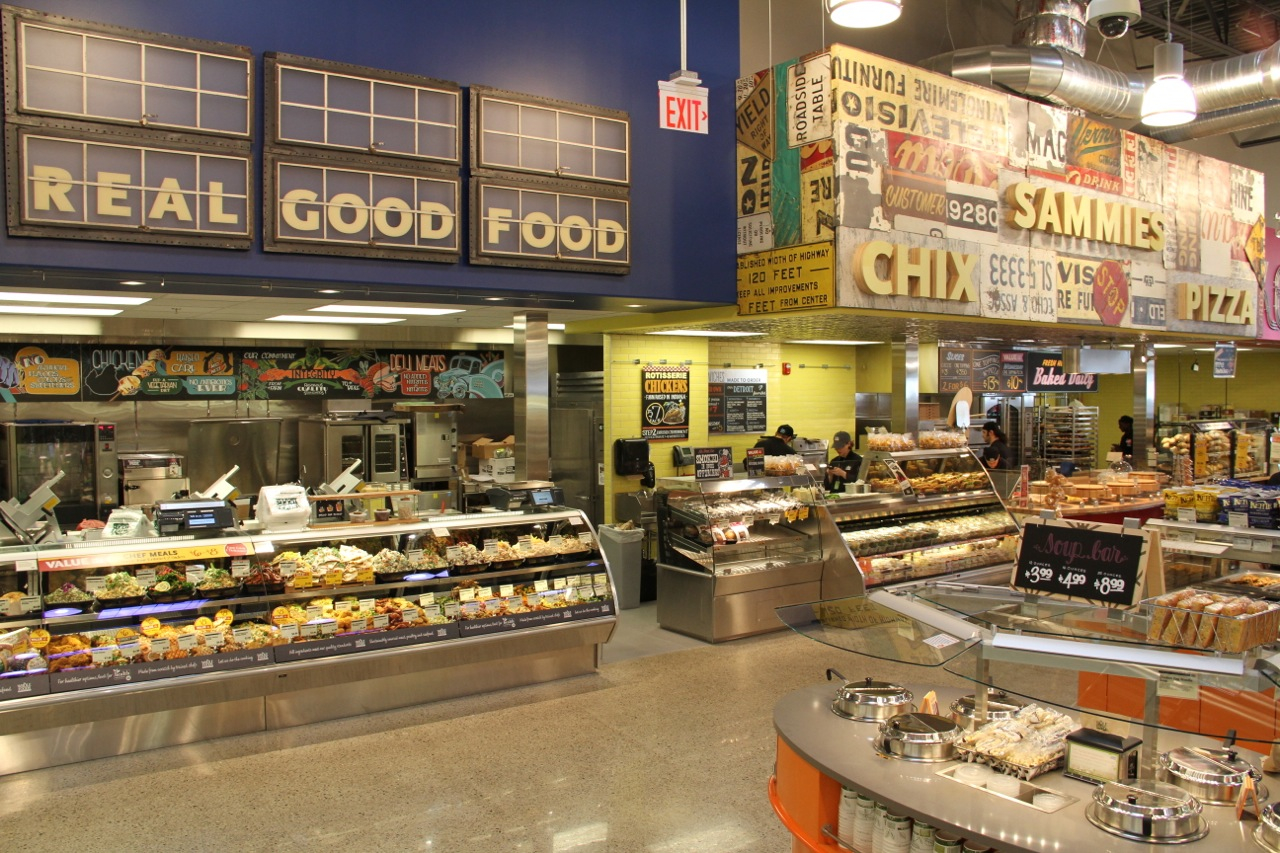 First thought - use materials that are in themselves recyclable. Some of this comes in how the materials are used, making shifts from plating to powder coating, a clear separation in the construction and detailing of fixturing that allows for easy disassemble as well of component materials and parts. Historically categories such as metals (appropriately finished), carpeting, certain vinyl products, and increasingly products such as acrylics, have institutional processes in place to allow for, if not to cost neutral, cost-effective recycling. Building this into the actual construction documents as part of the contractor's responsibilities is an important step in this thought process.
Reclaim Repurpose Upcycle - Some examples
Finding materials from visual and architectural props through to materials and finishes, which are in "transition," from an original purpose to a new purpose, can generate both exciting and creative solutions, as well as a sustainable outcome. An interesting example is the Sundance stores, which as a corporate mission, look to protect and enhance the natural environment. Key components of the store experience, come from reclaimed and repurposed agricultural buildings, where land in many cases is being taken back and preserved and, in some cases, even elements of development are being removed. The repurposing of these removed materials connects well to the story of nature, and man, through the weathered woods and beams, stone, and metals, that often find their way through reclamation and repurposing in highly tactile touchpoints.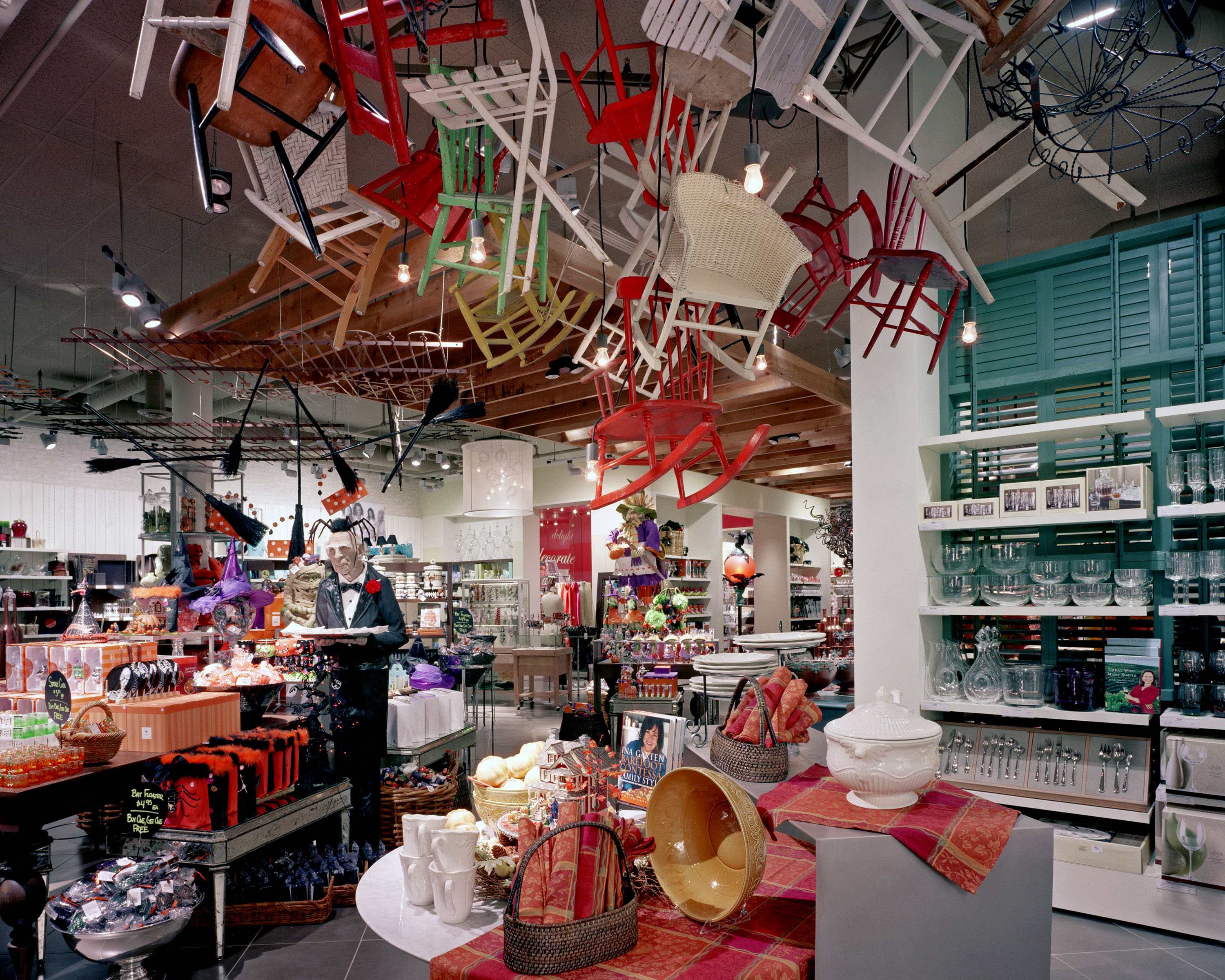 With the adage that one man's trash is another man's treasure, a focal element was created in All the Hoopla store, using repurposed and reclaimed one-off furniture items, into an installation focal element that reinforces the serendipity and shabby chic character of the brand itself.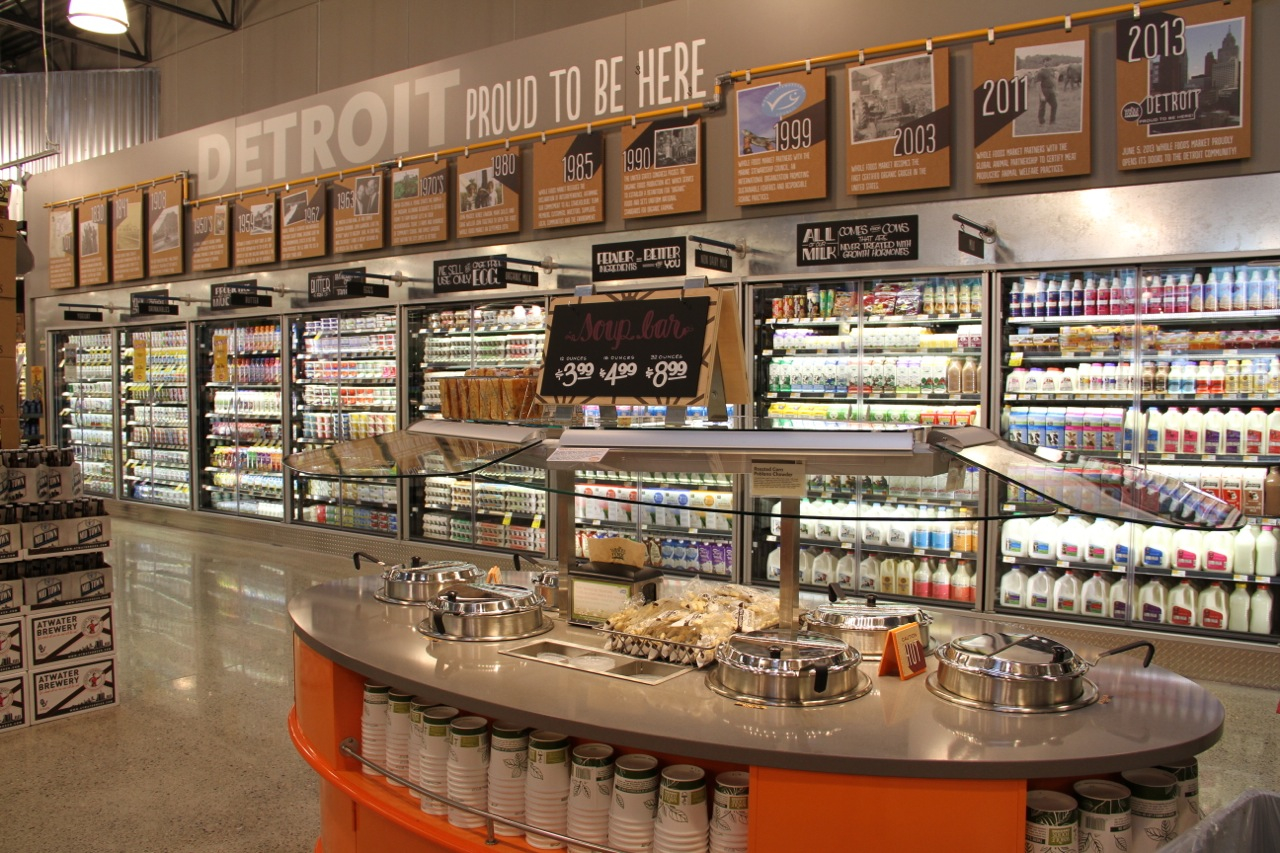 Each store reflects the flea market sensibility of the found item, collected, curated, and ultimately "honoured" through each door's unique installation. With Whole Foods, working with local artisans and "pickers," items were reclaimed and repurposed, saving them from the landfill, while connecting to a local story as the store brings new energy and life back to underserved communities.
Finding vendors and suppliers who share your commitment to a sustainable future through their use and commitment to recycled materials in their products is important. In this installation, Sensitile, which uses a high proportion of post industrial reclaimed products, connects well with the luxury and premium nature of Blue Nile. The visual connection of the material to diamonds and the movement and sparkle of the diamond itself is evident, less evident but equally important as part of the in-store storytelling is the connection of sustainable sourcing, production, and installation, including the use of energy efficient LED lighting, with the brand's responsible sourcing philosophy.
These examples show the flexibility and diversity of recycling and upcycling independent of any specific aesthetic.
While much of the opportunity and story to tell around sustainability comes from the product, business operations, and commitment of brands to manage their use of resources, the design industry, independently, can also be part of the solution through offering our clients sustainable, smart, and creative solutions that lessen the impact of retail on the environment.
Related Viewpoints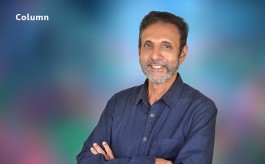 MD, Rave Design
How malls are redefining India's Tier II, III economies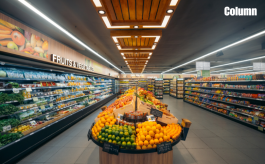 Head of Brand Marketing, Simpli Namdhari's
Retail as an influencer for healthy, eco-friendly practices