'Can stores become the FB of physical retail?'
By Retail4Growth Team | Retail4Growth Team | November 17, 2020
We are more than half way through an unprecedented phase with unique economic, social and other challenges, all thanks to a pandemic that has swept across the world like wildfire. Moving forward, what does it mean for an industry like retail which is a microcosm of the country's economy? After all, retail is where consumption patterns are perceptibly played out and where consumer trends are most obviously demonstrated. Bijou Kurien, an industry veteran with over 37 years of experience in building brands and businesses,and who has recently taken on the mantle of Chairman for the Retailers Association of India (RAI), shares with VMRD his vision for RAI, the way forward for retail in India, and a lot more. Read on…
To start with, could you talk about RAI's mission in the retail eco-system today?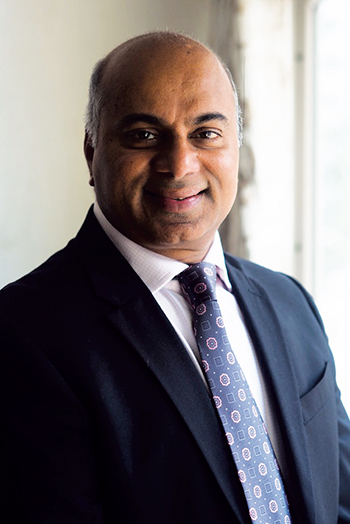 I have been been associated with RAI for almost 15-18 years, but this is a new role as the chair . It's also at a very critical juncture in the development of retail in the country. In the last 7 months, consumption has declined and new shopping channels are developing as consumers spend more time at home. So it's a double whammy situation for offline retailers, who make up a large part of RAI membership. So one of the key roles that RAI plays today is advocacy, working closely with the Central and State governments in terms store of operations and regulations and make these much simpler, so that retailers find it much easier to do business. Secondly, since our members are spread across the country, we constantly engage with them to update them on what's happening in the retail space in the country in terms of rules, regulations, trends and technologies. We have a think-tank, a body of advisers, who can advise them on the relevant regulations and also facilitate them through our network of consultants. The third is education, wherein we do training and certification programmes for aspiring youth in the country through our body RASCI (Retailers Association Skill Council of India ), which works in partnership with the NSDC . We also connect them with retailers, so that there is a seamless chain from education to employment.
And then we constantly run programmes like CEO conclaves for exchange of ideas in different areas such as finance, HR, technology etc., and work with the retail start-up community to explore new technology solutions that address the problems that retailers are facing. The idea is to help them morph from being just an offline retailer to an omnichannel one.
Speaking of technology, what in your opinion are the key challenges that retailers face when it comes to integrating technologies? How can the gap between the retailers and solution providers be bridged ?
The broad areas of concern here are:
1. A lot of retailers don't understand technologies in their entirety, so they don't know what is required to solve their problem.
2. Often they feel they are not technologically capable enough to adopt these technologies. So they need experts who understand both the hardware and software aspects of technology.
3. Having decided to adopt a solution, retailers are not sure if there is something better, and so there is a lot of concern and anxiety as to whether they are making the right decisions.
4. The other challenge has been the perception that technology involves capex, and that at the end of it, there is no guarantee that the purpose will be served. But today many solution providers operate in the SAAS model, so retailers can start small with the new solution, see how it works and then extend it more outlets. Technologies can also be customised to suit specific requirements.
5. The final challenge is in terms of getting their own employees to change past behaviours, adopt these new technologies and be able to get these integrated with customer service processes.
But I also think that we are evolving as retail communities and are a lot more open to new technologies now today than we were in the past.
So the whole eco-system surrounding retail, namely the store designers/architects and retail solution providers, also needs to be integrated with these technologies right?
Absolutely. As I always say, the store design has to first reflect all aspects of the store operations and customer experience. For example, technology today will change the way products are stocked, displayed and sold. So the store design has to reflect these changes as well so as enable a smooth customer experience. Besides, the other elements like lighting, VM, etc., also need to change in keeping with some of these changes that are being adopted in the store. Design, technology, people, etc., cannot work in isolation, they have to be in symphony, like in an orchestra.
One of the things that retail service and solution providers should truly understand is that they support retail - they are not retail, and the fortunes of retail will dictate their own fortunes. So they have to be completely attuned to what's happening in the retail world and understand the changes that they need to make in order to adapt .
So do you also see new collaborations coming into play in the retail eco-system?
Yes, because in the past the retailer determined what the store looked like, without the use of any technology . But today, as already mentioned, technology is an integral part of all aspects of retail, whether in terms of lighting, connectivity, cameras, facial recognition, shelf strips, inventory mechanism, cash transactions or customer interaction. And they all have to be linked. So unless all the different elements work together, retailers will never be able to create a seamless experience for the customer.
What do you think will be the key areas of investments in front-end retail going ahead? Any key trends that you expect?
I think technology will be the largest investment that most retailers will be making. And for technology to really reflect back in the store, there will also be a lot of investments going into the store design and layout. The other area will be training and development, because people capability will need to change quite dramatically in terms of engagement . Finally, because of the larger role played by digital media, a lot of spends will start moving towards the digital platforms . So marketers will have to be very sensitive to where their consumers are spending time and interacting; they have to be where their customers want to be, and reflect their changing habits. Finally, because of the role of social media and the larger community approach that people tend to take today, the role of intermediaries between brands and consumers will come up for question. This means that retail, which is essentially an intermediary channel connecting the consumer and the brand, also has to offer a compelling reason for people to go there.
So retail will need to become more of community spaces, right?
Yes, it has to. So store design will be all about creating stickiness, so that shoppers can feel more socially connected there, like be part of a group, get educated, learn about new developments in the product category, etc. So a lot of interactions have to happen. It's like why people go to FB. So in a sense, how can stores become the FB of physical retail? That's what we should really think about.
Finally, what is your projection for Indian retail now, given that Covid has ushered in never challenges and dynamics in the economy?
Indian retail has the potential to grow. Unfortunately the last 7 months have shrunk consumption due to a variety of reasons. But ultimately we must realize that we are a large population and we have huge potential to grow. Even during the pandemic , tier 2/3/4 towns have actually grown significantly, much better than tier 1 cities. We have a large middle class, which is pushing upwards and we have a large struggling class, which is pushing to become middle class. So as this class evolution happens, consumption will also increase. That is what we have seen in every market across the world. As consumption increases, we should be able to see the market grow much faster. Also, many of these markets grow because new paradigms get created in terms of pricing, products, new ways of buying, etc. We are definitely seeing new paradigms getting created slowly and new ways in which people can spend more. But unless the retail industry and the brands, which are part of the retail industry, trigger some of these changes, consumption won't grow in leaps and bounds. So it's a collective effort to make consumption grow.
Quick Takeaways:
l Inclusion of new retail technologies entails a new approach to store design, planning , operations and staff behaviour
l All elements of store design and VM have to reflect all aspects of the store operations and experience
l The gap between tech solution providers, retailers and other retail solution providers has to be bridged for a store to deliver in the times ahead
l Many new retail tech solutions today are based on the SAAS (software as a service model), so costs incurred on new technologies can be part of revenue expenditure rather than capex for a retail brand
l Physical stores of the future have to be more than just transactional spaces
l Collective effort needed from brands and retail industry to trigger consumption growth
Related Viewpoints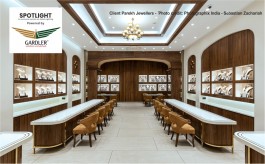 Principal Designer, Shravan Design Company
'Lighting impacts how merchandise is presented to customers'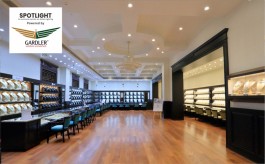 Head Designer, Ahanas Design For Space
'We look for sound technical knowledge in our lighting partners'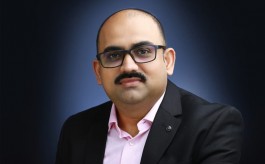 CEO & CFO, Smollan India
'Adapting to tech advancements is imperative for competitive edge'