Coding Display with Io(D)T
By Surender Gnanaolivu | December 23, 2017
The use of Internet of Display Things in retail environments
The Internet of Things (IoT) is a network of physical things embedded with sensors which communicate through data with the physical world around achieved with a combination of softwares, RFID, Beacons etc. By 2020 it is estimated that number of IoT connected things will increase 30 times (Gartner survey). IoT is forecasted to impact retail businesses worldwide between $410 billion to $1.2 trillion annually (McKinsey report). The investment in IoT by retailers would also be about $2.5 billion in the next five years (Juniper Research,).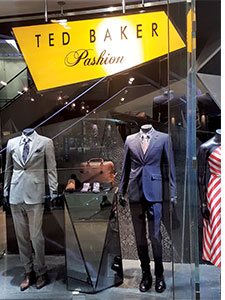 Meanwhile, today retail innovations are being driven by engineers, programmers and scientists who are silently working overtime on IoT engines which consumers are slowing getting to experience. If you have experienced a self-checkout stations, RFID embedded table or an Interactive online kiosk, then you are also now part of the IoT ecosystem! Soon to get popular is the science of connected 'Display' in store environments using IoT technologies, which I like to call as Io(D)T. This is influencing disruptive innovations in the domain of Mannequins & Props, Fixtures, Lighting and Wall Surfaces. Let's take a quick snapshot of the developments currently being deployed in the market.
MANNEQUINS & PROPS
Mannequins are being used as a medium to communicate with window shoppers by embedding them with RFID beacons powered by mobile technology. This allows mannequins to have a digital dialogue about the product and how it can be bought along with suggestions of coordinates that go with it. Ted Baker's Westfield White City store in London has installed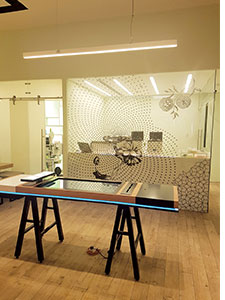 blue-tooth technology in their window mannequins and props to enable brand loyalists, with their app, to receive push notifications about the collection on display and where they can locate it in the store. Once engaged in the dialogue, shoppers can create look-books, share fashion inspirations or access personalized offers and rewards.
FIXTURES
Traditional fixtures are being substituted with connected phy-gital ones, at key focal points in the store, that help customers make informed personalized decisions. RFID embedded fixtures, like shelves, tables and browsers, are used to make the decision making simple and engaging. Egyptian optical eyewear specialist Magrabi uses the interactive optical table to help customers to try physical products along with personalization of technical information using RFID embedded 'biscuits' and products. The table is placed strategically outside their customization lab with focussed line-of-sight in the store.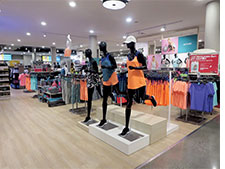 LIGHTING
IPS, Internal Positioning, is a fast-catching lighting integrated concept that uses the idea of GPS inside the shopping environment by enabling wayfinding, product information and in-store promotions to the connected shopper. This is done through Visible Light Communication (VLC), which sends signals to phones via LED-generated light waves or Blue tooth wireless technology to push information to the shopper's phone and engage with them. US Retail giant Target is in the process of implementing IPS Lighting in nearly half of their 1800 stores worldwide by this year end. This will allow shoppers to access store aisle layouts, find products and get personalized discounts as they browse through the store.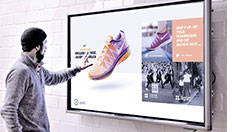 WALL SPACE
Wall spaces are precious in a retail store and the science of store planning and planogramming works hard to optimize its utilization in presenting store offerings and promoting them with feature displays. Io(D)T has introduced an innovative way of enabling feature wall spaces to be interactive to engage with shoppers and influence them in making buying decisions. A good example is the Nike Social Community Wall which enables its customers to immerse in the world of Nike and its sports loving community. The wall's key purpose is to give information about running communities, brand events, fashion styling and new product information. This orients the shopper towards a positive influence on the purchasing decisions of Nike inside its store.
Thus, it is pretty evident that retail is one of the primary industries that IoT is having a disruptive effect in the store environments. Retail Design and Visual Merchandising, is reimagining all traditional Display strategies to integrate the concept of Io(D)T in their working culture. This means store designers and visual merchandisers need to include technology on their drawing boards to create connected store environments and new experiences for the connected customer.
Surender Gnanaolivu
Photographs: Surender Gnanaolivu
Surender has an experience of over two decades in the Indian retail industry in Retail Strategy, Store Design, Planning & Development, Retail Marketing, Visual Merchandising, Roll-out management, Retail Audits, Training, Teaching and Writing. His career encompasses holding of senior positions as Executive Vice President & Head Marketing, Brand Experience, Store design, planning & Development at leading retailers like Shoppers Stop, Reliance Retail and Mahindra Retail and also currently as a senior retail consultant working with leading retailers and brands in India.
Related Viewpoints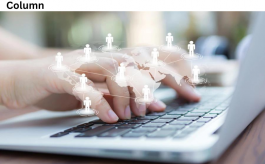 CEO & Co-Founder, MoEngage,
'Need of the hour is unified data & deeper customer insights'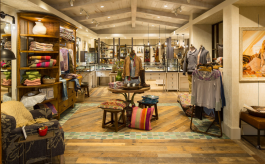 Chairrman, JGA
Can store design support retail sustainability?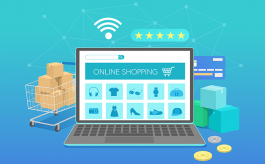 RVP - Sales, Denodo India
Tech Talk: Why data virtualization and data fabric are critical to the future of Retail