'Commitment & transparency are our key franchise strategies'
By Payal Gulati | July 19, 2019
From a single store in Delhi to a network of 330 outlets across India – Ferns N Petals has come a long way. In a tête-à-tête with Retail4Growth, Vikaas Gutgutia, Founder & MD, Ferns N Petals shares his success story and plans forward.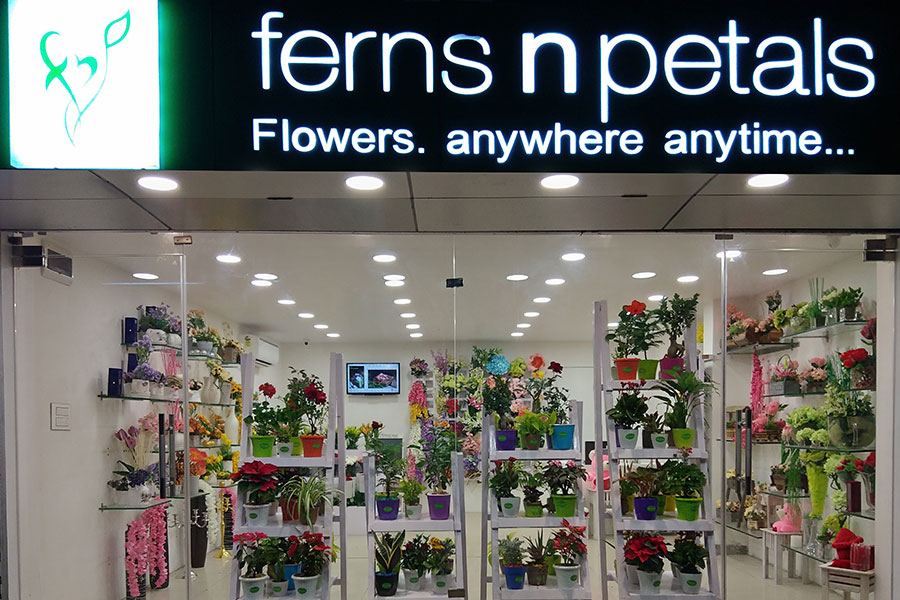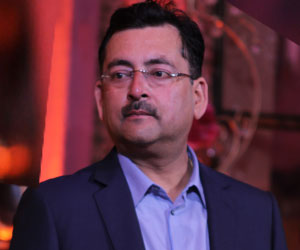 Ferns N Petals (FNP) is expanding beyond its core business of flowers and gifting and has ventured into the FMCG, hospitality, entertainment and content creation sectors. What has prompted you to go for these diversification/ expansion plans?
FNP has consciously forayed into various fields to make customers' special moments even more memorable in an innovative way, be it their birthday or even wedding. We wanted to be the pioneers to become a brand/name synonymous with love, emotions and celebrations. Hence, we had started venturing into other segments apart from flowers and gifting. Also, if you see, our all activities are linked to three things: gifting, wedding and entertainment. Whatever we are doing is a part of these three activities. It's a kind of vertical and horizontal integration.
FNP has become the largest flower and gift retailer in India. What will you attribute the success to?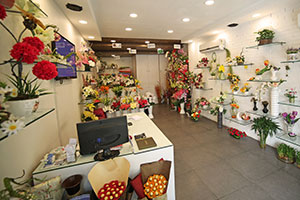 The FNP family has played a major role in the achievement of various milestones of Ferns N Petals. All my employees are hardworking, creative, innovative and dedicated towards their work. Also, I would say our customers have helped us a lot in becoming the country's largest flower and gift retailer.
How has retail and store design changed over the years?
We have changed the décor of all our retail stores and made them look identical. Also, in some of the big FNP Cakes 'N' More outlets, we have given them a café-look, where patrons can sit and enjoy their appetizers.
What's the average size of FNP store?

The average size of our stores is 200-300 sq. ft. And our flagship store is 2,000 sq. ft.
In today's digital era when customers can buy from anywhere, anytime, what's your strategy to attract them in store?
We have recognized that offline retail plays an important role in the growth of our business model. We started with a single store in Delhi and now have reached a robust network of 330 outlets across India. We are focusing more on tier II and tier III markets because the inspirational level is high and hence there is a lot of potential for a brand like ours in those markets.
In fact, I would say we have adopted omni-presence strategy to reach out to massive untapped customers that have the buying propensity and disposable income but do not have access to the right channel. We promise to deliver quality products at the right time.
So can you elaborate a bit more on your omni-channel strategy? How do you offer a seamless experience across all platforms?
We transfer the business generated through our website to the nearest franchisee to serve the customer receiver and ensure timely deliveries. For example, if there is an order to be delivered in Bhilai, our ecommerce department places the order to the franchisee in Bhilai and they deliver the order. Also, besides flowers, franchised outlets are also doing wedding garlands, gift packing, car décor, etc. This way both, the company and the franchisee, work hand in hand to smoothly run the business.
What's your franchising strategy? How do you make sure that your franchise stores are also delivering the same experience as the company-owned stores?
Commitment and transparency are the key franchise strategies adopted by us. We firmly believe in delivering all services and support to our business partners, which we had committed as part of our franchise programme. We are committed and dedicated to our franchise.
Centralized sourcing process
Flowers 'N' More, which makes available everything required by a florist shop under one roof at subsidized rates and offers an attractive exchange policy. We share the knowledge and learning of best trade practices across network.
Manpower and exclusive merchandise
We are known in the industry for our designing and presentation. So the focus on manpower and franchise training was there from the initial start-up stage till date. This complemented both – in building trust for the brand and support for the business partner.
Also, we have regular interaction with the franchisee by our team, monthly feedback from franchisee over a phone call to understand their issues and success points. Besides the above, we also conduct regional and national franchise meets to stay updated with our network.
What are some of the challenges that you have faced in the business over the years?
The biggest challenge was the logistics involved in delivering fresh flowers in hot conditions. Then, of course, there were a lot of technical issues, which were resolved gradually. Since there is no institute for training florists or giving diplomas in flower decoration, we faced this challenge to make the business sustainable to smaller entrepreneurs of the company's franchisees. Now, our focus is to maintain quality and on-time delivery of our product as well as services on time.
What are some of the plans and ideas that you have in mind to take the growth story forward?
The brand is in the process of unveiling a couple of 5-star hotels. We are planning to launch IPO very soon. In terms of geographical expansion, we are planning to expand to South Eastern countries (already present in Dubai and Singapore).
Is the planned IPO in 2020 going to fund the company's expansion plans?
Yes, the fund which will be raised from IPO will be going towards all our expansion plans. Apart from our core business of flowers, gifting and wedding, we are also looking at opening a chain of wedding hotels and producing content for different platforms such as web series and short films.
For more updates, subscribe to retail4growth newsletter - Click here
Related Viewpoints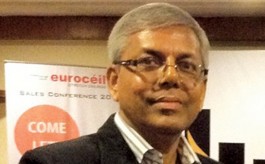 Managing Director, Euroceil
'Innovation is our hallmark'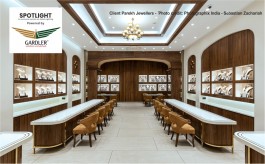 Principal Designer, Shravan Design Company
'Lighting impacts how merchandise is presented to customers'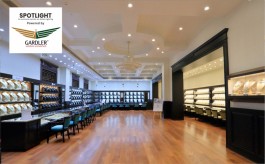 Head Designer, Ahanas Design For Space
'We look for sound technical knowledge in our lighting partners'