Connecting with the Global Desi's
By Mike Anthony | November 21, 2013
Anita Dongre launched her label AND Designs in 1999, with a 300-sq-ft shop in Mumbai's first mall, Crossroads. Thirteen years later, AND - the western wear label, Global Desi - the ethnic wear label, Anita Dongre IINTERPRET and Anita Dongre Timeless now occupy 100 stores. This SNDT design graduate is slated to become the largest, most profitable and fastest growing Indian designer. What contributes to Dongre's success is the fact that her garments successfully bridge the gap between luxury and mass market.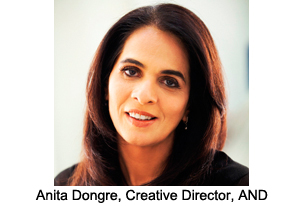 Global Desi, the India inspired colourful boho chic brand was created as Dongre felt she needed a strong ethnic wear brand to fight in the market. In less than four functional years, Global Desi is retailed through over 180 points of sale, which includes 38 exclusive stores and 73 other established shop-in-shops like Lifestyle, Kapsons, Pantaloons, Central and Shoppers Stop to name a few. It has robust plans to provide stylish clothes at value prices and to expand aggressively by reaching 100 exclusive stores in the next two years and also by increasing their visibility at shop-in-stores. The brand recently made its foray into the northeast market by launching its first store in Guwahati. Dongre spoke to VM&RD on the role of store design in creating a differentiating factor for Global Desi from the other brands in her kitty.
What's the directive you follow for a Global Desi store?
The store layout has to be in sync with the philosophy of the brand. Global Desi spells boho chic fashion which is Indian in essence yet international in appeal. So the store design has to reflect the core brand values
What is the design philosophy of Global Desi stores?
The design philosophy is reflective of the brand ethos. The store is colourful, vibrant, mixed with Indian aesthetics and wall art. However, the look and display is modern. Right from the lighting fixtures to the wall papers and the shelves - each element is well thought of and resonates the intrinsic core values of Global Desi - boho chic, colourful, globally consistent and locally relevant.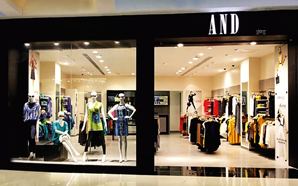 How has the store design of Global Desi changed ever since its launch in 2007?
Since its inception, the brand has evolved and so has the display and design. The design now follows a more global format, with false ceilings, colourful runners and visuals on the wall with a Camel and lotus visual and a Tree of life motif - for a fun vibrant Indian aesthetic.
What is the average store size of Global Desi?
1200 sq ft
How do you impart a distinct look and feel to Global Desi stores which sets it apart from the Anita Dongre and AND stores?
Since each brand has a distinct identity so do the corresponding stores. AND being a contemporary westernwear brand has a more clean, grey and black color design, while Global Desi is fun, vivacious and spirited so the store design and layout is consistent with that.
How large is the design team?
The design team is spearheaded by me and assisted by a four member design and VM team.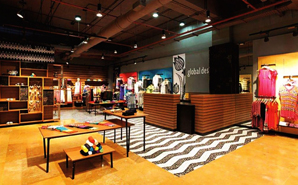 What are the materials that dominate the store interiors?
We are now using more eco-friendly materials like MDF/Particle board with a blend of PU Polish for a distinct look mixed with zig-zag vinyl pattern on partitions and camel/lotus visual prints. Apart from that we have a Jaipur Print decorative block pattern on wall and accessories with china mosaic decorative flooring pattern blended with Jaisalmer stone flooring, which aptly reflects the brand image. While an open ceiling with CDMT Track light adds to the vibrant look and feel of store.
How long does it take on an average for a new store to be up and running?
It takes roughly 20 days for a new store design
How often do you change the VM in the store? What are the factors that dominate this change?
The VM in the store changes every week as that keeps the consumer engagement factor high and also given that we have numerous looks and styles we can play around with them for a different look and feel each week. Factors like the festive season, new launches etc determine the VM for the week. Like for instance for Diwali the VM was festive showcasing the popular festive designs across all our stores in the country. The stores were resplendent in the colors of the season, with diyas and lighting etc.

Is the store design constant across the 49 exclusive standalone stores? How do you bring in the local element in each of the stores?
Yes the store design is consistent across all our EBO's. Like any other global brand, the look, feel, style, display and layout has to be standard across all stores anywhere in the world.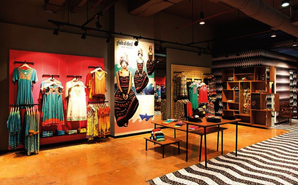 Tell us something about the store lightning?
We are using imported 35 w/ 70 w CDMT lights in combination with compact high efficiency discharge lamps which give a stable colour over a lifetime. These lights are more intense than CFL light. We follow a product focus based lighting design with a blend of certain CFL lights too, considering for an emergency lighting requirement. All lights are eco-friendly and power saving, though achieving the sufficient lax level in store which reflects the brand colour image too.
Lastly how has Anita Dongre — the brand evolved over the years? How much has changed and how much has remained the same?
My design sensibility has always been the same and my clients have stood by the same. I focus on wearability. I picture my woman client in my mind and what she needs to wear during day or night. I offer her clothes keeping in mind her lifestyle. I am not pleasing everyone.
Related Viewpoints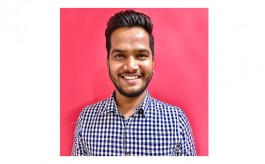 Head- Projects at Universal Sportsbiz Pvt Ltd
"Virtual trial rooms, digital screen and self-checkout kiosks can see change in spends" : Dharmendra Sharma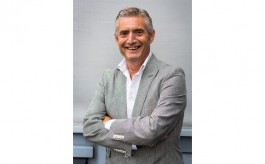 MaRC- Global Development Director for Shop
At a time fraught with uncertainties, where is the global retail industry headed?