Corrugated Crunch
By Dipanjan Mukherjee | October 20, 2015
Globally more than 30 percent POP displays are crafted in corrugated paper medium, while it is a sharp contrast in India with a mere 3 percent.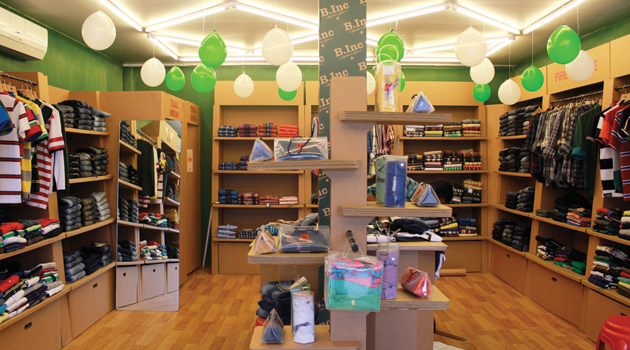 The POP corrugated display industry in India took shape many years back with five to six players, but soon two of them shut their corrugated display vertical of their business owing to poor ROI on the project. While project estimates projected an attractive image, the market realities proved otherwise.
The key issues that contributed to the downfall of the industry were:
Huge gap between investments and desired ROI
Lack of insight among the players in terms of the potentiality of paper corrugation as a medium
Lack of design innovation in creating POP displays with corrugated materials
Slow development of manufacturing capabilities in paper corrugation displays
Players like Core & Propack from Ahmedabad and Bangalore tried very hard in the early nineties in the corrugated display business, but were compelled to shut down and driven to focuss on their core businesses. A few years back, Macro Media Digital Imaging gave it a shot at the corrugated display business, burned their fingers, but was smart enough to move back in a year to their main printing business. Another player recently forayed with huge investment and is struggling to sustain viability.
However, on a global level this segment has seen a positive growth curve with brands having acknowledged and accepted this material as a good medium to achieve their POP advertising goals. Globally more than 30 percent POP displays are crafted in corrugated paper medium, while it is a sharp contrast in India with a mere 3 percent. Though paper corrugation has become a mandatory requirement in the packaging industry and is seen to grow at about 12 percent every year, its use in display is negligible.
Braving all the negative air of corrugation in the POP display industry, Jayna Packaging stands strong as the undisputed leader in paper corrugated display in India. The success can be attributed to its founder, Haresh Mehta's passion for this material and his innovative design capability. His demonstration in the use of this material for brands in the marketplace has busted myths about corrugated paper in the Indian context.
Jayna Leads The Way
Speaking with P-O-P, Haresh Mehta, MD, Jayna Packaging shares, "I walked a path which was not taken before. Jayna believes that paper corrugated board is a very unique medium. Many things that are currently being made out of wood, plastic or metal can be made out of a recyclable and sustainable material which is paper and paperboard. From POP display to cardboard furniture, all the way from intent cribs to coffins - many objects can be re-imagined with paperboard and corrugated board. At Jayna, we are always trying to push paperboard as a medium to its limits. Innovation has always been our driving force. For instance, Coca Cola wanted a display pack for 6 cans for Football World Cup and we made a display box in the shape of a football. At Jayna, we have the habit of thinking outside the box. With our cutting-edge creativity, superior facilities and dedicated team, we produce displays, dispensers and visual merchandising elements suitable for any market place."
Haresh has taken this a step further by even creating a business unit focussed on developing an innovative line of children furniture in corrugated material! It's indeed a sad fact that in India, many mass produced display material are actually bought by weight which has driven investments in design and engineering to the backseat. But Haresh is very clear that his innovations in design and engineering add value to this highly commoditised material and he refuses , against market practises, to sell corrugated display material in'Kilo ke Bhav' and that has been his sustainable success mantra.
Industries such as FMCG, pharma, media & entertainment etc. are the larger users of corrugated POP display material in India. Based on understanding the usages, here are some pros and cons of corrugated material for POP Displays.
PROS
It can be shipped flat, so economical packing and transport cost.
It is as stable as any rigid material when engineered correctly
It's cheaper to produce than other materials that deliver the same function
It's print friendly for both large (offset printing) and small (screen or digital) quantities.
It's eco-friendly in terms of being made of recyclable material- paper
CONS
Need specialised design and engineering skills
On the retail floor, the durability in terms of wear and tear and moisture resistance is low
Low perception in the buyer's mind of its stability
Design and production in small quantities is uneconomical
Lack of availability of quality paper for corrugation in India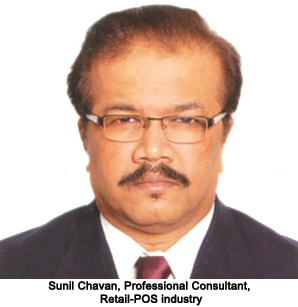 The Setback
Speaking about why paper corrugated displays have not taken a larger position in POP business, Sunil Chavan, Professional Consultant to Retail-POS industry, mentions, "Corrugated board is a uniquely successful material for transport packaging purposes, but for POS industry there are some limitations. Like other paper products, board is highly moisture sensitive unless coated or impregnated with moisture-resistant agents. Its physical properties drop in inverse proportion to the rise in its moisture content, the compressive strength of a corrugated board container is much greater in the direction of the flutes than at right-angles to them, this means that flute directions play a crucial role in box design. The corrugated board strength is directly related to its thickness, so any reduction of thickness due to pressure during printing operations, for example, reduces its strength, because of the limitations on the size and capacity of corrugated board containers, they are faced with competition from bulk bags and bins and from shrink- and stretch-wrapped pallet loads. The decorative potential of corrugated board is limited because of the difficulties involved in printing on thick sheets."
Related Viewpoints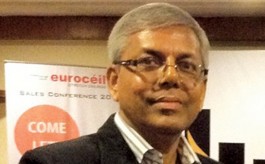 Managing Director, Euroceil
'Innovation is our hallmark'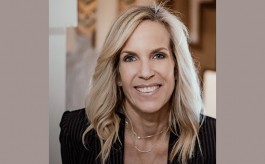 Co-founder & CSO , 3DLOOK
'ROI can't and shouldn't be measured purely by financials'