"Corrugation is the future of POP industry"
By Smita Sinha | October 24, 2018
Axiom Visual Communication has been operating in the business POP and signage solutions for the last 8 years. The organisation is associated with some of the largest luxury brands like RayBan, Vogue (Luxottica Group), Saint-Gobain in the retail industry. Point-Of-Purchase catches up with Dhaval Shah, Managing Partner, Axiom to find out more about the company, its future plans and challenges ahead.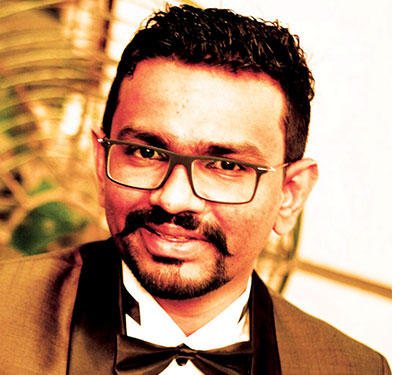 How long have you been in the business of POP and signage solutions? What is your USP?
Our journey began 8 years ago; initially we were into signages and later entered into POP business. Though there is a separate vertical working for POP, but the clients servicing and services are the same.
In signage business, flex is getting banned. Also there is too much competition for us. Other companies are offering the same services at the low rates. It is becoming difficult for us to compete despite having setups. The cost is also very high.
Our USP is that we are neither a full-fledged agency nor a manufacturer, but we provide services like an agency and economies like a manufacturer. We are polished compared to a manufacturer, in terms of design and communication with the client. We have the agency level of presentation, but we are not a full-blown agency.
What are the challenges you face?
We face various challenges at different levels, but mostly in the design part. Whenever some of our clients see an innovations, they try to replicate the same design but want to give a different feel to the product. Though we give them multiple options, it becomes difficult for us to convince the clients who are stuck with the mind-set of replicating their competitors.
At the production level, there are constraints such as high material prices; the price of acrylic has shot up by 25% in the last three months. At the corporate level, the margin has shrunk. Clients are sceptical about companies that are not GST compliant and also about the small vendors.
Is POP industry future ready for technological innovations?
Technology in POP industry is growing at slow pace. The companies are not willing to spend more on technological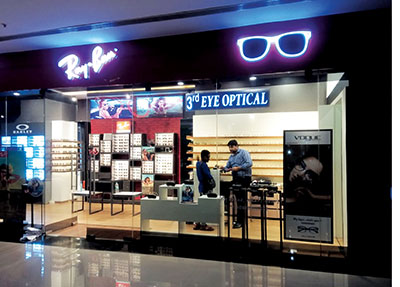 innovation. We tried doing some innovation, but the clients were not ready to spend. The project was later scrapped.
Also, it completely depends upon the technology. There are companies who only focus on technology like – touchscreen technology used in McDonlad's, which helps in using less manpower. If you look from a brand's perspective, spending on technology is a struggle for a client. We have been proposing different ideas to the client, but it never worked out with the technology because of the high cost incurred. My FMCG client will never work on technology because they want to target the mass audience. For instance, the client who has INR 1 crore for targeting his 1 lakh customers will be able to target only 30-40 customers with technology. One touchscreen POS set up costs Rs 70,000-Rs 80,000, with an added cost of maintenance, land and IT systems behind it. Using technology is not favourable for the client targeting mass audience.
What do you think are the new trends in the POP industry in terms of design and materials?
The future of POP industry is corrugation, or metal, whereas MDF, wood will be a constraint. Because MDF are not flexible, it is time consuming and expensive than metal. In case of metal, machines are used for cutting and bending, which requires less labour involvement.
Corrugation is the new trend and it will develop in a big way. The cost of making the corrugation is 40-60% less than metal, depending upon the size, and its longevity is more than 4-5 months. In corrugation, there are no limitations in innovation, creasing, bending or cutting. Its best material for FMCG, since life of display is less, especially in GT. Internationally, corrugation is heavily used in temporary display.
What are your future plans in terms of satisfying the diverse needs of your clients in a competitive environment?
We will be focusing more on sales as it will drive the company, its production and operation. Competition will remain a lifetime battle but we have the pace of running the business and making best of it. The market is choosing new and innovative people for work with at least 8 years of experience in POP industry.
Blurb:
Corrugation is the new trend and will develop in a big way in the future, as the companies have started investing more on POP, and less on branding.
Related Viewpoints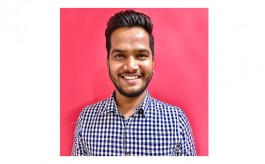 Head- Projects at Universal Sportsbiz Pvt Ltd
"Virtual trial rooms, digital screen and self-checkout kiosks can see change in spends" : Dharmendra Sharma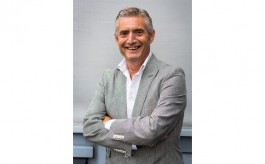 MaRC- Global Development Director for Shop
At a time fraught with uncertainties, where is the global retail industry headed?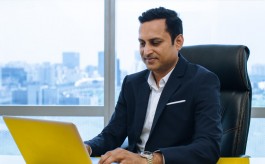 Managing Director, Tupperware India
'The spend in technology will increase' : Deepak Chhabra, Managing Director, Tupperware India