Crafting a blooming business
By Rajiv Raghunath | March 14, 2013
Ferns N Petals plans on retail expansion in Tier II and Tier III cities and open about 200 outlets by the end of 2013.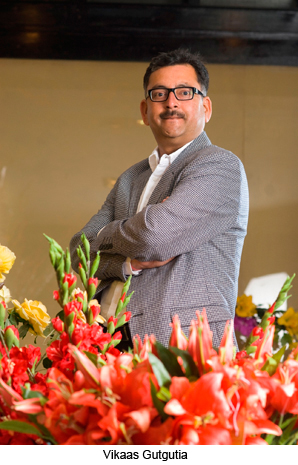 With just a graduation degree in hand and hailing from a modest place called Vidya Sagar, Vikaas Gutgutia established Ferns N Petals (FNP) in 1994 with an objective to provide Indian customers the best experience of gifting flowers for the first time. With more than 100 outlets today, the company's clientele include top industrialists and ace fashion designers. In a chat with Point Of Purchase, Gutgutia shares his insights on the making of the brand'Ferns N Petals' what it is today.
Q) Could you share with us the observations that led to the setting up of FNP in India? How do you see the market for flowers in India growing? How would you peg its growth in India in the next five years?
I came to Delhi in 1994 with a small amount of money, Rs 5000 in my pocket, to meet my girlfriend, who is now my wife Ms Meeta Gutgutia. I wanted to surprise her with flowers. However, I ended up being surprised by looking at the quality of flowers which was delivered to her. Being disappointed, I felt a dire need for a florist in Delhi who is class apart. Here I saw a possibility of success and then I decided to venture in this segment with Delhi's first air-conditioned flower boutique by the name of Ferns N Petals or FNP.
Besides, I believe India's floriculture industry is poised at about Rs 3,700 crore and it is going at the rate of 30% and is likely to cross Rs 8,000 crore mark by 2015.
Q) Who is your typical shopper?
FNP shoppers are typically those between 25-30 years, young, vibrant, working professionals. Our clientele are people who love flowers and value emotions and gifting.
Q) How would you define the USP of your brand?
The USP of Ferns N Petals is quality consciousness, extensive variety of flowers, creativity and economies of size that has helped delighting our customers' year on year. Also, we are the only chain of florist shops having more than 100 outlets pan India which indubitably sets it apart.
Q) What are the retail strategies you follow in terms of promo activations, displays and other activities in-store to connect with the shoppers?
There are multiple strategies that we keep following for our customers' amusement. We have tie-ups with diverse brands to offer discount for walk-in customers. At present we are into promotional activities in association with Vodafone and mydala.com and such activities are frequent during occasions like Valentine's Day, Mother's Day, Diwali etc.
This year on Valentine's Day we made a Love Buggy and a Magical Love Garden and positioned in Select City Walk (mall) in South Delhi. People went crazy to take pleasure in a magical love garden amidst a busy mall. Super Model Laxmi Rana was also invited to grace the occasion.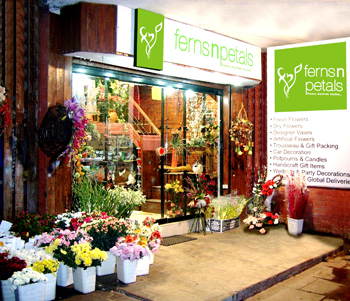 Q) What exactly are the challenges you face in terms of carving a positioning in this market?
The main challenge here is the unorganized market. In 1994, there was not an organized Mandi for flowers. All these markets had local flowers. Consequently there was no scope for importing flowers from abroad. Furthermore, dearth of organized rental space and the concept of gifting flowers on occasions were almost zero. To add on, the impression of air conditioned flower shop led people to conceive the fact that the shop caters to the cream and the elite division of the society. Hence, you lose out on the target audience at some places.
Q) How do you leverage technology to connect with shoppers?
We are using a leading e-retail platform which provides end-to-end solutions. The transactions are handled from sales to fulfillment. The site is a combination of HTML and JAVA.
Q) How different is the online shopper as against the offline shopper?
We have observed that most females are online shoppers and the males are more inclined towards offline shopping. Therefore, the taste varies accordingly.
Q) Could tell us little about Ferns N Petals' revenue growth?
Having acquired enough understanding about the business and the market conditions, I finally tasted success in 2001. With persistent efforts and desire to create an outstanding brand, fortunately I have brought in a new edge to the flower gifting culture in the country. Today I am the proud owner of the business whose annual turnover has touched Rs 150 crore.
Q) Are there any new plans in the pipeline?
After the present-day positive response from Tier II and Tier III cities like Coimbatore, Tirupati, Nellore, Sangli, Surat, Siliguri, Meerut etc. FNP is encouraged to concentrate more on these cities and explore multiple outlets. For example, recently FNP has launched second outlets in cities like Patna, Bhillai, Surat, Bhubaneswar, Mangalore and Dehradun. FNP plans to target extensively and open about 200 outlets by the end of 2013. Besides, FNP is planning to go international in retail as well as venture into the wedding business soon. In the online business, along with flowers, focusing on gifting solutions is also becoming a priority. FNP is planning to cultivate flowers in Bangalore under the fresh flower category.
Related Viewpoints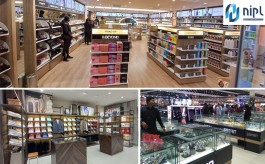 Director , Naman In-Store India Pvt Ltd. (NIPL)
Naman In-Store India Pvt Ltd: A journey fuelled by strong client relationships, infrastructure & skilled team