Creating a meaningful retail space for the Millennials
By Retail4Growth Team | January 23, 2019
End of the day, a great retail experience is all about human empathy, relationship and holistic value-addition to people's lives says Steve Lidbury, Principal Architect, Eight Inc, London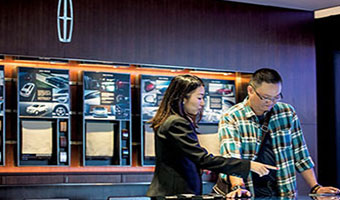 Designing retail experiences in a Millennial world as a strategic creative design collective, we at Eight Inc., consider ourselves to be working in (and creating) one of the most exciting eras - an era of innovative disruption that is changing the game in terms of how we live our lives now and in the future. Critical to enriching our progression in this moment, we believe that design and innovation have the possibility to unlock human potential and move humanity forward in creating experiences that reflect and create new behaviours and cultures toward a better and more imaginative society for all.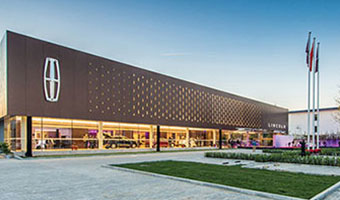 Much of this disruption is, in part, a consequence of macro drivers such as globalisation, urbanisation, digital connectivity, ubiquitous technology and climate change to name a few; all have played a huge part in effecting change and shifting the consumer mindset. The Millennial mindset in particular is driving a new wave disruption in the retail, workplace and hospitality sectors with new attitudes shaping the future landscape to drive the experience economy.
Simply put, they are also the world's most formidable consumers,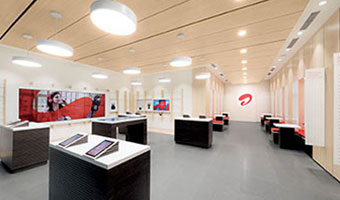 representing 27% of our 7.4 billion global population. Extend that thinking from purely demographics to psychographic traits –what are their wants, needs, aspirations, desires and expectations are– then that figure only increases. Set in this context, the retail landscape and shopper engagement continue to be transformed, where Millennials have
So how can we create brilliant retail experiences for a disruptive marketplace and disruptive Millennial audience? Here, we share three key principles from Eight Inc. that can lead to innovative retail and business
transformation:heightened expectations in how they interact with brands and the type of relationship they want. With a strong desire for conversation, learning and expertise, they are interested in retail stores as a platform for connecting, belonging and participating in memorable experiences that create positive emotions and outcomes. Moreover, they seek powerful, emotional and immersive experiences in which they can actively engage, with the expectation for seamless digital interactions. However, whilst digital is clearly integral to interaction in their daily lives, the need for human interaction grows ever stronger. With digitisation so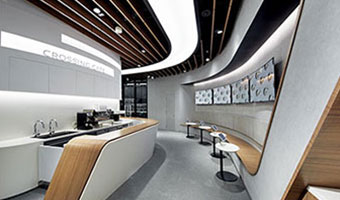 often now a commodity, human interaction has become rarer, and consequently, more valuable in the context of consumer retail engagement.
1) Make it a Holistic Experience : When designing integrated brand experiences for consumers of tomorrow, we must approach it holistically, considering the four realms of what makes up an 'experience': Environments, Communications, Products & Services, and Behaviour. When we understand the brand and the things that matter, and we also understand the consumer and the things they need, then the four realms are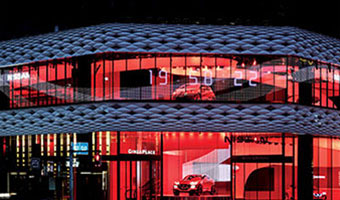 about how we want them to experience the brand holistically.
2) Make it about Human Empathy: We must create retail experiences that are envisioned and designed around the employees that will be using them. For staff to the 'best version of themselves', they must be inspired and motivated by brand's vision, values and culture, empowered by the systems, processes, training and infrastructure behind the scenes, and be enabled by the overarching design of the space, products, services and the tools they will use as their stage for retail. Through the power of design we can create brilliant employee retail experiences that lead to happy, empathetic staff, and ultimately, happy customers.
3) Make it driven around Relationship Retail: In a commoditised marketplace lacking in any real differentiation, we must design retail as a platform for building more authentic relationships and give consumers reasons to believe in what a brand has to offer and say. Only designing for the baseline function of commerce and transactions is simply not enough. Instead, brilliant brands must tell their stories in more relevant ways that will create an emotional bond and build a legion of fans for life. It is about using the physical real estate to design purposeful destination retail spaces for community engagement that will create meaningful value to people's lives.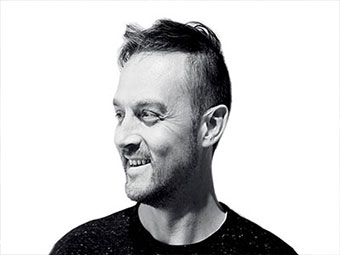 By Steve Lidbury, Principal Architect, Eight Inc, London
Armed with an Interior Design degree and scholarship programme under the inspiring direction of the legendary Oliviero Toscani, Steve worked with Tokyo-based architectural firm PAE and started his own company Steve Lidbury Design studio, which was was recognised as a flagship for British design in Japan. After 10 years abroad, Steve returned to the UK to become Global Creative Director of the Luxury Automotive Group at Imagination, creating brand experiences for the likes of Jaguar, Land Rover, Aston Martin, Rolls, Royce Motor Cars and Mazda. As Principal of Environments at Eight Inc. Steve leads our team of interior designers, architects and creative strategists to deliver groundbreaking design across our diverse range of clients. Steve has spearheaded several global retail projects across many categories like automobile, telecom etc.
Related Viewpoints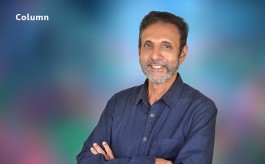 MD, Rave Design
How malls are redefining India's Tier II, III economies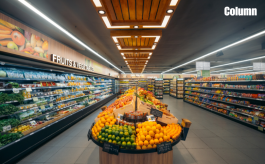 Head of Brand Marketing, Simpli Namdhari's
Retail as an influencer for healthy, eco-friendly practices